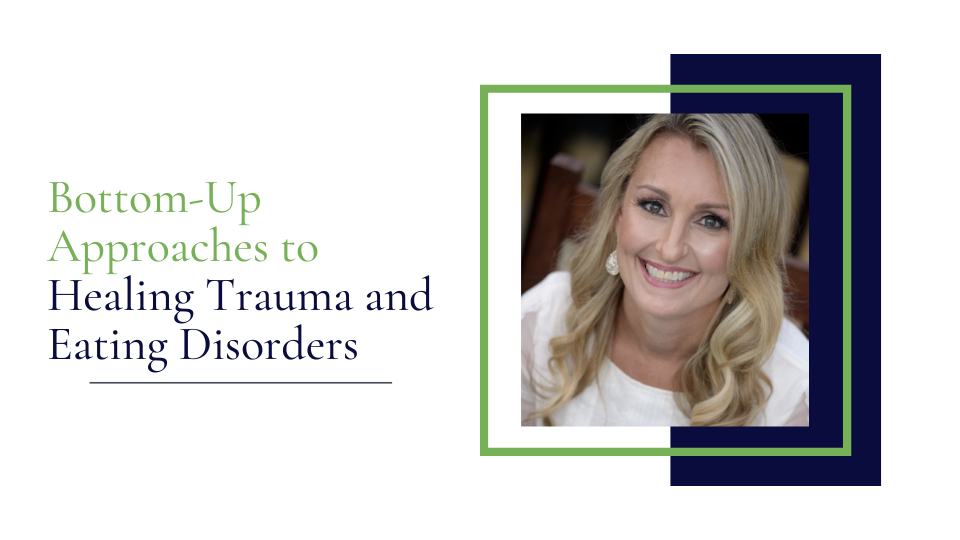 To access the discount form for registering for multiple workshops, please click here.
When & Where:
Date: Friday, September 11, 2020
Time: 9:00 a.m. - 3:30 p.m.
CEs: 5 Core Continuing Education Clock Hours (For Psychologists, Counselors, Social Workers, and Marriage and Family Therapists)
Location: Live-Streaming Webinar. Both the Georgia Board of Psychology (Emergency Rule OCGA § 43-39-15) and the Georgia Board of Professional Counselors, Social Workers and Marriage & Family Therapists (Emergency Board Rule 135-9-0.3-.01) have approved Live-Streaming Webinars and Online Pre-recorded Webinars to be counted the same as a live training (even for Ethics) due to COVID-19 for the remainder of this renewal period. Both emergency bills have been signed by the Governor and are official!
Investment: $115 before August 28, $130 after
Educational Objectives:
Define bottom-up processing of sensory information.

Understand the ethical treatment of trauma and eating disorders using evidence based practice.

Explore trauma and its impact on the body and brain

Practice bottom-up approaches to healing through mindfulness, mediation, and yoga.

Integrate distress tolerance techniques for managing emotions

Identify and explore how to incorporate bottom up techniques in clinical treatment.
Workshop Description:
Many of us are aware that part of healing happens verbally and part happens non-verbally through bottom-up processing of sensory information vs. top-down processing that is driven by cognition. In this workshop we will explore some of the most popular non-verbal, bottom-up approaches to healing. We will connect theory and practice experientially by introducing yoga postures, breath work, mindfulness, distress tolerance and meditation tools to connect to our inner worlds and heal. We will discuss how to apply these approaches to trauma and eating disorders as well as explore the relationship between them. We'll also look at the effects of trauma on our nervous system and brains. Finally, we will explore window of tolerance and heart rate variability as well as other brain systems that are affected by trauma.
Presented by: Tara Arnold, Ph.D., LCSW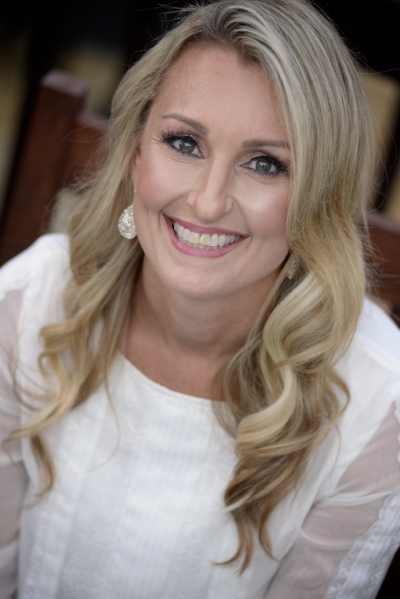 Tara Arnold, PhD, LCSW, CEDS-S is the Clinical Director and co-founder of WholeHeart Psychotherapy, a practice specializing in healing relationships with food, sex, and body. Dr Arnold is intensively trained in DBT an d a renowned speaker in Dialectical Behavior Therapy (DBT) and has presented nationally educating clinicians on DBT techniques since 1999. In her practice at WholeHeart Psychotherapy in Atlanta, Dr Arnold conducts individual therapy and group therapy in body image, DBT, interpersonal dynamics, and healing eating disorders.
Agenda:
8:30 - 9:00 Registration

9:00 - 10:30 Welcome and Morning Session

10:30 - 10:45 Break

10:45 - 12:00 Morning Session (Cont.)

12:00 - 1:00 Lunch Break

1:00 - 2:00 Afternoon Session

2:00 - 2:15 Break

2:15 - 3:30 Afternoon Session (Cont.)

3:30 - 3:45 Continuing Education Certificates Distributed
What people are saying about Dr. Arnold's workshops:
"Excellent Workshop! Presenter was clear and concise. Well planned! She provided practical skills to use with clients. Lastly Tara Knows her stuff! Expert!" - D.L.M.

"The workshop was practical, stayed on task while remaining engaging. I loved the experiential aspects and believe this really helped solidify the information presented." - L.B.

"Love all the skills. I actually loved that most of the things said were included in the slides. In this case, the wordier the better. So many physical tools and the tapping skills were really impressive." - D.E.

"I like how she used videos to help explain her points. She was very engaging!" - S.M.H.

"Seasoned teacher with great examples and different opportunities/ways to learn content." - J.D.S.

"Presenter is fantastic; excellent training." - R.A.

"The presenter was very prepared and the videos were perfectly chosen." - C.L.

"Presenter is expert in her knowledge and skills. There are those that have the knowledge but can not teach but Dr. Arnold has the knowledge and CAN teach." - K.T.
5 Core CE Clock Hours:
Psychologists: The Knowledge Tree (TKT) is approved by the American Psychological Association to sponsor continuing education for psychologists. TKT maintains responsibility for this program and its content.
Counselors: This workshop is approved for 5 core hours through the Licensed Professional Counselors Association (LPCA) of Georgia, approval #8842-20.
Social Workers: This workshop is approved for 5 core hours through the Georgia Society for Clinical Social Work, approval #030920.
Marriage and Family Therapists: This workshop is approved for 5 core hours through the Georgia Association for Marriage and Family Therapy, approval #049-2020.
To view our various workshop policies, including our refund policy, please click here.
This course is closed for enrollment.
For information about our Continuing Education Workshops, please contact our Continuing Education
Workshop Coordinator at: