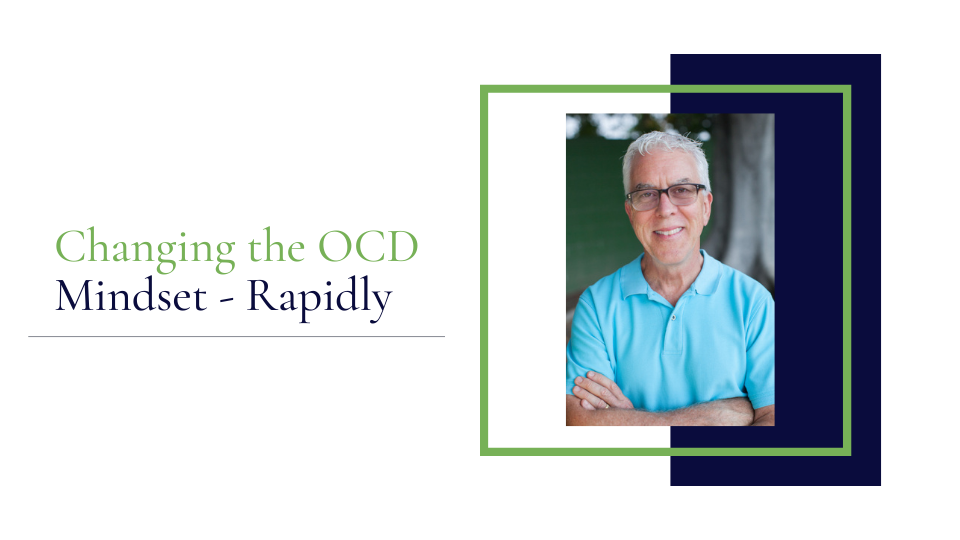 Changing the OCD Mindset - Rapidly - 3.5 CEUs
To access the discount form for registering for multiple workshops, please click here.
When & Where:
Date: Friday, September 17, 2021
Time: 9:00 a.m. - 12:45 p.m. EST
CEs Included: 3.5 Core Continuing Education Clock Hours (For Psychologists, Counselors, Social Workers, and Marriage and Family Therapists - please see below for details)
Location: Live Interactive Webinar ("Synchronous") on Zoom
Investment: $98 before Friday, September 3 at 5:00pm EST, $118 after
Presented by: Reid Wilson, Ph.D. (see bio below)
Educational Objectives:
Instruct a client in logically dismantling the common dysfunctional frames of reference of OCD

Establish a new, internally-consistent paradoxical frame of reference

Explain how to activate "approach" emotions toward anxious uncertainty during exposure

Defend the importance of altering perception, as opposed to utilizing technique, to help clients with OCD

Demonstrate how to activate the therapeutic strategy moment-by-moment within threatening situations
Workshop Description:
The rigid beliefs and bizarre behavior of clients with obsessive-compulsive disorder (OCD) can seem intimidating to any therapist. But if you look under the hood, the driving force of this dominant disorder is always the same: "Something could go terribly wrong, and it will be my fault." Treatment can be difficult, but it is not complex. Participants will learn the core strategies of cognitive treatment that can radically and swiftly shift the client's point of view regarding both their relationship with OCD and the tactics of change. The principles will be illustrated by brief video clips of the author's live demonstrations. These will include developing placebo and dismantling their dysfunctional logical system. The therapist "sets the hook" by ensuring that the client can collaborate on designing paradoxical behavioral experiments as their first homework assignments.
Presented by: Reid Wilson, Ph.D.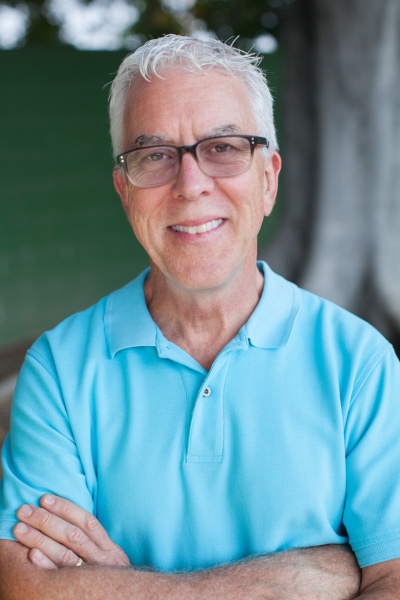 REID WILSON, PhD, a licensed psychologist who directs the Anxiety Disorders Treatment Center in Chapel Hill, NC. He is author of the newly-released Stopping the Noise in Your Head and the classic self-help book Don't Panic. He is co-author, with Edna Foa, of Stop Obsessing!, as well as Anxious Kids, Anxious Parents and Playing with Anxiety with Lynn Lyons. He designed American Airlines' first national program for the fearful flier and served as the expert on anxiety for WebMD's Mental Health Community. He is a Founding Clinical Fellow of the Anxiety and Depression Association of America (ADAA) and Fellow of the Association for Behavioral and Cognitive Therapies (ABCT). In 2014 he received ADAA's highest award, and he received the 2019 Service Award by the International OCD Foundation. He has appeared on The Oprah Winfrey Show, Good Morning America, CNN, The Katie Show, A&E's Hoarders, and MTV's True Life. His free self-help website – www.anxieties.com – serves 600,000 visitors per year. His newest self-help course can be found on https://anxieties.com/257/noise-in-your-head
Outline
I. Efficacy of briefer treatments
II. Therapist Tasks
III. Distinguishing Signal vs. Noise
IV. Get off their content!
A. "Content is irrelevant, trash, [nothing]"
B. "I want to not know if [content]" vs. "I want to not know — period"
VI. Step back… to step up
VII. Talking to OCD
A. "Great"; "Thank you!"; "Give that to me again!"
B. Double-paradox of "Good!"
1. Access neuropathway
2. Modify neuropathway
VIII. Letting go of/turning away from the transaction
IX. And sit with generic uncertainty
A. Degrade uncertainty
1. Go get specific to sit with generic
2. Is tolerating uncertainty hard? No!
X. "2 parts of you"
A. "Therapeutic voice" and "That vulnerable side of me"
XI. Intrude into the closed system
A. Looking for leverage
B. "Bolt it down!"
C. Making OCD small
1. "You gotta get bigger, tougher"
XII. Homework
A. Disrupt the pattern
B. Add consequence
XIII. Operate as tho/Act as tho…
A. "everything is fine"
B. "nothing to see here"
Agenda:
8:30 - 9:00 Registration

9:00 - 10:45 Welcome and Morning Session

10:45 - 11:00 Break

11:00 - 12:45 Morning Session (Cont.)

12:45 - Continuing Education Certificates Available
3.5 Core CE Clock Hours:
Psychologists: The Knowledge Tree (TKT) is approved by the American Psychological Association to sponsor continuing education for psychologists. TKT maintains responsibility for this program and its content.

For Georgia Psychologists, all online webinars (both live and on-demand) count the same as live for 2021 (including ethics). The Board states it will go back to the pre-COVID rules in 2022. You may complete all 40 CEUs this year while you have options.

Licensed in another state? The Knowledge Tree is a Continuing Education Sponsor Approved (CESA) by APA, so all of our workshops should satisfy your CE requirements, but please check your state rules regarding live webinars vs. live workshops.

Counselors: This workshop is approved for 3.5 core CE hours through the Licensed Professional Counselor's Association of Georgia, approval #2021-06-22-515LW. Now in Georgia, Live Webinars count the same as a Live In-Person Workshop.

Licensed in another state? Please see the highlighted section below.*

Social Workers: This workshop is approved for 3.5 core CE hours through the Georgia Society for Clinical Social Work, approval #061821. Now in Georgia, Live Webinars count the same as a Live In-Person Workshop.

Licensed in another state? Please see the highlighted section below.*

Marriage & Family Therapists: This workshop is approved for 3.5 core CE hours through the Georgia Association for Marriage and Family Therapy, approval #098-2021. Now in Georgia, Live Webinars count the same as a Live In-Person Workshop.

Licensed in another state? Please see the highlighted section below.*

*Licensed in another state as a counselor, social worker, or marriage & family therapist? Many states will accept CEs for Counselors, Social Workers & MFTs if that workshop has approved status from another state. Additionally, we have national approval for all our courses through APA, so this workshop should satisfy your "Related Hours" option (meaning a course Nationally Approved in the related field of Psychology), but please check your specific state rules & regulations.
To view our various workshop policies, including our refund policy, please click here.
Blank Page Issues? We have received some reports about compatibility issues with our website while attempting to pay for a workshop resulting in blank pages. According to our website host, this is a known security issue with Internet Explorer (particularly when someone is about to use a credit card). Microsoft stopped supporting Internet Explorer in January 2016, and they updated it to Microsoft Edge. Our website is updated constantly to offer the highest level of security. If you experience issues while using Internet Explorer, we recommend updating your browser to Edge or using another browser (e.g., Google Chrome, Safari, or FireFox). This should fix the issue and be more secure for you in general. Or, you may always enroll another way here. We apologize for any inconvenience.
For information about our Continuing Education Workshops, please contact our Continuing Education
Workshop Coordinator at:
[email protected]ree.org