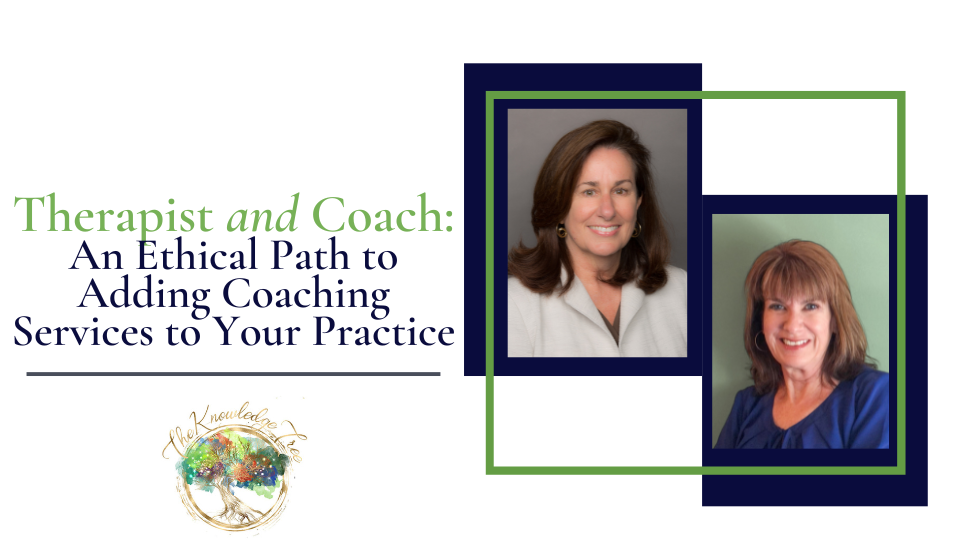 Therapist and Coach: An Ethical Path to Adding Coaching Services to Your Practice - 3 CEUs
To access the discount form for registering for multiple workshops or participants, please click here.
When and Where:
Date: Friday, February 10, 2023
Time: 1:00pm - 4:15pm Eastern Time
CE Hours Included: 3 Ethics or Core (please see below for details)
Location: Live Interactive Webinar ("Synchronous") on Zoom
Investment: $87 before Friday, January 27th at 5:00pm Eastern Time, $97 after
Presented by: Anne McSorley, LPC and Patricia A. Daly, JD (see bios below)
Workshop Recording: A recording of this workshop is available to review for 60 days after the presentation. However, participants must attend live to receive the "Synchronous" CE Certificate.
Instruction Level: Intermediate
Target Audience: Psychologists, Counselors, Social Workers, Marriage & Family Therapists, Psychotherapists, Other Mental Health Professionals
Educational Objectives:
In this workshop, you will learn how to:
Identify the similarities and differences between counseling and coaching

Highlight the core coaching skills most therapists possess, and the variety of paths to beginning a coaching practice

Analyze coaching issues in the context of ethical codes of conduct, with a specific focus on professional boundaries and confidentiality

Explore the coaching process and the development of the coaching relationship

Evaluate an array of sample coaching sessions that demonstrate the types of issues clients typically bring to their coaches and the ethical concerns they raise

Discuss common business and ethical matters involved in managing two types of practices
Workshop Description:
Coaching is a valued and thriving profession. The best coaches are thoughtful, prepared, and cognizant of the advantages and limitations of their role. For this reason, many therapists have a natural aptitude for coaching. This workshop explores the potential for expanding an established counseling practice by adding coaching services.
The presenters will share their extensive experience in counseling, business, and law – all in the context of a successful coaching practice. Ms. McSorley, a Licensed Psychotherapist, Board Certified Coach, and a small business owner, will offer her perspective on why counselors of every type should consider coaching as a way to enhance their professional impact and satisfaction. Ms. Daly, an attorney and Board Certified Coach, will share her experience moving into the coaching space from a state-licensed profession with comprehensive ethical rules and close client relationships. The easy dynamic between Ms. McSorley and Ms. Daly will allow for a comfortable and down-to-earth conversation. Through a series of examples, they will move through a variety of circumstances under which people seek coaching services, providing an authentic representation of how it all works.
This workshop also tackles fundamental concerns, like credentialing and common business issues. On every topic they cover, the presenters will address relevant ethical obligations, with a particular focus on confidentiality and professional boundaries. Attendees will have the opportunity to discover whether coaching might be a good fit for their professional development.
Presented by: Anne McSorley, LPC, ACS, NCC, BCC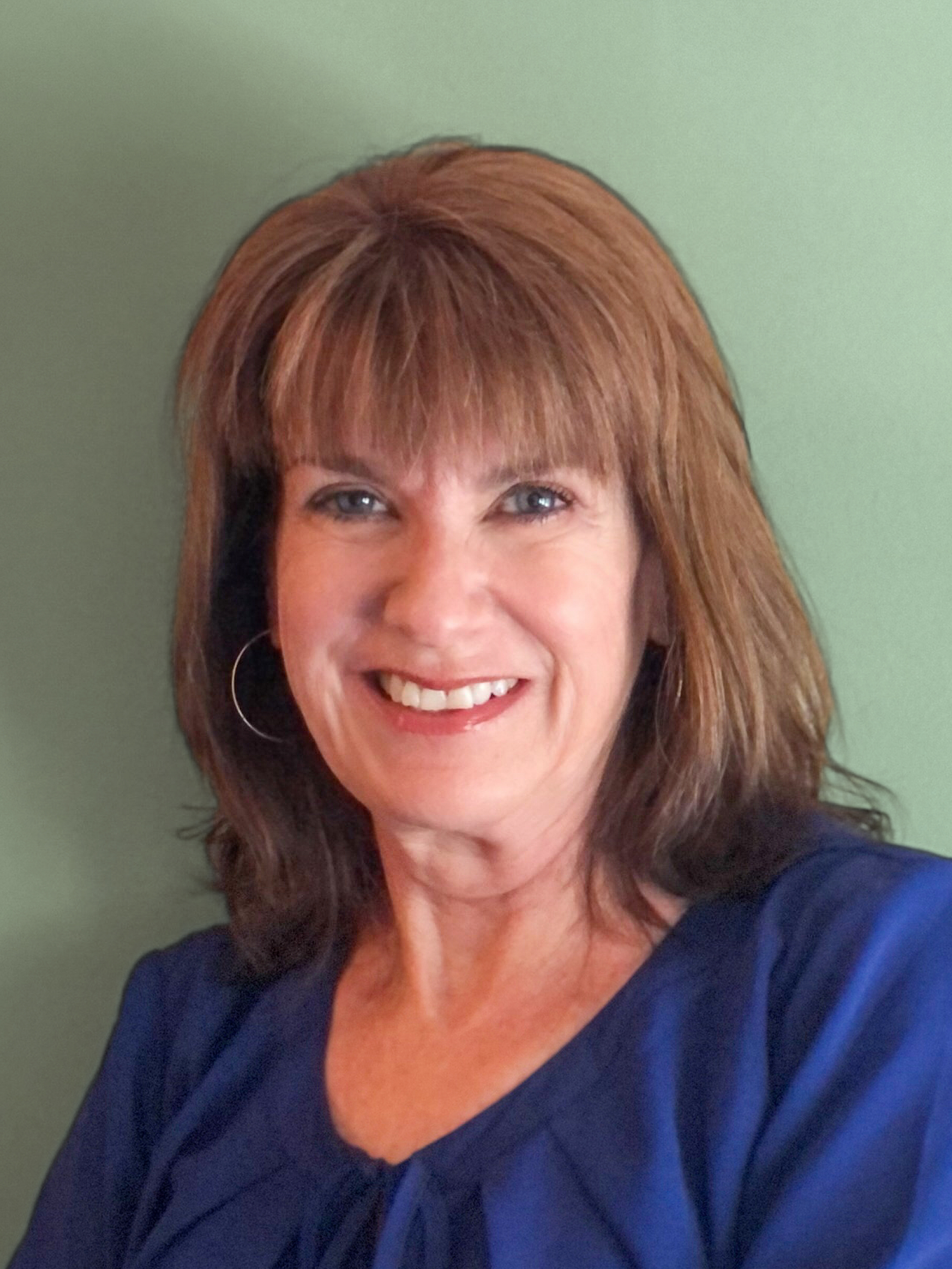 Anne McSorley is an accomplished business consultant and executive coach who has been based in Atlanta for over 35 years. Her work largely centers on organizational health and workplace consultation, both for the executive and the team. Her executive coaching practice includes C-level executives and middle managers throughout the United States and internationally. Her expertise is in emerging leaders and how they perform in the workplace, and she attracts clients who change the world and themselves in the process.
Anne has been a frequent speaker, trainer, and consultant for a variety of corporate and public sector clients across the country. Her consulting work is based in critical issues that inform today's workplace. Anne holds an undergraduate degree in Business Administration and a graduate degree in Counseling and Psychological Services. She is a Board Certified Executive Coach and a Licensed Professional Counselor.
Presented by: Patricia A. Daly, JD, BCC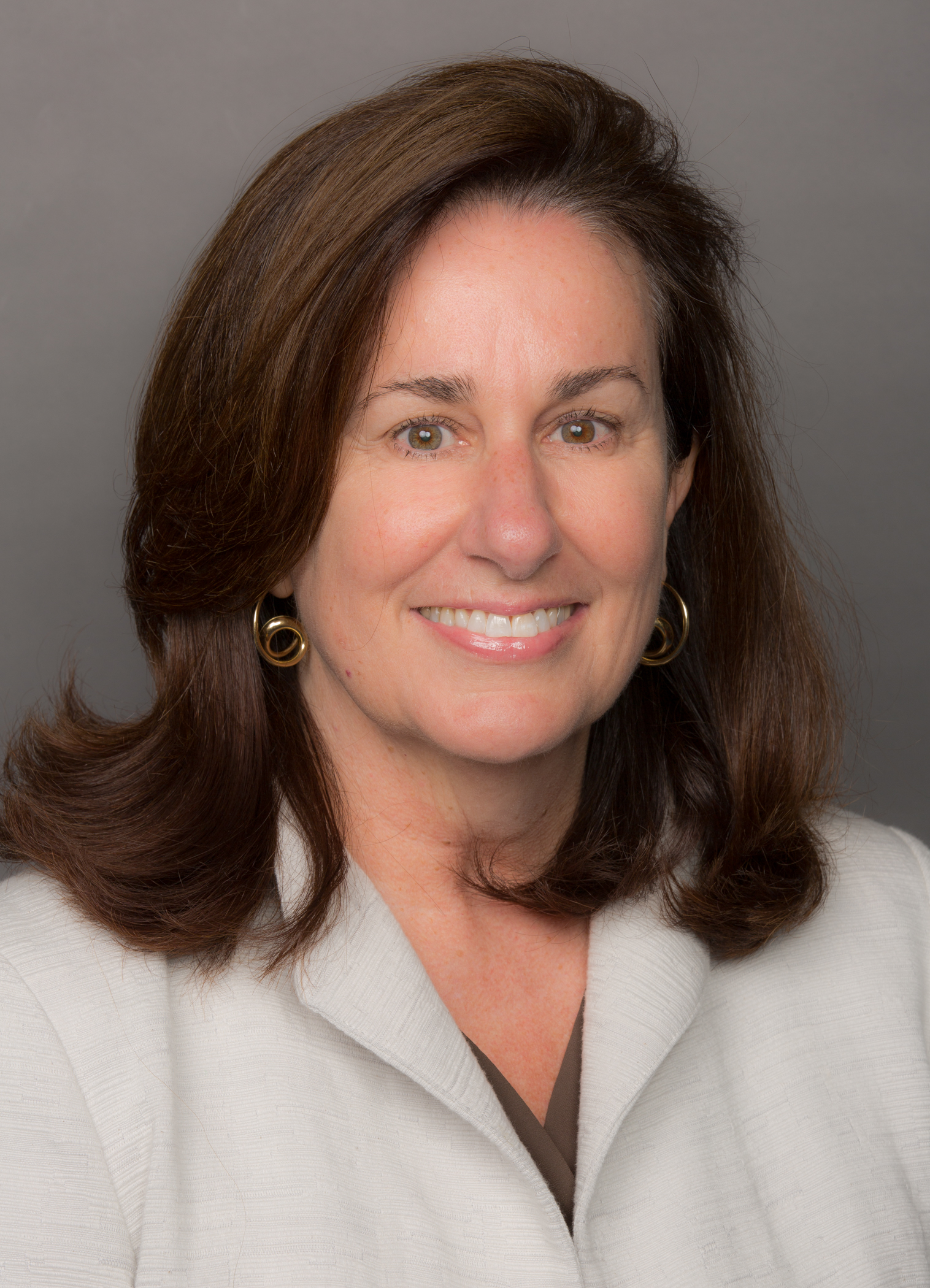 Pat Daly has worked for more than two decades training and advising lawyers, managers, directors, and leaders. She understands protocol and hierarchy in corporations, law firms, academia, and non-profit organizations. Pat's clients are focused on improving their professional performance and navigating interpersonal issues in the workplace, as well as career development, promotions, and other transitions. Pat develops dynamic coaching sessions and directs training workshops on essential skills, including communication, supervision, and change management.
A former two-term member of the Pennsylvania Continuing Legal Education Board and lecturer in Professional Responsibility, Pat's fluency in ethics informs all of her work. It also sets her apart from her coaching peers. Her focus on meeting ethical obligations in all circumstances drives her clients to maintain a high level of professionalism and integrity. Pat is a member of the Pennsylvania Bar and a Board Certified Coach.
Agenda:
12:30 - 1:00 Sign-In

1:00 - 2:30 Afternoon Session

2:30 - 2:45 Break

2:45 - 4:15 Afternoon Session (Cont.)

4:15 - Continuing Education Certificates Available
3 Ethics or Core CE Clock Hours Included - Details by License Type Below:
To view our various workshop policies, including our multi-workshop discount & refund policy, please click here.
We are an approved vendor for the U.S. Department of Veterans Affairs (VA) for easy reimbursement of educational expenses for VA employees.
Blank Page Issues? We have received some reports about compatibility issues with our website while attempting to pay for a workshop resulting in blank pages. According to our website host, this is a known security issue with Internet Explorer (particularly when someone is about to use a credit card). Microsoft stopped supporting Internet Explorer in January 2016, and they updated it to Microsoft Edge. Our website is updated constantly to offer the highest level of security. If you experience issues while using Internet Explorer, we recommend updating your browser to Edge or using another browser (e.g., Google Chrome, Safari, or FireFox). This should fix the issue and be more secure for you in general. Or, you may always enroll another way here. We apologize for any inconvenience.
For information about our Continuing Education Workshops, please contact our Continuing Education
Workshop Coordinator at: