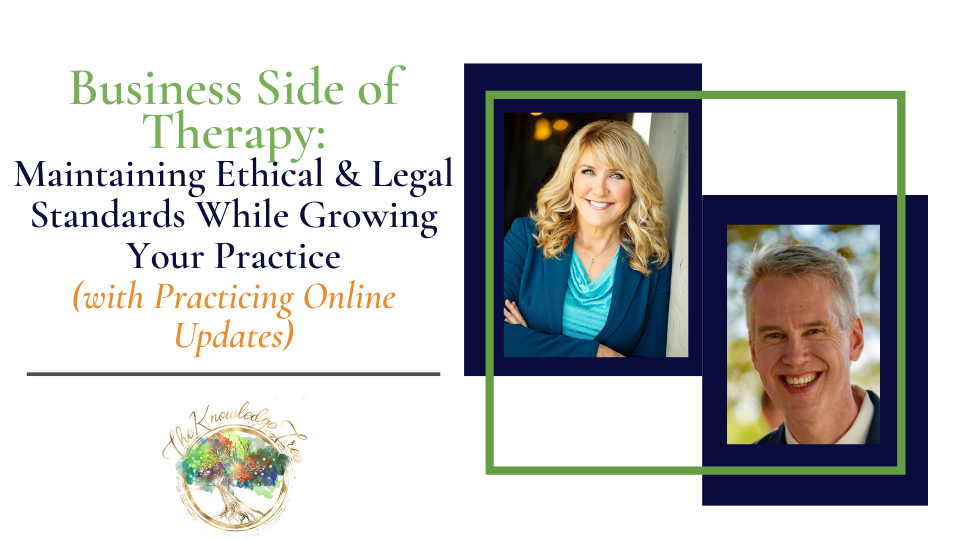 The Business Side of Therapy: Maintaining Ethical & Legal Standards While Growing Your Practice (With COVID/Online Updates) - 6 CEUs
To access the discount form for registering for multiple workshops or participants, please click here.
When and Where:
Date: Friday, September 16, 2022
Time: 10:00 a.m. - 5:15 p.m. EDT
CE Hours Included: 6 Ethics or Core (please see below for details)
Location: Live Interactive Webinar ("Synchronous") on Zoom
Investment: $135 before Friday, September 2 at 5:00pm EDT, $155 after
Presented by: Becky Beaton-York, Ph.D. & Chris J. York, Esq. (see bios below)
Workshop Recording: A recording of this workshop is available to review for 60 days after the presentation. However, participants must attend live to receive the "Synchronous" CE Certificate.
Educational Objectives:
Describe how Social Media and Search-Engine Optimization can play an essential part in practice-building now during COVID and into the future of digital practice and how to thwart the ethical pitfalls.

Discuss business licensing laws, employment law (including employing someone with a W2), HIPAA requirements, and whether or not it makes sense to become an S-Corp or an LLC/PLLC (or our personal favorite . . . an LLC/PLLC taxed as an S-Corp.

Describe how to save a significant amount of money on taxes by employing yourself with a W2.

Demonstrate ethically and legally sound ways to implement a crisis response plan in person and via TeleMental Health.

Explain the essentials of clinical documentation: what needs to be in a client record; how to write progress notes from a risk management perspective; how long client records should be retained; questions to ask regarding an electronic health records (EHR) platform; who has access to records; who owns the records, and the difference between psychotherapy notes and the medical record.

Discuss the frequently overlooked ingredients needed in an Informed Consent to Treatment that will help you maintain an ethical practice and prevent future malpractice claims.

Demonstrate financial reimbursement and ethical pitfalls concerning fee-setting, what is considered "reasonable and customary," what lawyers term "undue influence," bartering, kickbacks, etc.

Apply all the above to develop the framework for your ideal practice.
Workshop Description:
This workshop will address the legal and ethical essentials of being in any kind of outpatient practice. In order to generate business to grow a practice, marketing is essential. However, in this age of social media, self-disclosure and dual roles can muddy the waters of a clean therapeutic relationship. It's also critical that therapists are aware of the Standard of Care in which they need to uphold as well as ascertain that they truly have the competency to perform the services in which they are advertising. Additionally, being competent in telemental health and emergency procedures is essential: Do you know what you need to know regarding involuntary commitment when services are only through telemental health or what you need to know to practice across state lines during COVID, which seems to change from month to month? All of these solid, much-needed skills will be addressed, along with ethical fee setting (when is it unethical or even illegal), and protective documentation strategies beginning with your intake through a mindful termination summary.
Presented by: Becky Beaton-York, Ph.D.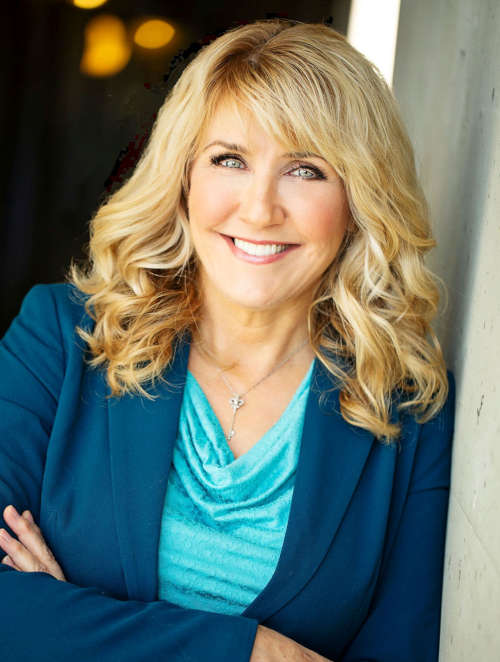 Dr. Beaton-York has 30 years of experience in the therapy field, and she has run her own businesses for 25 of those years. She was the Founder of The Anxiety & Stress Management Institute, a very large practice with over 40 self-pay clinicians when she sold it after just eight years. She is the Co-Founder of the nonprofit OCD Georgia, Inc., and the founder of The Knowledge Tree, LLC. She loves growing businesses and coaching therapists regarding practice-building from an ethical perspective. In 2005, Dr. Beaton-York was voted Counselor Educator of the Year by the Licensed Professional Counselor's Association of Georgia. She is currently an Adjunct Professor in the Department of Psychology at Emory University. Dr. Beaton-York is also the Chair of the Georgia Psychological Association's Ethics Committee. You may have also seen her on the television series "Hoarding: Buried Alive" as the treating psychologist on over 60 episodes.
Chris J. York, Esq.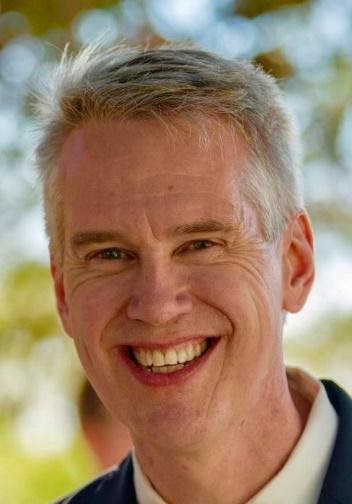 Mr. York attended Bowdoin College in Maine for undergrad and is a 1991 graduate of Emory University Law School. As an Atlanta-based litigator, early in his career he tried numerous medical malpractice jury trials on behalf of defendant physicians. Later, he focused more on product liability, business, and corporate practice. He was Georgia counsel to a national seat belt and airbag supplier and later served as Senior VP and General Counsel to an Atlanta medical device company. In 2003, he formed his own firm which he still runs. His law partner, Chip Gaskill, is a Vanderbilt Law School graduate who specializes in corporate matters in addition to family law, trusts, and estates. Their firm is York Gaskill, LLC. Today, Mr. York primarily specializes in helping small businesses, with several of his clients being therapy practice owners.
Agenda:
9:30 - 10:00 Registration

10:00 - 11:30 Welcome and Morning Session

11:30 - 11:45 Break

11:45 - 1:15 Morning Session (Cont.)

1:15 - 2:00 Lunch Break

2:00 - 3:30 Afternoon Session

3:30 - 3:45 Break

3:45 - 5:15 Afternoon Session (Cont.)

5:15 - Continuing Education Certificates Available
6 Ethics or Core CE Clock Hours:
Psychologists: The Knowledge Tree (TKT) is approved by the American Psychological Association to sponsor continuing education for psychologists. TKT maintains responsibility for this program and its content.

Georgia Psychologists: All online webinars (both real-time "synchronous" and on-demand "asynchronous") count the same as "live" throughout 2022 (including ethics). There is also a proposed Board rule to make this change permanent. Please stay tuned for updates.
Licensed in another state: The Knowledge Tree is a Continuing Education Sponsor Approved (CESA) by APA, so all of our workshops should satisfy your CE requirements, but please check your state rules.

Counselors: The Knowledge Tree has been approved by NBCC as an Approved Continuing Education Provider, ACEP No. 7153. Programs that do not qualify for NBCC credit are clearly identified. The Knowledge Tree is solely responsible for all aspects of the programs. This workshop is also approved for 6 ethics or core CE hours through LPCA of GA, approval #2022-05-15-970LW.

Licensed in another state:

The Knowledge Tree has been approved by NBCC as an Approved Continuing Education Provider (ACEP) #7153, so all of our workshops should satisfy your CE requirements, but please check your state rules regarding live webinars vs. live workshops.

Social Workers: This workshop is approved for 6 ethics or core hours through GSCSW, approval #020922. Now in Georgia, Live Webinars count the same as a Live In-Person Workshop.

Licensed in another state? Please see the

highlighted section below.*

Marriage & Family Therapists: This workshop is approved for Ethics Hours for Marriage and Family Therapists via LPCA of Georgia through reciprocal agreement with the Georgia Composite Board of Professional Counselors, Social Workers, and Marriage & Family Therapists. Now in Georgia, Live Webinars count the same as a Live In-Person Workshop, including ethics.

Licensed in another state? Please see the

highlighted

section below.*

*Licensed in another state as a social worker or marriage & family therapist? Many states will accept CEs for Social Workers & MFTs if that workshop has approved status from another state. Additionally, we have national approval for all our courses through APA & NBCC. Many states accept APA & NBCC approved workshops, but please check your specific state rules & regulations.
To view our various workshop policies, including our multi-workshop discount & refund policy, please click here.
We are an approved vendor for the U.S. Department of Veteran's Affairs for easy reimbursement of educational expenses for VA employees.
Blank Page Issues? We have received some reports about compatibility issues with our website while attempting to pay for a workshop resulting in blank pages. According to our website host, this is a known security issue with Internet Explorer (particularly when someone is about to use a credit card). Microsoft stopped supporting Internet Explorer in January 2016, and they updated it to Microsoft Edge. Our website is updated constantly to offer the highest level of security. If you experience issues while using Internet Explorer, we recommend updating your browser to Edge or using another browser (e.g., Google Chrome, Safari, or FireFox). This should fix the issue and be more secure for you in general. Or, you may always enroll another way here. We apologize for any inconvenience.
For information about our Continuing Education Workshops, please contact our Continuing Education
Workshop Coordinator at: