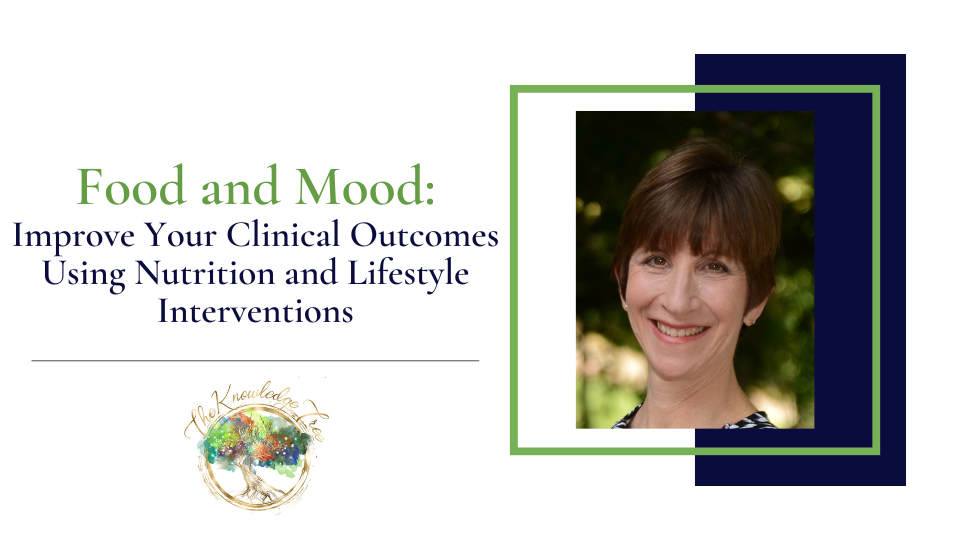 Food and Mood: Improve Your Clinical Outcomes Using Nutrition and Lifestyle Interventions - 5 CEUs
To access the discount form for registering for multiple workshops or participants, please click here.
When & Where:
Date: Friday, December 8, 2023
Time: 11:00am - 5:00pm Eastern Time
CE Hours Included: 5 Core (please see below for more details)
Location: Live Interactive Webinar ("Synchronous") on Zoom
Investment: $120 before Monday, November 27th at 9:00am Eastern Time, $135 after
Presented by: Vicki Steine, DSc., LCSW, BCHN, IFNCP (see bio below)
Workshop Recording: A recording of this workshop is available to review for 60 days after the presentation. However, participants must attend live to receive the "Synchronous" CE Certificate.
Instruction Level: Intermediate
Target Audience: Psychologists, Counselors, Social Workers, Marriage & Family Therapists, Psychotherapists, Other Mental Health Professionals
Learning Objectives:
In this workshop, you will learn how to:
Describe the difference between Functional and Western Medicine.

Explain how macronutrients and micronutrients impact mental health.

Define "leaky gut" and its impact on mental health.

List the key nutrients that support the function of both the brain and the gut, the "second brain."

Discuss the impact of toxins, inflammation, and poor nutrition on mental health.

Identify specific elimination diets that can support gut and mental health.

Describe the impact of sugar and ultra-processed food on mental health.

Demonstrate how to support clients with basic food planning.

Describe the impact that exercise and sleep have on mental health.
Workshop Description:
Have you ever wondered if what your clients eat might impact their behavior? Especially if you know they live on fast food and ultra-processed convenience foods? Did you know there is an entire field addressing this issue called Nutrition Psychiatry? Unfortunately, most of us weren't taught this information in our graduate programs, so where do we start? What about exercise and sleep? Is this even in our scope of practice?
In this workshop, you will learn how various nutrients impact mental health. We will explore the connection between the gut and the brain and how your client's physiology and individual biology affect their mental health. You will identify other factors that change your clients' health through inflammation and exposure to toxins. You will come to understand the connection between the brain and the body and what you can do to educate your clients and, in doing so, improve their overall health and your clinical interventions.
Presented by: Vicki Steine, DSc., LCSW, BCHN, IFNCP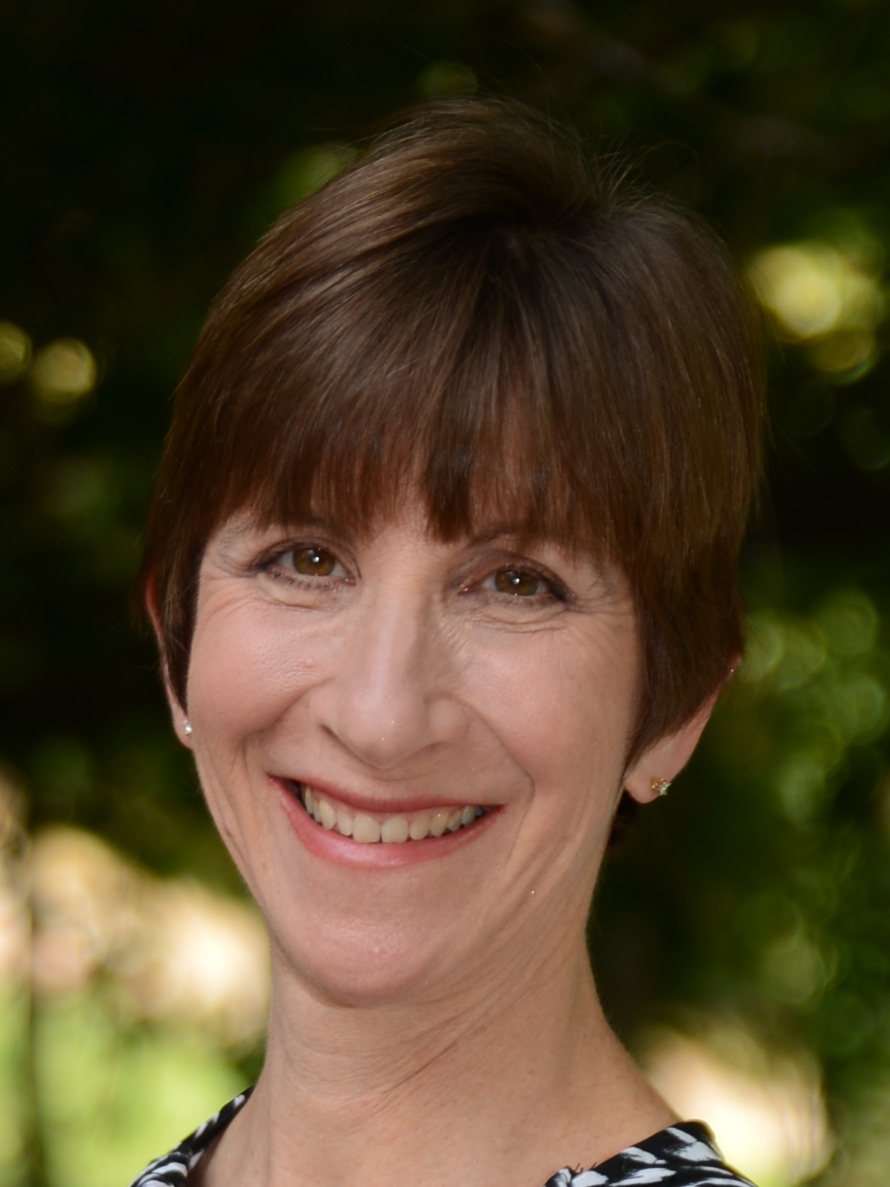 Vicki Steine has a Doctor of Science in Holistic Nutrition and is a Licensed Clinical Social Worker in private practice, working with children and adults. She specializes in treating neurological disorders, addiction, and trauma. Dr. Vicki is passionate about utilizing the brain/body connection in her practice, combining lifestyle education, mind/body therapies, and talk therapy in her work with clients.
She is a Board-Certified Nutrition Professional, Integrative Nutrition Certified Practitioner, Certified HeartMath Practitioner, and Brainspotting Therapist. She is also trained in Cognitive Behavior Therapy and Exposure Therapy. She teaches both nationally and internationally on the integrative approach to psychotherapy.
Agenda (Eastern Time):
10:30am - 11:00am | Sign-In and Welcome

11:00am - 12:30pm | Session

12:30pm - 12:40pm | Break

12:40pm - 1:55pm | Session

1:55pm - 2:35pm | Lunch Break

2:35pm - 3:35pm | Session

3:35pm - 3:45pm | Break

3:45pm - 5:00pm | Session

5:00pm | Continuing Education Certificates Available
5 Core CE Clock Hours Included - Details by License Type Below:
To view our various workshop policies, including our multi-workshop discount & refund policy, please click here.
We are an approved vendor for the U.S. Department of Veterans Affairs (VA) for easy reimbursement of educational expenses for VA employees.
Blank Page Issues? We have received some reports about compatibility issues with our website while attempting to pay for a workshop resulting in blank pages. According to our website host, this is a known security issue with Internet Explorer (particularly when someone is about to use a credit card). Microsoft stopped supporting Internet Explorer in January 2016, and they updated it to Microsoft Edge. Our website is updated constantly to offer the highest level of security. If you experience issues while using Internet Explorer, we recommend updating your browser to Edge or using another browser (e.g., Google Chrome, Safari, or FireFox). This should fix the issue and be more secure for you in general. Or, you may always enroll another way here. We apologize for any inconvenience.
For information about our Continuing Education Workshops, please contact our Continuing Education
Workshop Coordinator at: