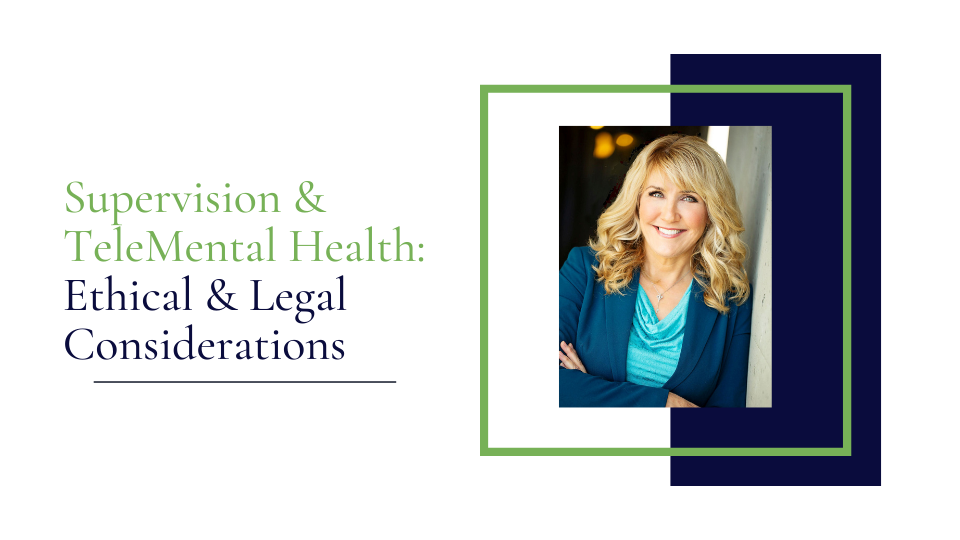 To access the discount form for registering for multiple workshops, please click here.
CEs: 3 Ethics or Core Education Clock Hours for Psychologists (through APA) and 3 "Related" Continuing Education Hours for Counselors (through LPCA of GA), Social Workers (through GSCSW) & Marriage and Family Therapists (through GAMFT). This course satisfies the 3 hours of TeleMental Health Supervision required by the Georgia Board of Professional Counselors, Social Workers, and Marriage & Family Therapists for all Supervisors (Rule 135-11-.01).
Format: On-Demand Webinar ("Asynchronous") ~ At your leisure to be viewed at your own pace. You may pause, rewind, and fast forward at any point during the videos. You are in complete control of how you view this workshop. It also comes with a PowerPoint handout and multiple handouts & forms. There is a quiz at the end to ensure viewing and required by all CE approval organizations.
Investment: $82
Important CEU Information (Updated 10/20/20)
On-Demand Webinars: Defined as "asynchronous" workshops that are prerecorded, and you may watch them at your leisure on your own time.
The Georgia Board of Professional Counselors, Social Workers and Marriage & Family Therapists:
For Masters Licensed Therapists, both On-Demand ("Asynchronous") Webinars and "Related" hours are allowed to comprise up to 15 hours of the total 35 hours required per renewal period (10 hours of On-Demand are expressly permitted, and the extra 5 would be your optional Independent Study hours). "Ethics" hours must be obtained via a live "Synchronous" event (either in-person or Live Webinars). Therefore, this workshop would be counted as part of your allotted "Related Hours," but it will not count toward your "Ethics" requirement. Please see our Live Webinars for Ethics options. For details regarding this new rule from the Secretary of State, click here.
The Georgia Board of Psychologists:
Has approved Live Webinars and On-Demand Webinars to be counted the same as live workshops for the remainder of this renewal period (including Ethics!!!). We are still awaiting The Board's decision regarding the next renewal cycle.
Educational Objectives:
Explain the "TeleMental Health" Rule in Georgia (Rule 135-11-.01) and how it pertains to all Supervisors licensed by the Composite Board.

Discuss the difference between Supervision and Consultation.

Summarize what you need to include in your Supervisory Informed Consent as well as a Consultation Informed Consent.

Identify what technology applies to TeleMental Supervision, including audio and video recordings of client sessions and how this technology needs to be stored, transferred, and destroyed.

Review the ethical guidelines for supervision and relate these to TeleMental Health.

Discuss the importance of having supervisees complete an "Assessment for Fit" with all potential TeleMental Health Clients and the Supervisor do the same with Supervisees they may supervise via technology-assisted media to reduce vicarious liability. Both "Assessments for Fit" are included in this training.
Presented by: Becky Beaton-York, Ph.D.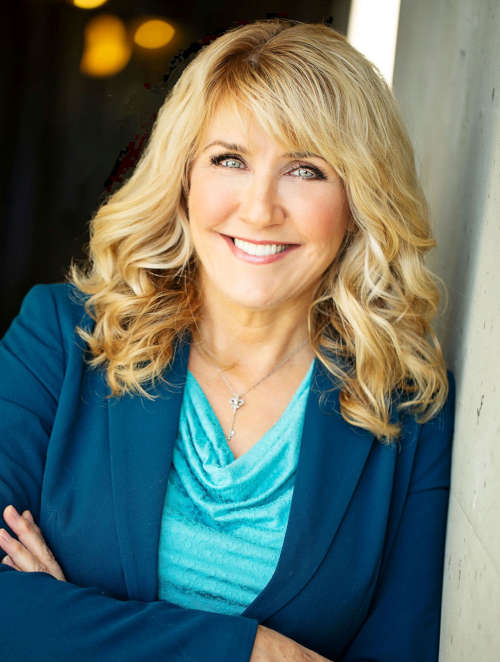 Dr. Beaton-York is a Licensed Psychologist, Licensed Professional Counselor, and a Certified Professional Counselor's Supervisor (CPCS). She has supervised several hundred individuals to licensure over since 1999. Dr. Beaton-York has been on the Georgia Psychological Association's Ethics Committee for seven years and Ethics Chair since 2014. She was also the Ethics Chair & Supervisory Registry Chair for the Licensed Professional Counselor's Association of Georgia (LPCA-GA) for two years and help create the original requirements for the CPCS. You may have seen her on one of the 60 episodes that she filmed as the featured psychologist on TLC's "Hoarding: Buried Alive." She has also made recent appearances on The Anderson Cooper Show, Good Morning America, and CNN Headline News. Additionally, Dr. Beaton-York is the Founder of The Knowledge Tree in Atlanta. Her primary passion is teaching and mentoring. She has served as Adjunct Faculty for both Emory and Georgia State Universities, and Dr. Beaton-York was voted Counselor Educator of the Year by LPCA-GA in 2005 and received their Lifetime Achievement Award in 2015.
What other therapists are saying about this workshop:
"I learned more about TeleMental Health in 3 hours with Dr. Beaton than I did in 6 hours at another workshop. I can't wait to take her 6 hour training!" A.B.

"I only take ethics trainings from Dr. Becky. Somehow she makes it fun, the time flies by, and I know I'm getting the correct information!"

"I was dreading doing this - expecting it to be boring & anxiety producing. Becky's approach made it interesting, relevant, and encouraging!" J.T.

"Extraordinary! As always, Dr. Beaton is engaging, easy to understand - and the time flies by!" B.D.

"Great presenter - energetic, funny, & amazingly well-informed" - C.H.

"Becky's presentations are interesting and informative. There is always something new that I learn, even after 30 years of practice!" - N.M.

"I always feel we're getting the latest info with Becky!" A.S.
3 Ethics, Core, or Related CE Clock Hours:
Psychologists: The Knowledge Tree (TKT) is approved by the American Psychological Association to sponsor continuing education for psychologists. TKT maintains responsibility for this program and its content.
Counselors: This workshop was originally approved for 3 ethics or core hours through the Licensed Professional Counselor's Association of Georgia, approval #2020-08-26-144AW; this workshop now counts as Related Hours per Georgia Composite Board Rule 135-9-.01.
Social Workers and Marriage & Family Therapists: This workshop is approved for Related Hours for Social Workers and Marriage and Family Therapists via LPCA of Georgia through reciprocal agreement with the Composite Board.
To view our various workshop policies, including our refund policy, please click here.
Blank Page Issues? We have received some reports about compatibility issues with our website while attempting to pay for a workshop resulting in blank pages. According to our website host, this is a known security issue with Internet Explorer (particularly when someone is about to use a credit card). Microsoft stopped supporting Internet Explorer in January 2016, and they updated it to Microsoft Edge. Our website is updated constantly to offer the highest level of security. If you experience issues while using Internet Explorer, we recommend updating your browser to Edge or using another browser (e.g., Google Chrome, Safari, or FireFox). This should fix the issue and be more secure for you in general. Or, you may always enroll another way here. We apologize for any inconvenience.
For information about our Continuing Education Workshops, please contact our Continuing Education
Workshop Coordinator at: