To access the discount form for registering for multiple workshops, please click here.
CEs: 6 Core Education Clock Hours for Psychologists (through APA) or 6 "Related" Continuing Education Hours for Counselors (through LPCA of GA), Social Workers (through GSCSW) & Marriage and Family Therapists (through GAMFT).
Format: On-Demand Webinar ("Asynchronous") ~ At your leisure to be viewed at your own pace. You may pause, rewind, and fast forward at any point during the videos. You are in complete control of how you view this workshop. It also comes with a PowerPoint and references. There is a quiz at the end to ensure viewing and required by all CE approval organizations.
Investment:

$135
Important CEU Information (Updated 10/20/20)
On-Demand Webinars: Defined as "asynchronous" workshops that are prerecorded, and you may watch them at your leisure on your own time.
The Georgia Board of Professional Counselors, Social Workers and Marriage & Family Therapists:
For Masters Licensed Therapists, both On-Demand ("Asynchronous") Webinars and "Related" hours are allowed to comprise up to 15 hours of the total 35 hours required per renewal period (10 hours of On-Demand are expressly permitted, and the extra 5 would be your optional Independent Study hours). Therefore, this workshop would be counted as part of your allotted 15 "Related Hours." Please see our Live Webinars for Core and Ethics hours. For details regarding this new rule from the Secretary of State, click here.
The Georgia Board of Psychologists:
Has approved Live Webinars and On-Demand Webinars to be counted the same as live workshops for the remainder of this renewal period (including Ethics!!!). We are still awaiting The Board's decision regarding the next renewal cycle.
Educational Objectives:
Present the origins and development of the Internal Family Systems Model, including empirical support for the model and the current status of ongoing research using IFS to treat posttraumatic stress disorder.

Deliver an in-depth overview of IFS theory, including the basic principles and assumptions of the model.

Describe the three major components of the psyche as outlined by IFS (parts, burdens, and the Self) including the characteristics of and assumptions regarding each component, and how the functioning of the internal system relates to mental health.

Discuss the goals of IFS therapy and case conceptualization through an IFS lens.

Provide a grounding in IFS procedures and techniques that can be implemented immediately in clinical and personal work.
Workshop Description:
This workshop will provide an in-depth overview of Internal Family Systems (IFS) theory and therapy. IFS is an evidence-based model that provides a compassionate, respectful, non-pathologizing approach to understanding the organization and functioning of the human psyche. It provides therapists with a powerful and effective set of tools for empowering clients with a wide range of clinical profiles to heal the wounded and burdened parts of their internal systems, resulting in increased internal harmony, symptom reduction, and improved functioning. Participants will gain familiarity with IFS theory and with IFS techniques that can be put to use immediately in their own lives and in their work with clients.
Presented by: Alexia Rothman, Ph.D.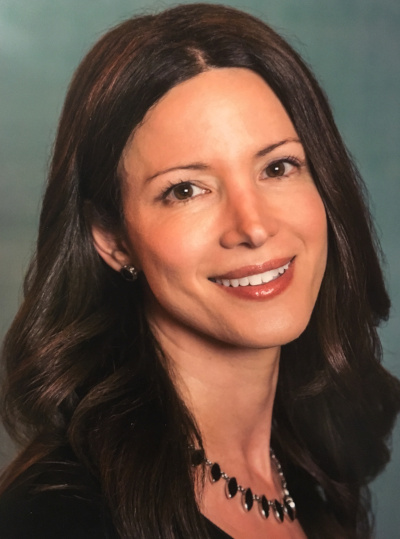 Dr. Alexia Rothman is a licensed clinical psychologist who has been in private practice in Atlanta, GA since 2004. She is a United States Presidential Scholar who completed her undergraduate work in psychology, Spanish, and music at Emory University as a Robert W. Woodruff Scholar. She received her Ph.D. in Clinical Psychology from the University of California, Los Angeles, where she was a National Science Foundation Graduate Research Fellow and an Edwin W. Pauley Fellow. Dr. Rothman has provided individual, couples, and group psychotherapy in various settings, including the UCLA and Emory University Counseling Centers and Psychology Clinics, and she has also served as an Adjunct Professor in the Psychology Departments at Emory's Oxford College and Agnes Scott College. She was first introduced to the Internal Family Systems model at the International Trauma Conference in Boston and has received extensive training and supervision in the model over the past seven years, much of it from IFS developer, Dr. Richard Schwartz. Dr. Rothman has served on the training staff in IFS trainings for other professionals, and is a professional consultant for IFS clinicians around the country. Dr. Rothman has used IFS in her work with clients with a wide-range of clinical concerns, from those with mild anxiety and depression to those with extensive trauma histories, self-injury, dissociative disorders and suicidality, and she has found it extremely effective. She and her husband, also an IFS-trained clinical psychologist, have also found IFS to be an invaluable guide for parenting their two school-aged children! Dr. Rothman absolutely loves sharing this powerful and compassionate model with others.
6 Core or Related CE Clock Hours:
Psychologists: The Knowledge Tree (TKT) is approved by the American Psychological Association to sponsor continuing education for psychologists. TKT maintains responsibility for this program and its content.
Counselors: This workshop was originally approved for 6 core hours through the Licensed Professional Counselor's Association of Georgia, approval #8817-20AW; this workshop now counts as Related Hours per Georgia Composite Board Rule 135-9-.01.
Social Workers: This workshop was originally approved for 6 core hours through the Georgia Society for Clinical Social Work, approval #030420; this workshop now counts as Related Hours per Georgia Composite Board Rule 135-9-.01.
Marriage & Family Therapists: This workshop was originally approved for 6 core hours through the Georgia Association for Marriage and Family Therapy, approval #036-2020; this workshop now counts as Related Hours per Georgia Composite Board Rule 135-9-.01.
To view our various workshop policies, including our refund policy, please click here.
Blank Page Issues? We have received some reports about compatibility issues with our website while attempting to pay for a workshop resulting in blank pages. According to our website host, this is a known security issue with Internet Explorer (particularly when someone is about to use a credit card). Microsoft stopped supporting Internet Explorer in January 2016, and they updated it to Microsoft Edge. Our website is updated constantly to offer the highest level of security. If you experience issues while using Internet Explorer, we recommend updating your browser to Edge or using another browser (e.g., Google Chrome, Safari, or FireFox). This should fix the issue and be more secure for you in general. Or, you may always enroll another way here. We apologize for any inconvenience.
For information about our Continuing Education Workshops, please contact our Continuing Education
Workshop Coordinator at: