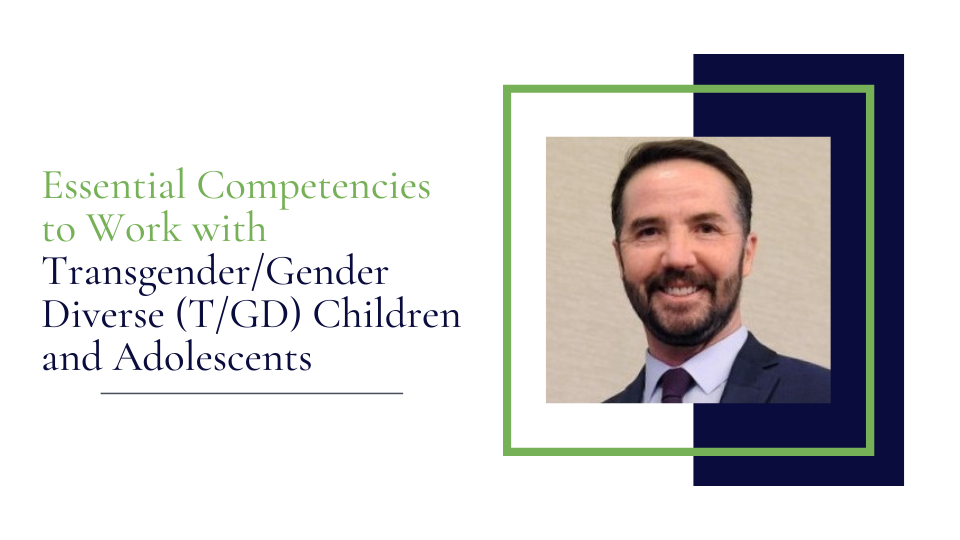 To access the discount form for registering for multiple workshops, please click here.

When & Where:
June 19, 2020
9:00 a.m. - 4:30 p.m.
6 Core Continuing Education Clock Hours (For Psychologists, Counselors, Social Workers, and Marriage and Family Therapists)
Location: Live-Streaming Webinar. Both the Georgia Board of Psychology (Emergency Rule OCGA § 43-39-15) and the Georgia Board of Professional Counselors, Social Workers and Marriage & Family Therapists

(Emergency Board Rule 135-9-0.3-.01)

have approved Live-Streaming Webinars and Online Pre-recorded Webinars to be counted the same as a live training (even for Ethics) due to COVID-19 for the remainder of this renewal period. Both emergency bills have been signed by the Governor and are official!
Investment: $135 before June 5, $155 after
Prerequisite: Competent Care for Transgender and Gender Nonconforming (T/GNC) Adult Clients. If you can't make the live version: Competent Care for Transgender and Gender Nonconforming (T/GNC) Adult Clients, you must complete the On-Demand Version prior to registering for this workshop
Educational Objectives:
Describe the typical steps of social transitions for transgender youth and cite outcome data on social transitions of youth
State types of hormonal and surgical interventions available for youth
Describe ways to help youth and families explore gender identity and gender expression issues while prioritizing safety and efficacy
Describe critical timing elements of medical interventions for youth
Cite at least three (3) factors related to legal issues in gender transitions
Identify ways to help parents plan and process their child/teens transition
Workshop Description:
Increasingly mental and medical healthcare professionals are encountering young people identifying as transgender, gender identity questioning, or gender diverse (T/GD). Helping youth and their families at critical periods, including puberty, can be essential to a young person's surviving to adulthood, blending with cisgender people (if that is the person's goal), having healthy family relationships, and thriving academically and socially. Interventions may have lifelong ramifications, including effects on fertility. Understanding treatment options, such as social transitions, is essential to providing services and discussing gender identity issues with youth and families.
This program is the second in a series presented by Dr. Ren Massey who is highly-acclaimed as an educator in transgender issues in the USA and abroad. (Completion of Part I is a prerequisite for taking this CE training.) This workshop builds on the foundation laid in the prerequisite Part I of this series and provides information specific to children and adolescents such as:
What is a social transition and what does the research say about social transitions for youth? What are the risks and benefits? How well are youth adjusting with social transitions?
What steps can be taken to support exploration of gender identity questioning for youth and their families?
How can clinicians assess need and readiness of youth and their families to undertake social transitions?
How do practitioners facilitate young clients and their families in planning and executing social transitions in schools, with relatives, with neighbors, and with other relationships and activities?
What does the research indicate about risks and benefits of youth taking medical steps in a gender transition?
When and how do professionals talk to minors and parents about hormonal and surgical interventions for Gender Dysphoria/Incongruence?
What is the information and what needs to be discussed about reversibility, irreversibility, and fertility implications of medical interventions?
How do psychotherapists assist parents who are doubting, concerned about, or grieving their child's gender transition?
What are legal steps in a gender transition for youth and their families? What factors need to be considered in timing of legal steps in a gender transition?
In addition to learning the information, attendees will be able to discuss cases and observe and participate in role-playing to practice applying the material as they will with youth and families. Controversies and ethical dilemmas will be integral to Dr. Massey's presentation and the conversation among participants. Attendees can bring their own cases to discuss as well, particularly during Q & A time. As with Part I, there will be candid discussion of human sexuality and anatomy.
* Completion of Part I in the series is a prerequisite for taking this CE training.
Presented by: Ren Massey, Ph.D.

Ren Massey, Ph.D. is a licensed psychologist who has practiced in the Atlanta area for over 25 years. Dr. Massey has published on several topic areas, including gender identity, and he presents seminars primarily on gender identity issues. He has provided training in the USA and abroad for mental and medical healthcare professionals and students, US Federal Bureau of Prisons Staff, community groups, and faculties and staffs of numerous schools as well as universities. He has been an expert witness in state and federal legal cases and has provided case consultation to many colleagues. He is often sought for repeat presentations because of his warm and engaging style of presenting practical and useful information. He bases his program content on empirical research and over a decade of education, experience, and work with approximately 1,000 clients in the transgender/gender-nonconforming community. He was featured on the podcast "The 50 Minute Hour (10/6/2018)."
Dr. Massey is on the Board of Directors of the World Professional Association for Transgender Health (WPATH) and is on the Faculty of the WPATH Global Education Initiative. He is also on the committee revising the WPATH Standards of Care to Version 8, contributing to the chapters on Adolescent care and work in Institutions. He is an Adjunct Assistant Professor in the Emory University School of Medicine. Dr. Massey is a Fellow of the Georgia Psychological Association (GPA) and founded the group that became GPA's Council on Gender and Sexual Diversity. Additionally, Dr. Massey has served on the GPA Ethics Committee, and he was the 2017-18 GPA President.
Agenda:
8:30 - 9:00 Registration
9:00 - 10:30 Welcome and Morning Session
10:30 - 10:45 Break
10:45 - 12:15 Morning Session (Cont.)
12:15 - 1:15 Lunch Break
1:15 - 2:45 Afternoon Session
2:45 - 3:00 Break
3:00 - 4:30 Afternoon Session (Cont.)
4:30 - 4:45 Continuing Education Certificates Distributed
6 Core CE Clock Hours:

Ph.D.s: The Knowledge Tree (TKT) is approved by the American Psychological Association to sponsor continuing education for psychologists. TKT maintains responsibility for this program and its content.
LPCs: This workshop is approved for 6 core hours through Licensed Professional Counselors Association of Georgia, approval #8895-0520AW.
SWs: This workshop is approved for 6 core hours through the Georgia Society for Clinical Social Work, approval #050220.
MFTs: This workshop is approved for 6 core hours through the Georgia Association for Marriage and Family Therapy, approval #084-2020.
To view our various workshop policies, including our multi-workshop discount & refund policy, please click here.
For information about our Continuing Education Workshops, please contact our Continuing Education
Workshop Coordinator at: