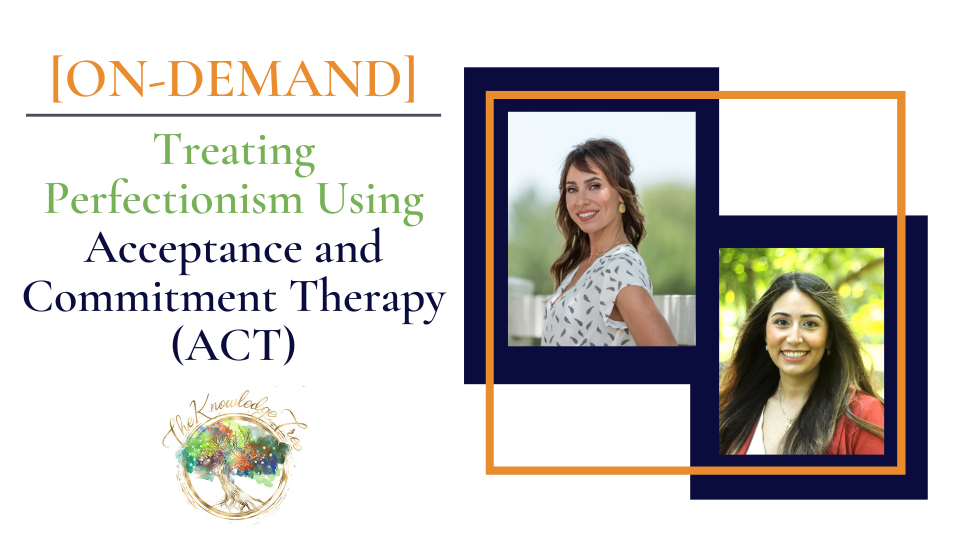 On-Demand: Treating Perfectionism Using Acceptance and Commitment Therapy (ACT) - 3 CEUs
To access the discount form for registering for multiple workshops or participants, please click here.
CE Hours Included: 3 Core (please see below for details)

Format: On-Demand Webinar ("Asynchronous") ~ At your leisure to be viewed at your own pace. You may pause, rewind, and fast forward at any point during the videos. You are in complete control of how you view this workshop. It also comes with a PowerPoint and references. There is a quiz at the end to ensure viewing and required by all CE approval organizations.
Investment: $87 (provides lifetime access!)
Presented by: Melissa Stringer, LPC & Diana Garcia, LMHC (see bios below)
Instruction Level: Intermediate
Target Audience: Psychologists, Counselors, Social Workers, Marriage & Family Therapists, Psychotherapists, Other Mental Health Professionals
This workshop is not yet available; by pre-registering, you will receive immediate access when it becomes available in March.
Educational Objectives:
In this workshop, you will learn how to:
Describe the two primary types of perfectionism.

Utilize the ACT framework to conceptualize perfectionism through this unique perspective.

Identify factors that maintain maladaptive perfectionism.

Describe treatment interventions that increase psychological flexibility and self-compassion.

Explain two experiential exercises tailored to individuals struggling with unworkable perfectionism.
Workshop Description:
Many clients seeking treatment for anxiety disorders, depression, trauma, and eating disorders are plagued by perfectionism. Even when symptoms do not neatly fall into DSM criteria and are described more generally as "burn out" or "self-esteem" issues, perfectionistic tendencies are often present. Behaviors that are driven by the relentless nature of perfectionism often leaves our clients feeling exhausted, overwhelmed, and paralyzed. Futile and life draining attempts are repeatedly made to meet strict rules, standards, and avoid experiencing failure. Failing to place an emphasis on disrupting cognitions and behaviors typical in perfectionism, we undermine our efforts as clinicians to provide effective treatment. Join us for a workshop as we explore how to treat perfectionism using Acceptance and Commitment Therapy (ACT).
You may be wondering, "why use ACT to treat perfectionism"? Fair question. In a nutshell, the main aim of ACT therapy is to decrease experiential avoidance and increase psychological flexibility. Helping clients learn how to stop avoiding fears of failure, and increasing their ability to tolerate uncertainty is the "perfect" antidote. Using a blend of mindfulness and acceptance-based strategies, grounded in contextual behavioral science, provides a solid foundation for releasing the firm grip of perfectionism.
During the workshop, participants will learn about the two types of perfectionism, how to conceptualize from an ACT lens, and gain a comprehensive understanding of the contextual factors that maintain perfectionism, despite negative consequences. Through a combination of theoretical exploration and experiential exercises, we will delve into the six core principles of ACT and how they can be applied effectively to address perfectionism. By the end of the workshop, clinicians will be equipped to implement interventions that foster psychological flexibility, self-compassion, and help their clients develop a healthier relationship with perfectionism.
Presented by: Melissa Stringer, LPC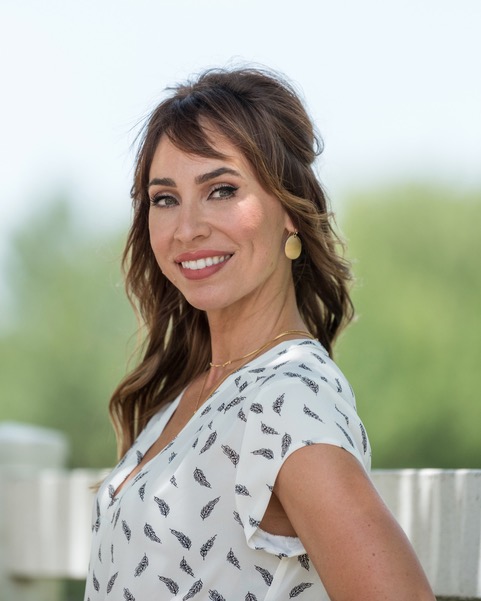 Melissa Stringer is a Licensed Professional Counselor and Board Certified Telemental Health Provider based out of Dallas, Texas. She founded Connect & Reboot to provide effective, virtual therapy grounded in contextual behavioral science. Although she enjoys the challenge of working with a wide array of mental health challenges, she specializes in treating individuals suffering from anxiety and trauma related disorders.
Melissa's qualifications include a Bachelor of Arts in Sociology and Master of Counseling Psychology from Louisiana Tech University. She has been working in the mental health field since 2009 across various settings and roles. She has experience working in long-term care facilities, community mental health centers, substance abuse treatment, and internationally recognized virtual therapy platforms. Additionally, Melissa has extensive experience working with diverse populations and cultures as the spouse of a former active-duty military member.
Melissa's passion for this line of work is reflected in her efforts to continuously grow as a professional. She has written several mental health related articles featured in GoodTherapy.org, Healthline.com, and Pollen Magazine. She is a member of the Association for Contextual Behavioral Science. Most recently, she has collaborated with her colleague to form Two ACT Fan Girls, a hub for training other professionals in the Acceptance and Commitment Therapy approach. She is currently working towards becoming a Peer-Reviewed ACT Trainer.
Diana Garcia, LMHC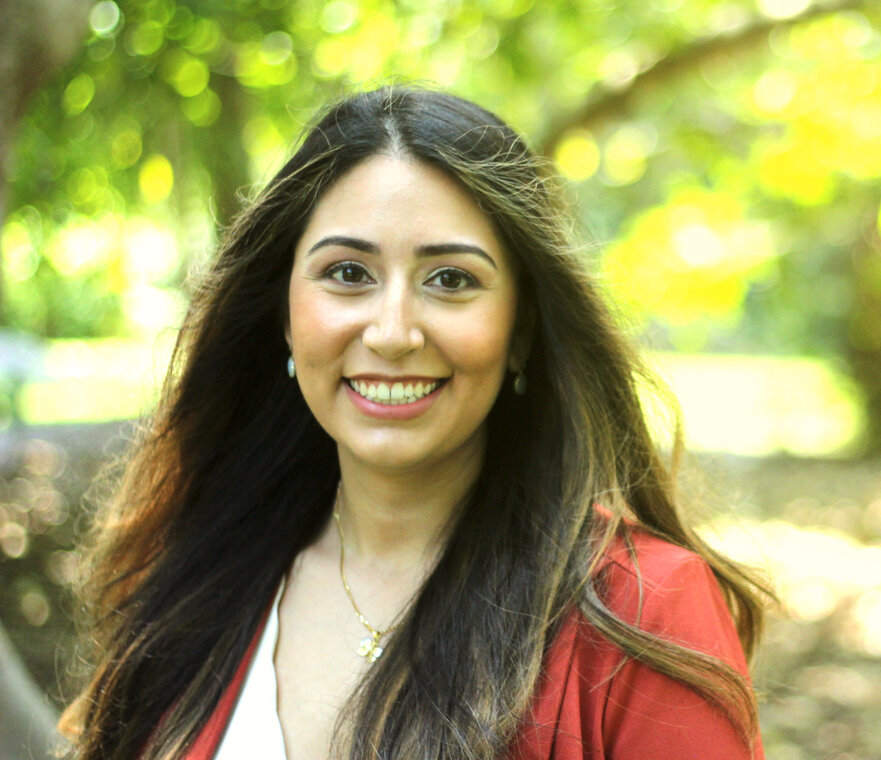 Diana M. Garcia, MS, LMHC, is a Licensed Mental Health Counselor and Qualified Supervisor based in Florida. She founded Nurturing Minds Counseling, where she specializes in helping overwhelmed millennials regain their confidence and live boldly.
Diana's qualifications include a Bachelor of Arts and Master of Science in Psychology from Florida International University, and she has been working in the mental health field since 2013. With extensive experience as a Primary Therapist and Director of Counseling Services at a local university, Diana has a wealth of knowledge and expertise to offer her clients. Diana's areas of focus include helping individuals manage anxiety, perfectionism, people-pleasing, and low self-esteem. She also works with couples struggling to communicate and reignite their connection. Diana is fluent in Spanish and is passionate about working with first-generation individuals.
Dedicated to her professional development, Diana is certified as a Daring Way Facilitator, guiding individuals through Dr. Brené Brown's transformative teachings. She is also a member of the Association for Contextual Behavioral Science, staying at the forefront of innovative therapeutic approaches. In her upcoming book, "Negative Thoughts Happen: How to Find Your Inner Ally When Your Inner Critic Shows Up," Diana offers practical tools and insights to cultivate self-compassion and resilience. Using Acceptance and Commitment Therapy principles, her book is a powerful resource for those seeking to make peace with their inner critic.
3 Core "Asynchronous" CE Clock Hours Included - Details by License Type Below:

PSYCHOLOGISTS: The Knowledge Tree (TKT) is approved by the American Psychological Association (APA) to sponsor continuing education for psychologists. TKT maintains responsibility for this program and its content. For more detailed information on the current CE ruling in Georgia, or if you are licensed in another state or country, please click here.
COUNSELORS: The Knowledge Tree has been approved by the National Board for Certified Counselors (NBCC) as an Approved Continuing Education Provider (ACEP), ACEP No. 7153. Programs that do not qualify for NBCC credit are clearly identified. The Knowledge Tree is solely responsible for all aspects of the programs. Please click here

for more detailed information.

Counselors Licensed in Canada: TKT has applied for approval for this workshop through the Canadian Counseling and Psychotherapy Association (CCPA).
SOCIAL WORKERS: TKT has applied for approval for this workshop through the Georgia Society for Clinical Social Work (GSCSW). If you are licensed in another state or country, please click here for more detailed information.
MARRIAGE & FAMILY THERAPISTS: TKT has applied for approval for this workshop through the Georgia Association for Marriage & Family Therapy (GAMFT). If you are licensed in another state or country, please click here for more detailed information.
To view our various workshop policies, including our multi-workshop discount & refund policy, please click here.
We are an approved vendor for the U.S. Department of Veterans Affairs for easy reimbursement of educational expenses for VA employees.
Blank Page Issues? We have received some reports about compatibility issues with our website while attempting to pay for a workshop resulting in blank pages. According to our website host, this is a known security issue with Internet Explorer (particularly when someone is about to use a credit card). Microsoft stopped supporting Internet Explorer in January 2016, and they updated it to Microsoft Edge. Our website is updated constantly to offer the highest level of security. If you experience issues while using Internet Explorer, we recommend updating your browser to Edge or using another browser (e.g., Google Chrome, Safari, or FireFox). This should fix the issue and be more secure for you in general. Or, you may always enroll another way here. We apologize for any inconvenience.
For information about our Continuing Education Workshops, please contact our Continuing Education
Workshop Coordinator at: