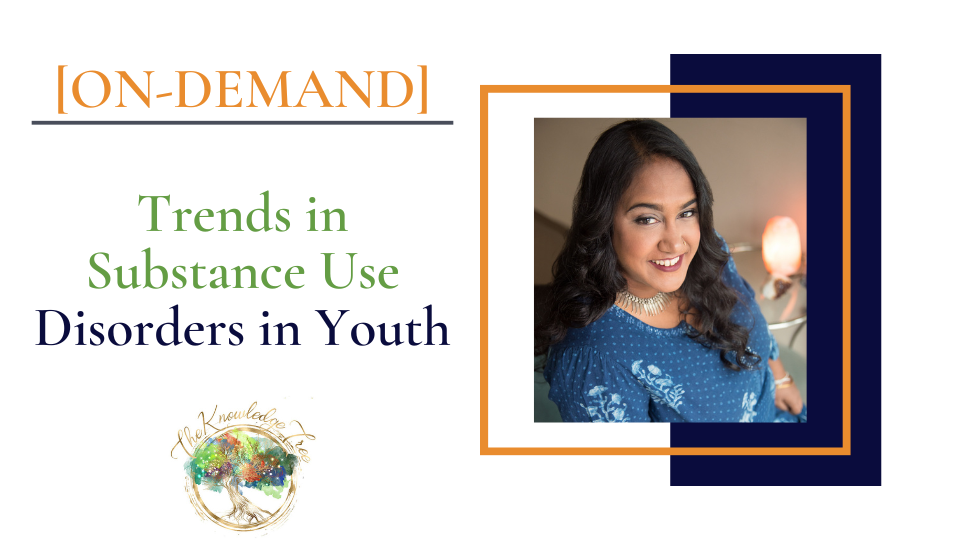 On-Demand: Trends in Substance Use Disorders in Youth - 1.5 CEUs
CE Hours Included: 1.5 Core (see below for details)

Format: On-Demand Webinar ("Asynchronous") ~ At your leisure to be viewed at your own pace. You may pause, rewind, and fast forward at any point during the videos. You are in complete control of how you view this workshop. It also comes with a PowerPoint and references. There is a quiz at the end to ensure viewing and required by all CE approval organizations.
Investment: $38 (provides lifetime access!)
Presented by: Shonali Saha, MD (see bio below)
Target Audience: Psychologists, Counselors, Social Workers, Marriage & Family Therapists, Psychotherapists, Other Mental Health Professionals
Instruction Level: Intermediate
Educational Objectives:
In this workshop, you will learn how to:

Examine trends of adolescent substance use in the United States over the last decade

Discuss cases of adolescents at various stages of development using different types of substances

Explore the unique relationship between youth and substance use

Identify different options for treatment to connect families to the services they need
Workshop Description:
The increase in overdose among young adults has been devastating to our families and our communities. Substance use disorders among youth have drastically increased since the beginning of this century. Addressing substance use in a young client can be challenging both for the family and the clinician. The adolescent brain is primed to take risk and seek reward, making youth a specific risk factor for substance use. The young mind is also more primed for change. Identifying and treating problematic substance use in youth can be both life altering and rewarding. Therapists are some of the first professionals to identify a family in need when a young person is struggling with drugs and alcohol. Understanding the patterns of youth nationally as well as receiving practical tools to address substance use disorders in adolescents and young adults may equip you to care for individuals and families impacted by this pervasive disease

Presented by: Shonali Saha, MD, FASAM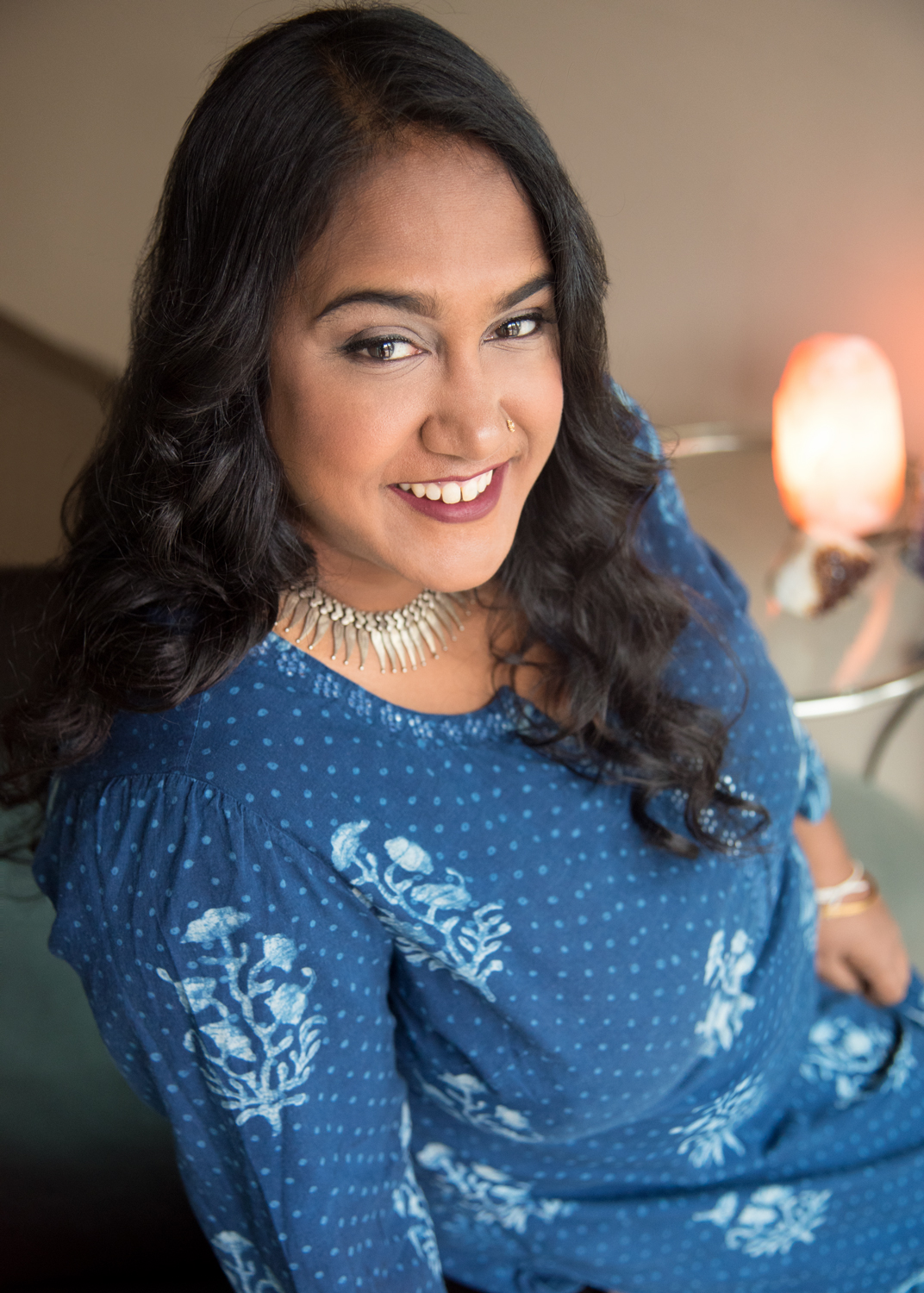 Shonali Saha, MD, FASAM is a board-certified addiction medicine physician. She began working in the field of substance abuse in 1996 with women mandated to residential drug treatment. She trained in internal medicine at Harvard Medical School and in addiction at Johns Hopkins School of Medicine. She currently treats substance use disorders in patients twelve and older and their families in her private practice Whole and Healthy You Addiction Medicine Services in Smyrna, GA. (whyaddictionmedicine.com & shonalisahamd.com)
What people are saying about this workshop:
"Great information regarding substance use and teens" - SS, LCSW

"She presented the information in a clear and comprehensible manner and made the presentation interesting." - AB, LCSW

"It was very useful and informative!" - YC, LPC

"I really liked the interactive quizzes that allowed everyone to answer quickly. the graphs and information about studies and the presenters own interactions with teens was very helpful and made it seem more "doable" for someone just starting in the Adolescent SU world." - KTA, LCSW
1.5 "Asynchronous" Core CE Clock Hours Included - Details by License Type Below:
To view our various workshop policies, including our multi-workshop discount & refund policy, please click here.
We are an approved vendor for the U.S. Department of Veterans Affairs (VA) for easy reimbursement of educational expenses for VA employees.
Blank Page Issues? We have received some reports about compatibility issues with our website while attempting to pay for a workshop resulting in blank pages. According to our website host, this is a known security issue with Internet Explorer (particularly when someone is about to use a credit card). Microsoft stopped supporting Internet Explorer in January 2016, and they updated it to Microsoft Edge. Our website is updated constantly to offer the highest level of security. If you experience issues while using Internet Explorer, we recommend updating your browser to Edge or using another browser (e.g., Google Chrome, Safari, or FireFox). This should fix the issue and be more secure for you in general. Or, you may always enroll another way here. We apologize for any inconvenience.
For information about our Continuing Education Workshops, please contact our Continuing Education
Workshop Coordinator at: