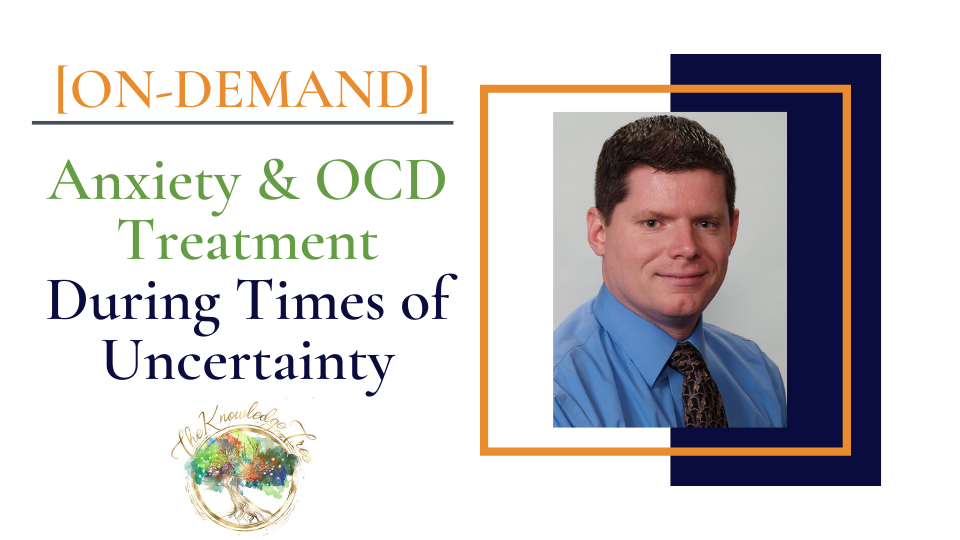 On-Demand: Anxiety & OCD Treatment During Times of Uncertainty - 5 CEUs
To access the discount form for registering for multiple workshops or participants, please click here.
CE Hours Included: 5 Core (please see below for more information)
Format: On-Demand Webinar ("Asynchronous") ~ At your leisure to be viewed at your own pace. You may pause, rewind, and fast forward at any point during the videos. You are in complete control of how you view this workshop. It also comes with a PowerPoint and references. There is a quiz at the end to ensure viewing and required by all CE approval organizations.
Investment:

$120 (provides lifetime access!)

Presented by: Patrick McGrath, Ph.D.

Target Audience: Psychologists, Counselors, Social Workers, Marriage & Family Therapists, Psychotherapists, Other Mental Health Professionals
Instruction Level: Intermediate
Educational Objectives:

In this workshop, you will learn how to:

Compare treating anxiety & OCD during a pandemic vs. times of less "real danger."

Explain the treatment protocol for intrusive thoughts.

Describe how to tailor exposure work to telemental health.

Discuss the difference between trying harder vs. trying different.

Review the treatment protocol for health anxiety and how to apply this to COVID-19.
Workshop Description:
As if we were not anxious enough, 2020 brings us COVID-19, economic turmoil, a presidential election, and the ability to practice therapy in a nice shirt and pajama pants. Ok, so the last part might not be so bad, but everything else kind of is. And, for the patients who we were treating before COVID hit, there are a few telling responses: 1.) There is a group who are just more anxious in general, 2.) There is a group of clients who couldn't care less about COVID because they are still driving around the block to see if they hit someone last week, and 3) There are those who have seen an exacerbation in symptoms due to social isolation, worry about feeling their family, wondering if they cleaned off the virus enough from their packages, and who feel down and depressed because they have seen some of their therapy gains fade away.
Therefore, it is imperative that we make therapy accessible and effective for individuals. This workshop will focus on how to make teletherapy the best that it can be, from effectively implementing Exposure and Response Prevention exercises with your patients, to helping them increase behavioral activation in their worlds. We will review innovative ways to use technology and see how it can aid in the process of doing therapy for anxious patients, along with doing a deep dive into treating the tough stuff, like intrusive thoughts, motivating patients to do things differently and not just trying harder at what is already not working, and working with individuals with health anxiety fears.
Presented by: Patrick McGrath Ph.D.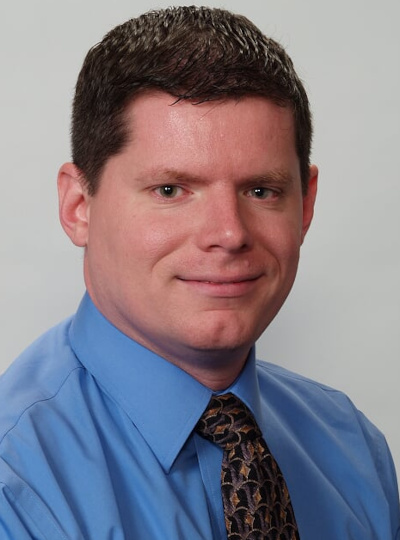 Patrick B. McGrath, Ph.D., is a licensed Clinical Psychologist in the states of Illinois, Michigan, and Missouri. Dr. McGrath specializes in the treatment for Anxiety, OCD, and PTSD. To treat these disorders, he utilizes Cognitive Behavioral Therapy and Exposure and Response Prevention.
Dr. McGrath has given over 800 presentations on the treatment of Anxiety Disorders, OCD, and PTSD at schools, hospitals, private practices and universities, as well as local, national, and international conferences. He has trained therapists national and internationally for PESI and the TATRA training corporations.
Dr. McGrath has supervised over 50 students in his career through practicum, internship, and postdoctoral fellowships. He is the author or co-author of numerous peer reviewed journal articles, and has also authored a book on OCD (The OCD Answer Book) and a stress management manual (Don't Try Harder, Try Different).
Dr. McGrath currently serves as the Head of Clinical Services for NOCD, leading their teletherapy services across the United States to help people with OCD. He is also a Lead Psychologist at AMITA Health, where he opened Intensive Outpatient, Partial Hospital, and Residential Treatment Programs for Anxiety Disorders, OCD, and PTSD. He is also the President of Anxiety Centers of Illinois, a private practice group, and a member of the Scientific and Clinical Advisory Boards of the International OCD Foundation. He is a Fellow of the Association for Behavioral and Cognitive Therapies, and the President of OCD Midwest.
5 "Asynchronous" Core CE Clock Hours Included - Details by License Type Below:
To view our various workshop policies, including our multi-workshop discount & refund policy, please click here.
We are an approved vendor for the U.S. Department of Veterans Affairs (VA) for easy reimbursement of educational expenses for VA employees.
Blank Page Issues? We have received some reports about compatibility issues with our website while attempting to pay for a workshop resulting in blank pages. According to our website host, this is a known security issue with Internet Explorer (particularly when someone is about to use a credit card). Microsoft stopped supporting Internet Explorer in January 2016, and they updated it to Microsoft Edge. Our website is updated constantly to offer the highest level of security. If you experience issues while using Internet Explorer, we recommend updating your browser to Edge or using another browser (e.g., Google Chrome, Safari, or FireFox). This should fix the issue and be more secure for you in general. Or, you may always enroll another way here. We apologize for any inconvenience.
For information about our Continuing Education Workshops, please contact our Continuing Education
Workshop Coordinator at: