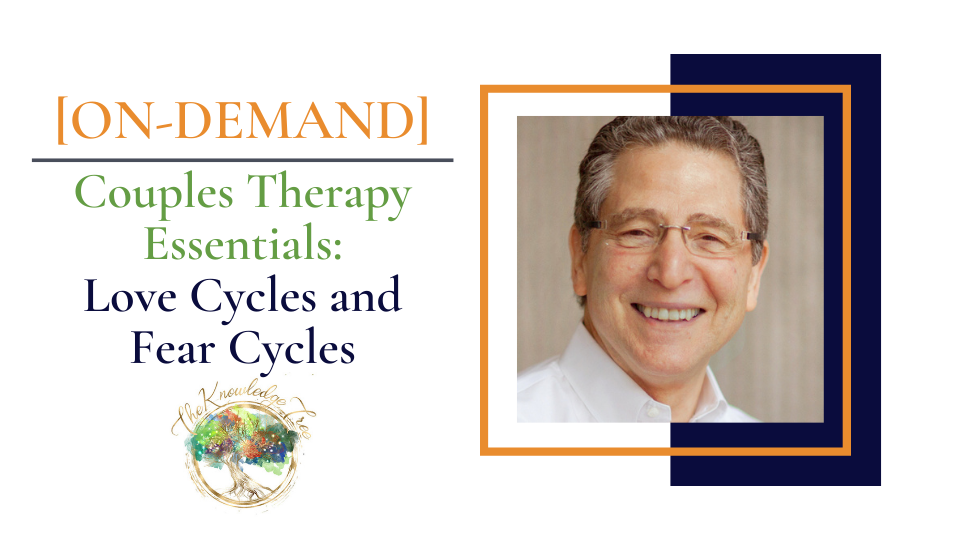 On-Demand: Couples Therapy Essentials: Love Cycles and Fear Cycles - 5 CEUs
To access the discount form for registering for multiple workshops or participants, please click here.
CE Hours Included: 5 Core (please see below for details)
Format: On-Demand Webinar ("Asynchronous") ~ At your leisure to be viewed at your own pace. You may pause, rewind, and fast forward at any point during the videos. You are in complete control of how you view this workshop. It also comes with a PowerPoint and references. There is a quiz at the end to ensure viewing and required by all CE approval organizations.
Investment: $120 (provides lifetime access!)
Presented by: David Woodsfellow, Ph.D. (see bio below)
Target Audience: Psychologists, Counselors, Social Workers, Marriage & Family Therapists, Psychotherapists, Other Mental Health Professionals
Instruction Level: Intermediate
Educational Objectives:
In this workshop, you will learn how to:

Explain two common factors in all successful couples therapy

Draw the Woodsfellow Fear Cycle diagram

Diagram a specific couple's Fear Cycle to apply the model

Discuss the specific couple's problems using this diagram

Draw the Woodsfellow Love Cycle diagram

Diagram a specific couple's Love Cycle to apply the model

Discuss the specific couple's happiness using this diagram
Workshop Description:
The essence of couples therapy is helping people leave their negative cycles and return to their positive cycles. Research has shown the importance of common factors in all successful couples therapy – across theoretical orientations. Two of those common factors are (1) thinking systemically, and (2) disrupting dysfunctional patterns. This workshop presents a model to help clarify our systemic thinking about couples' negative and positive cycles. Additionally, Dr. Woodsfellow will guide us in a variety of interventions to disrupt their dysfunctional, negative cycles.
Presented by: David Woodsfellow, Ph.D.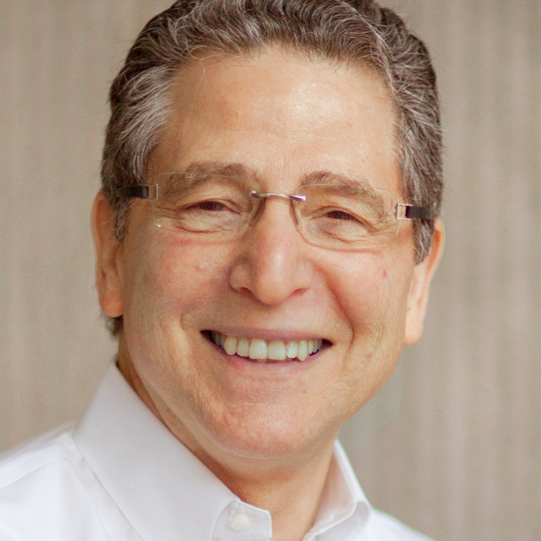 Dr. David Woodsfellow is a licensed psychologist whose practice is 100% couples therapy. He has been seeing couples -- only couples, no individuals -- for 20 years, and teaching other therapists about couples therapy for 15 years. His workshops are highly engaging and immediately useable.
Dr. Woodsfellow received his B.A. at Harvard, his M.Ed. at Antioch New England, his M.A. at UC Santa Barbara, and his Ph.D. in Clinical Psychology at Georgia State University. He did his clinical psychology internship at the Neuropsychiatric Institute of UCLA Medical School. Dr. Woodsfellow has been personally trained by Drs. Harville Hendrix, John Gray, John Gottman, and Mr. Terry Real. He holds Master Certification in Relationship Empowerment Therapy, and has previously been a Certified Imago Relationship Therapist. He has taken Advanced Training in Gottman-Method Relationship Therapy and Emotionally-Focused Therapy.
What people are saying about this workshop:
"Dr. Woodsfellow was very well versed in what he shared." - DB, LPC

"Very knowledgeable and presented the information effectively." - AS, LPC

"I really enjoyed the real life cases we discussed and it helped a lot for Dr. Woodsfellow to walk us through how to do this in real time." - SA, LPC

"I found this to be the most professional, thorough, and helpful CE course I have taken thus far. It really shines the light on the importance of the hosting company and the details that make for a smooth experience - everything from the quality of the video connection, lighting, sound, visuals, to the registration and CE certificate process. Fantastic! I will be highly recommending knowledge tree courses to my colleagues and prioritize my future courses to be completed with this company. It's head and shoulders above all other companies I've used - including national organization's conferences!" - KJ, APC

"It gave me greater insight on how to work with couples." - SB, LPC

"The presenter was very knowledgeable. The demonstrations were extremely helpful as well as the love and fear cycle diagrams." - MG, LMFT

"Dr. Woodsfellow presents himself very well. He handled his guests like he would his clients, in a positive way." - LAL, LPC, LMFT

"Excellent, well organized, great use of volunteers to demonstrate." - MD, LCSW

"Easy to use and see from a technical standpoint." - BE, LPC

"I was completely engaged. The demonstrations were wonderful. The entire cycle is new to me but it was presented in a way that I understood it immediately. This information was very valuable to me. I feel like I got my money's worth!" - TS, APC

"I loved the way the presenter incorporated different approaches in the field; Gottman, Real, Hendrix, and Johnson. I thought the demos were superb. I appreciated learning the benefit of using a "simpler model" in my couple's sessions. Liked the use of polls and chats." - EB, LMHC

"Very practical, clear presentation with good balance of interactions with participants. Demo with couple and therapist very helpful in experiencing the complexity of the process at times while keeping it positive and collaborative. Excellent Workshop. Another great job to the team at Knowledge Tree. Thank you!" - SG, LPC, LMFT

"Dr. Woodsfellow is an excellent presenter and teacher. I really appreciated his humble yet confident approach including sharing how he has integrated his learning from other practitioners in the field. This has been the best workshop I have attended through The Knowledge Tree. Thank you for bringing David to us!" - MH, LPC

"Hands down, this was one of the best workshops I've ever attended! Worth every penny." - MB, Psychologist

"Dr Woodsfellow's workshops have always been invaluable. He is very knowledgeable, organized, and engaging" - SM, LMFT

"Presenter was expert, well-organized, articulate, and extremely compassionate." - JN, Psychologist

"The presenter was well-versed, educated on the subject area, and delivered the information in ways that was easy to understand. The live-audience examples were so helpful!" - HH, LPC

"It was run so smoothly. Power Point was not too distracting and the flow was very professional. Dr Woodsfellow is just a great mind." - DMJ, LMSW

"Woodsfellow is a master clinician and more so a master narrator of human experience" - KC, PhD
5 "Asynchronous" Core CE Clock Hours Included - Details by License Type Below:
To view our various workshop policies, including our multi-workshop discount & refund policy, please click here.
We are an approved vendor for the U.S. Department of Veterans Affairs (VA) for easy reimbursement of educational expenses for VA employees.
Blank Page Issues? We have received some reports about compatibility issues with our website while attempting to pay for a workshop resulting in blank pages. According to our website host, this is a known security issue with Internet Explorer (particularly when someone is about to use a credit card). Microsoft stopped supporting Internet Explorer in January 2016, and they updated it to Microsoft Edge. Our website is updated constantly to offer the highest level of security. If you experience issues while using Internet Explorer, we recommend updating your browser to Edge or using another browser (e.g., Google Chrome, Safari, or FireFox). This should fix the issue and be more secure for you in general. Or, you may always enroll another way here. We apologize for any inconvenience.
For information about our Continuing Education Workshops, please contact our Continuing Education
Workshop Coordinator at: