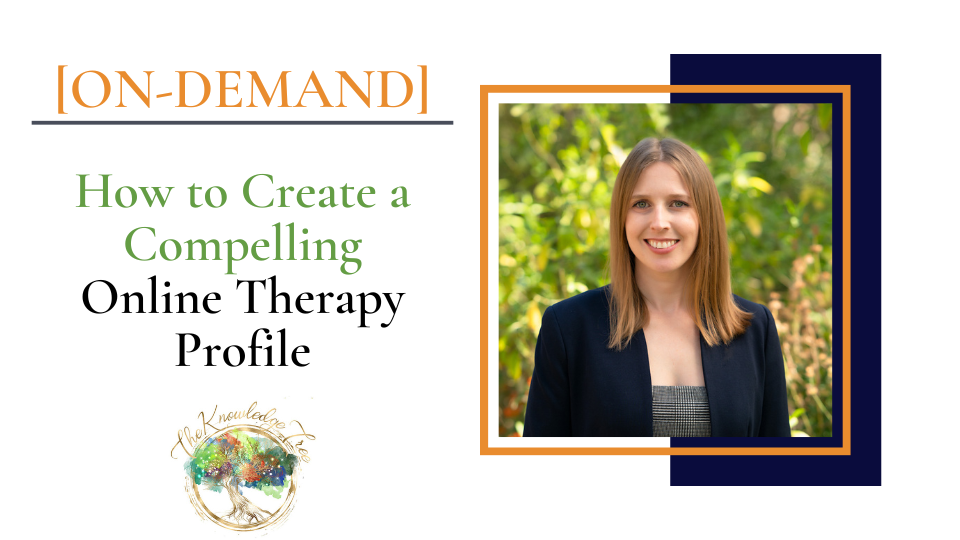 On-Demand: How to Create a Compelling Online Therapy Profile - 1 CEU
To access the discount form for registering for multiple workshops or participants, please click here.
Continuing Education (CE) Hours Included:

1 Core (see below for more information)

Format: On-Demand Webinar ("Asynchronous") ~ At your leisure to be viewed at your own pace. You may pause, rewind, and fast forward at any point during the videos. You are in complete control of how you view this workshop. It also comes with a PowerPoint and references. There is a quiz at the end to ensure viewing and required by all CE approval organizations.
Investment: $24.50
Presented by: Kelsi Collins (see bio below)
Target Audience: Psychologists, Counselors, Social Workers, Marriage & Family Therapists, Psychotherapists, Other Mental Health Professionals
Instruction Level: Intermediate
Educational Objectives:
In this workshop, you will learn how to:

Build an online therapist profile for popular mental health directories like Psychology Today, TherapyDen, and GoodTherapy.

Select the right therapy approaches, specialties, and issues to display on your profile.

Demonstrate a three-paragraph formula for writing an engaging online therapy profile.

Write an introduction that connects with your ideal clients on a deep level.

Write a second paragraph that clearly shows your ideal clients how you can help them address their issues.

Write a call-to-action paragraph that inspires your ideal clients to reach out and book an appointment.
Workshop Description:
Online directories like Psychology Today are often the first places people look for therapy services. To show up on search results, you need to create an online therapy profile that showcases your specialties. To get conversions, your profile needs to speak directly to your client's concerns.
In this workshop, you will get a simple template to craft a powerful online therapy profile. You will learn how to write in a way that resonates with your ideal clients and inspires them to book appointments. At the end of the workshop, you will leave with a clear outline and a first draft to build your perfect profile.
Presented by: Kelsi Collins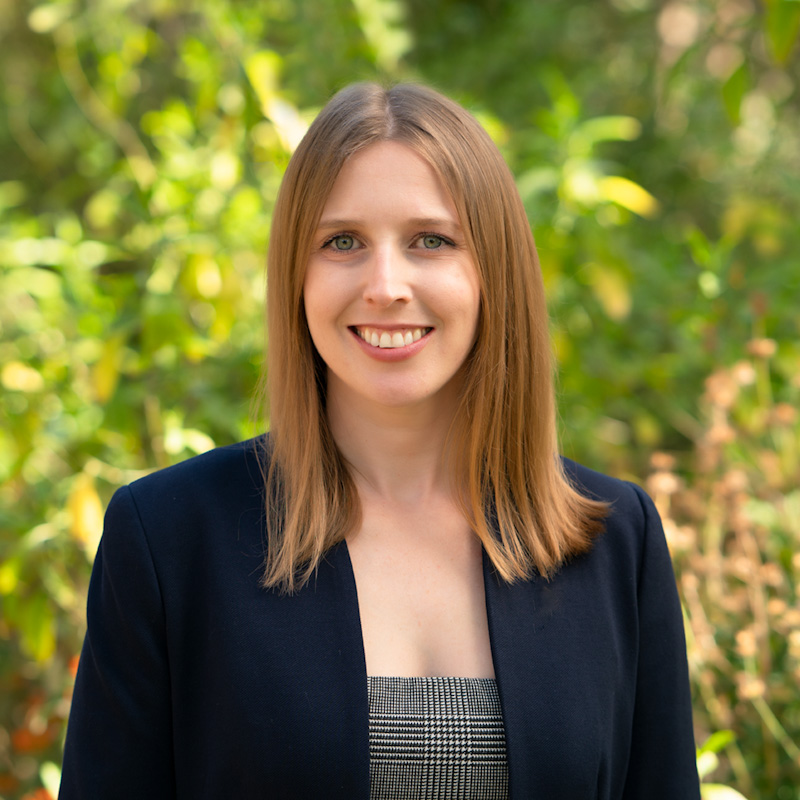 Kelsi Collins is a Content Strategist at the UCLA David Geffen School of Medicine. She has over ten years of experience helping organizations write client-attracting content and achieve high rankings on search engines. Kelsi graduated with a Bachelor's Degree in Media Studies from the UC Berkeley, where she took classes in psychology, communications, and business. As an advocate of mental health, her goal is to help therapists connect with the clients that need their services the most.
1 "Asynchronous" Core CE Clock Hour Included - Details by License Type Below:
To view our various workshop policies, including our multi-workshop discount & refund policy, please click here.
We are an approved vendor for the U.S. Department of Veterans Affairs (VA) for easy reimbursement of educational expenses for VA employees.
Blank Page Issues? We have received some reports about compatibility issues with our website while attempting to pay for a workshop resulting in blank pages. According to our website host, this is a known security issue with Internet Explorer (particularly when someone is about to use a credit card). Microsoft stopped supporting Internet Explorer in January 2016, and they updated it to Microsoft Edge. Our website is updated constantly to offer the highest level of security. If you experience issues while using Internet Explorer, we recommend updating your browser to Edge or using another browser (e.g., Google Chrome, Safari, or FireFox). This should fix the issue and be more secure for you in general. Or, you may always enroll another way here. We apologize for any inconvenience.
For information about our Continuing Education Workshops, please contact our Continuing Education
Workshop Coordinator at: