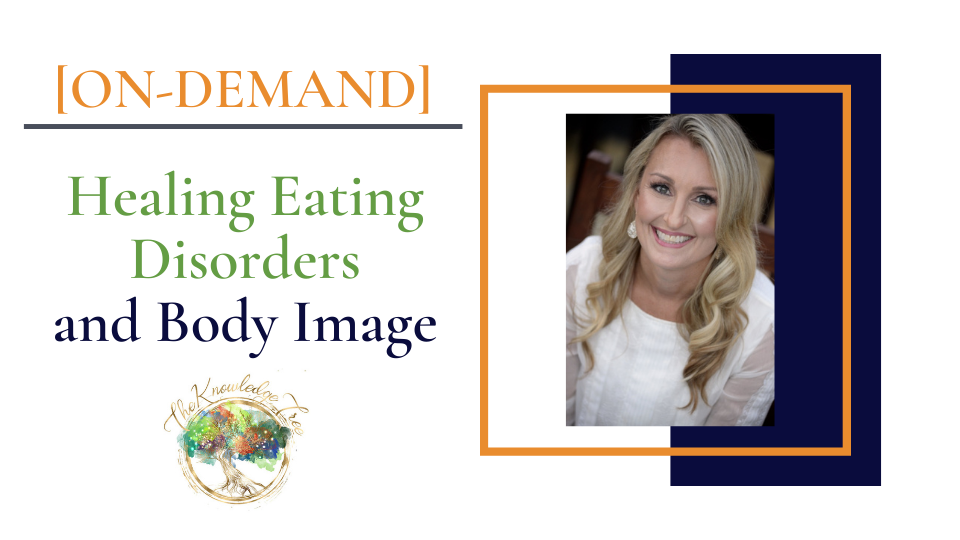 On-Demand: Healing Eating Disorders and Body Image - 5 CEUs
To access the discount form for registering for multiple workshops or participants, please click here.
CE Hours Included: 5 Core (please see below for details)
Format: On-Demand Webinar ("Asynchronous") ~ At your leisure to be viewed at your own pace. You may pause, rewind, and fast forward at any point during the videos. You are in complete control of how you view this workshop. It also comes with a PowerPoint and references. There is a quiz at the end to ensure viewing and required by all CE approval organizations.
Investment:

$120 (provides lifetime access!)

Presented by: Tara Arnold, Ph.D., LCSW
Target Audience: Psychologists, Counselors, Social Workers, Marriage & Family Therapists, Psychotherapists, Other Mental Health Professionals
Instruction Level: Intermediate
Educational Objectives:

In this workshop, you will learn how to:

Develop an understanding of the DSM-5 diagnostic criteria for eating disorders as well as their current clinical presentation.

Discuss the awareness of the treatment of eating disorders, including the value of a treatment team and levels of care involved.

Recognize the presentation of a problematic body image and the factors that influence beliefs related to one's image.

Utilize the unique application of CBT and mindful self-compassion to the treatment of eating disorders and body image issues.

Analyze the impact of diet culture on our actual health and wellbeing from a physical, mental and spiritual perspective.
Workshop Description:
"Our wounds are often the openings into the best and most beautiful part of us" ~ David Richo
Living in diet culture, we are constantly bombarded with messages that connect our outer appearance with our internal worth.Body image and self-love can be a direct casualty of living from a belief that our worth as people and spiritual beings is defined externally by the container of our souls. New models of body positivity and self-compassion are seeping into our collective conscience and providing respite for the disconnection created by diet culture. Come and learn about traditional methods of healing body image through Cognitive Behavioral Therapy (CBT) alongside the newer treatment approaches such as Body Positivity, Health at Every Size (HAES), and utilizing self-compassion in healing body image.
As with body image, we know that treating eating disorders is also a complex and multifaceted process. Ethically, we must utilize evidence-based treatments to deliver the most efficacious treatment to people with such serious and life-threatening disorders. This five-hour workshop will focus on the diagnostic criteria for eating disorders as defined by the DSM-5-TR and their treatment. We will also address the devastating result of western culture's obsession with "thinness eating disorders" and how they relate to body image issues. Overall, we will learn how to help people with eating disorders and body image struggles to become re-embodied and whole.
Presented by: Tara Arnold, Ph.D., LCSW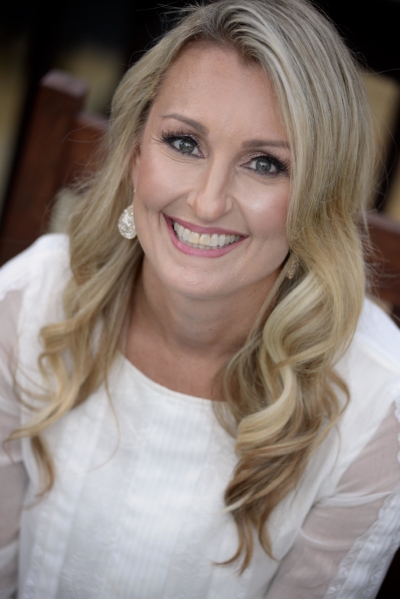 Tara Arnold, PhD, LCSW, CEDS-S, RYT-200 is the Clinical Co-director and co-founder of WholeHeart Psychotherapy in Atlanta. Tara has been in the field of mental health since 1997 and specializes in men and women with eating disorders and dual diagnosis. Dr. Arnold was intensively trained in eating disorders and DBT and is a renowned educator and speaker on eating disorders and DBT. Her focus on dialectical behavior therapy began in 1999 (intensively trained), and she provides groups for women, adolescents, and co-ed groups. From these passions, WholeHeart provides groups for eating disorder recovery, body image and self-love as well as intuitive eating. She has developed national eating disorder programs and consults for eating disorder inclusivity in agencies. Dr. Arnold is a supervisor, consultant, and trainer in DBT and eating disorder issues as well as a presenter at state and national conferences. In addition, she is a speaker and presenter for corporations and media outlets. Dr. Arnold and her team can be contacted at 404-964-6629 or www.taraarnoldinc.com or www.wholeheartpsychotherapy.net for more information.
What people are saying about Dr. Arnold's workshops:
"Excellent Workshop! Presenter was clear and concise. Well planned! She provided practical skills to use with clients. Lastly Tara Knows her stuff! Expert!" - D.L.M.

"The workshop was practical, stayed on task while remaining engaging. I loved the experiential aspects and believe this really helped solidify the information presented." - L.B.

"Love all the skills. I actually loved that most of the things said were included in the slides. In this case, the wordier the better. So many physical tools and the tapping skills were really impressive." - D.E.

"I like how she used videos to help explain her points. She was very engaging!" - S.M.H.

"Seasoned teacher with great examples and different opportunities/ways to learn content." - J.D.S.

"Presenter is fantastic; excellent training." - R.A.

"The presenter was very prepared and the videos were perfectly chosen." - C.L.

"Presenter is expert in her knowledge and skills. There are those that have the knowledge but can not teach but Dr. Arnold has the knowledge and CAN teach." - K.T.

"I think that Dr. Tara Arnold is an excellent, captivating, and well-informed presenter!" - SBS, APC

"The presenter was extremely knowledgeable and integrated a lot of material effectively. Excellent presenter, very informed." - CC, LPC

"Dr. Arnold was very knowledgeable and presented the topics clearly and concisely." - DD, LCSW
5 "Asynchronous" Core CE Clock Hours Included - Details by License Type Below:
To view our various workshop policies, including our multi-workshop discount & refund policy, please click here.
We are an approved vendor for the U.S. Department of Veterans Affairs (VA) for easy reimbursement of educational expenses for VA employees.
Blank Page Issues? We have received some reports about compatibility issues with our website while attempting to pay for a workshop resulting in blank pages. According to our website host, this is a known security issue with Internet Explorer (particularly when someone is about to use a credit card). Microsoft stopped supporting Internet Explorer in January 2016, and they updated it to Microsoft Edge. Our website is updated constantly to offer the highest level of security. If you experience issues while using Internet Explorer, we recommend updating your browser to Edge or using another browser (e.g., Google Chrome, Safari, or FireFox). This should fix the issue and be more secure for you in general. Or, you may always enroll another way here. We apologize for any inconvenience.
For information about our Continuing Education Workshops, please contact our Continuing Education
Workshop Coordinator at: