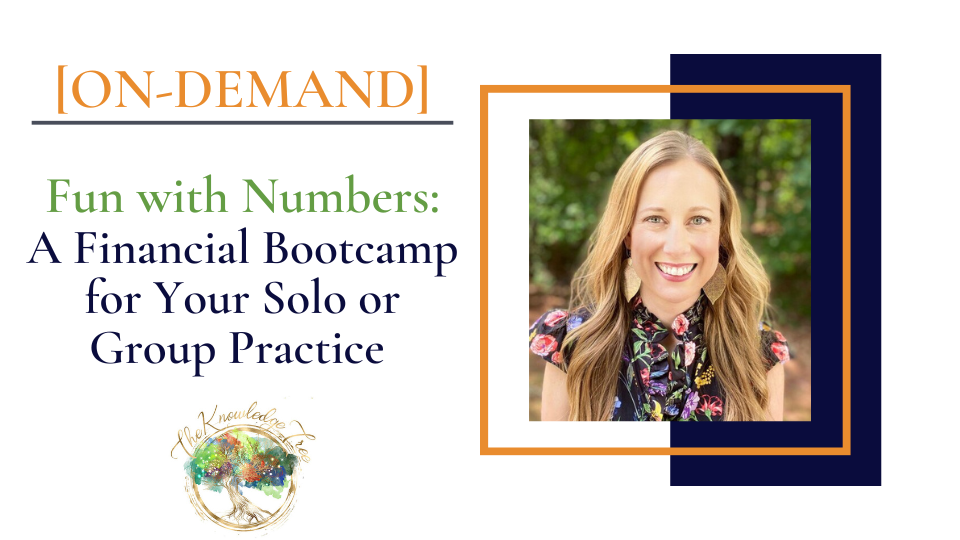 On-Demand: Fun with Numbers: A Financial Bootcamp for Your Solo or Group Practice - 4 CEUs
To access the discount form for registering for multiple workshops or participants, please click here.
CE Hours Included: 4 Core (see below for more information)

Format: On-Demand Webinar ("Asynchronous") ~ At your leisure to be viewed at your own pace. You may pause, rewind, and fast forward at any point during the videos. You are in complete control of how you view this workshop. It also comes with a PowerPoint and references. There is a quiz at the end to ensure viewing and required by all CE approval organizations.

Investment:

$109 (provides lifetime access!)

Presented by: Staci Pfeiffer, LPC (see bio below)
Target Audience: Psychologists, Counselors, Social Workers, Marriage & Family Therapists, Psychotherapists, Other Mental Health Professionals
Instruction Level: Intermediate
Educational Objectives:
In this workshop, you will learn how to:

Develop a practical financial plan for your practice that is determined by the lifestyle you desire.

Outline the key components of a lifestyle business and describe how this model relates to private practice for solo and group practice owners.

Determine if you have chosen the most advantageous business entity and tax status for your solo or group practice and discuss the tax implications of the various options.

Discuss best practice strategies to maximize revenue.

Develop a budget identifying the primary expense categories and set benchmarks for financial success.

Discuss the key performance indicators (KPI's) that drive private practice success and develop a practical strategy for tracking and measuring these key numbers! Participants will be provided with worksheets and templates to use in their practice to begin monitoring their progress in a fun and easy way!
Workshop Description:
This experiential workshop is designed to help group and solo practice owners overcome their fear and discomfort about the financial side of private practice by taking a deeper dive into the numbers that determine private practice success. We begin the course with the end in mind with exercises that will help you clarify and create a vison for your practice that supports your ideal lifestyle. How much would you like to be earning each year? How much do you want to be working? How do you feel about managing others? When do you want to retire and what will that look like for you? The answers to these questions will set the stage for the rest of the course.
With enthusiasm, a light-hearted spirit (and hopefully a good bit of humor), we will discuss taxes, the multitude of ways we can optimize our revenue, manage expenses, improve cash flow, and bust limiting beliefs around what's possible. This is an interactive workshop where you will be given the tools needed to assess and improve the financial health of your practice.
If you want to get a better handle on your practice's finances, gain a clearer understanding of the numbers and have fun doing it, this interactive course is for you!
Presented by: Staci Pfeiffer, LPC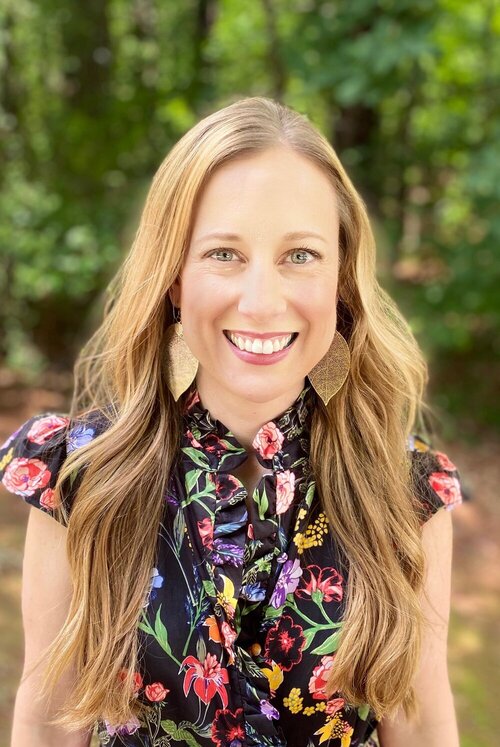 Staci Pfeiffer, ED.S, LPC, CPCS, MAC is the Founding Clinical Director of The Banyan Tree Center, a private practice located in Athens, Georgia.As a licensed professional counselor, Staci has over 20 years of experience in the field of behavioral health.Her clinical work has focused on brain based experiential approaches to resolve trauma in the mind and body, process complex and complicated grief as well as the treatment of anxiety and substance misuse disorders.
The Banyan Tree was established in 2007 as a solo private practice in the basement office of Staci's home and has grown into the thriving private pay group practice it is today with a staff of over 30 providers.As a clinician, business owner and entrepreneur, Staci has invested countless hours learning how to create the practice of her dreams that supports a lifestyle she loves.
What people are saying about this workshop:
"Great presentation! Loved the energy of both speakers, the information was practical and accessible. Thanks so much!" - AB

"I really liked both Staci and Charles, their styles, their personalities, their enthusiasm, and the expertise! The spreadsheet should be very helpful! So could the consultation group." - KM, Psychologist

"Great workshop! Very encouraging for those of us who are intimidated by the financials of running a business." - KR, LPC

"Excellent. Staci was so knowledgeable, yet humble and down to earth. The addition of an accountant was invaluable as well." - HC, LPC

"Everything was really clear, simple, and not overwhelming. Good interaction in the chat box too. I wish we didn't have to end so quickly!" - AC, LCMHC
4 "Asynchronous" Core CE Clock Hours Included - Details by License Type Below:
To view our various workshop policies, including our multi-workshop discount & refund policy, please click here.
We are an approved vendor for the U.S. Department of Veterans Affairs (VA) for easy reimbursement of educational expenses for VA employees.
Blank Page Issues? We have received some reports about compatibility issues with our website while attempting to pay for a workshop resulting in blank pages. According to our website host, this is a known security issue with Internet Explorer (particularly when someone is about to use a credit card). Microsoft stopped supporting Internet Explorer in January 2016, and they updated it to Microsoft Edge. Our website is updated constantly to offer the highest level of security. If you experience issues while using Internet Explorer, we recommend updating your browser to Edge or using another browser (e.g., Google Chrome, Safari, or FireFox). This should fix the issue and be more secure for you in general. Or, you may always enroll another way here. We apologize for any inconvenience.
For information about our Continuing Education Workshops, please contact our Continuing Education
Workshop Coordinator at: