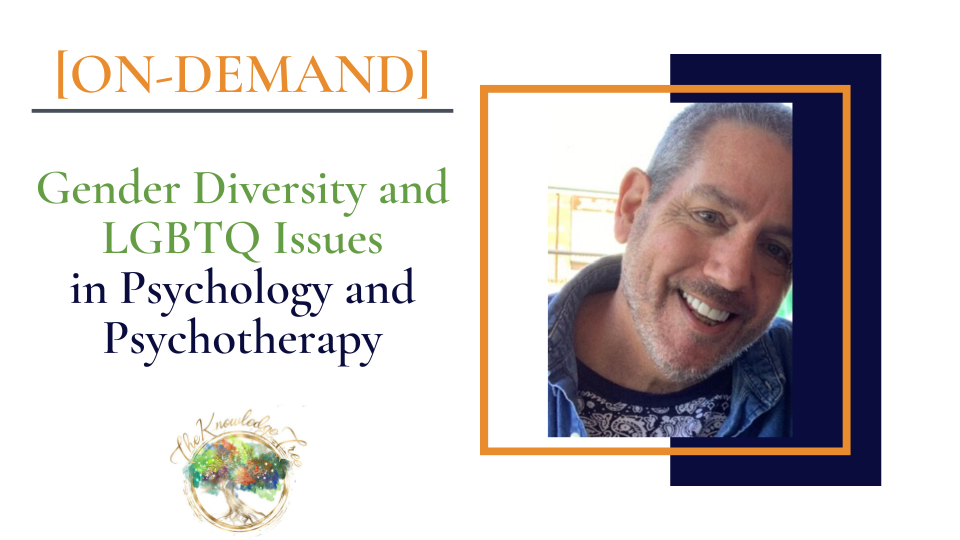 On-Demand: Gender Diversity and LGBTQ Issues in Psychology and Psychotherapy - 4 CEUs
To access the discount form for registering for multiple workshops or participants, please click here.
CE Hours Included: 4 Core (please see below for details)

Format: On-Demand Webinar ("Asynchronous") ~ At your leisure to be viewed at your own pace. You may pause, rewind, and fast forward at any point during the videos. You are in complete control of how you view this workshop. It also comes with a PowerPoint and references. There is a quiz at the end to ensure viewing and required by all CE approval organizations.

Investment:

$109 (provides lifetime access!)

Presented by: Andrew Blalock, Ph.D. (see bio below)

Instruction Level:

Intermediate

Target Audience: Psychologists, Counselors, Social Workers, Marriage & Family Therapists, Psychotherapists, Other Mental Health Professionals
Educational Objectives:
In this workshop, you will learn how to:
Distinguish among assigned gender, gender role, and gender identity and explain how their congruence/incongruence affects psychosocial functioning.
Define/explain intersexuality, its presentation, correction, and current controversy.
Describe four biological conditions that may affect assigned gender and gender identity development.
Describe gender dysphoria and its treatment/support.
Describe the difference between gender identity and gender expression.
Differentiate terms that describe/define various sexual gender identities and sexual orientations.
Compare and contrast two models of sexual identity/orientation development.
Apply principles of gender-affirming care when treating gender and sexuality issues in LGBTQ+ clients.
Workshop Description:
Did you take a Human Sexuality or Psychology of Gender course in your clinical training program?Probably not – some programs may offer them as electives, but it is difficult for therapist trainees to fit these valuable courses into comprehensive course requirements. This workshop is designed to address clinically relevant aspects of gender diversity and sexual identity and will focus on:1) biopsychosocial aspects of "gender" and biological factors that contribute to defining it, 2) neurobiological differences related to gender identity and sexual orientation, 3) contemporary terms that describe the diversity of the LGBTQ community, 4) empirically based models of LGBTQ sexual identity development, and 5) common mental health issues and needs of LGBTQ clients and gender affirming care.
Presented by: Andrew Blalock, Ph.D.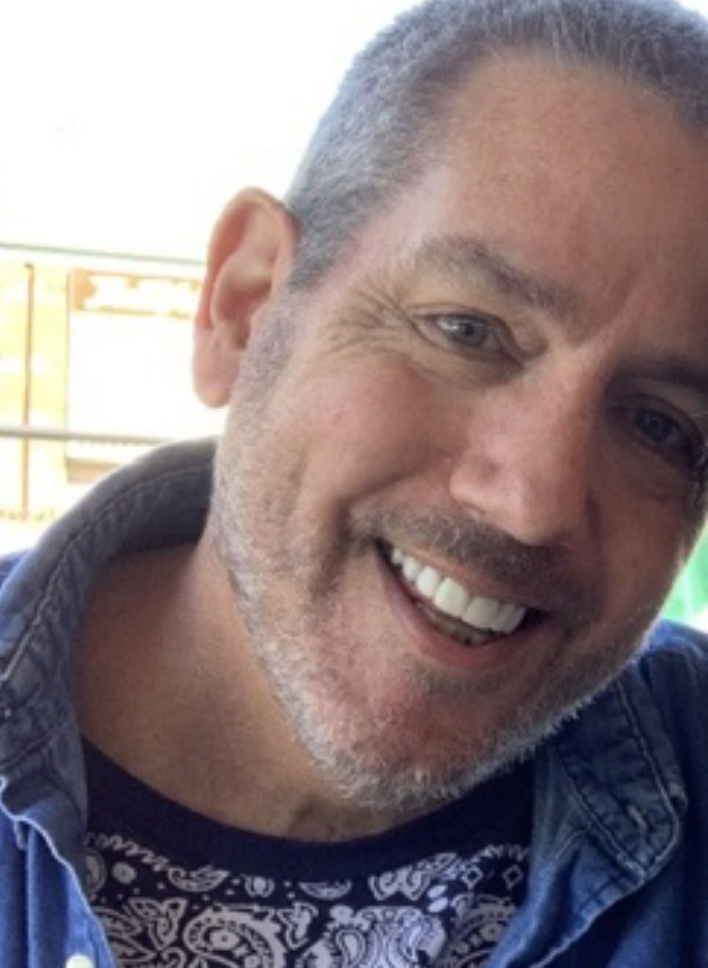 Dr. Blalock has over 25 years of experience in psychological practice, teaching, and research. His clinical specialties over the years have included HIV/AIDS mental health, LGBTQ counseling, assessment of developmental neuroatypical disorders, and comprehensive psychological evaluation and psychodiagnostics. He earned his Ph.D. in Counseling Psychology from Georgia State University, interning at the University of Chicago Department of Psychiatry and Behavioral Sciences. He subsequently completed an NIMH National Research Service Award in HIV/AIDS Clinical Research at the Grady Health System/Emory University School of Medicine Department of Psychiatry and Behavioral Sciences. In his early professional career, he worked in HIV/AIDS ethnic minority mental health grants management at the Emory University Rollins School of Public Health. He also served as a Visiting Lecturer of Psychology at Georgia State University and adjunct faculty at Mercer University and Argosy University's Departments of Professional Counseling and Clinical Psychology. For many years, he was a peer-counselor trainer for Atlanta's AIDS Survival Project and a consultant and therapist for Positive Impact, a local non-profit community agency providing comprehensive medical, mental health, and substance abuse treatment services for under-served HIV infected and affected clients. Currently, he is an LT Assistant Professor of Psychological Sciences at Kennesaw State University and a member of the American Psychological Association's Division 44 – Society for the Psychology of Sexual Orientation and Gender Diversity.
What people are saying about this workshop:
"Excellent presentation. Presenter is a wealth of knowledge and was able to make it all accessible, relevant, and applicable." - FA, LPC
"The presenter had a very warm, interactive presentation style and was very knowledgeable." - LD, Psychologist
4 Core CE Clock Hours Included - Details by License Type Below:
The Knowledge Tree (TKT) is approved by the American Psychological Association (APA) to sponsor continuing education for psychologists. TKT maintains responsibility for this program and its content. For more detailed information on the current CE ruling in Georgia, or if you are licensed in another state or country, please click here.
COUNSELORS: The Knowledge Tree has been approved by the National Board for Certified Counselors (NBCC) as an Approved Continuing Education Provider (ACEP), ACEP No. 7153. Programs that do not qualify for NBCC credit are clearly identified. The Knowledge Tree is solely responsible for all aspects of the programs. Please click here

for more detailed information.

Counselors Licensed in Canada: This workshop is approved for 4 credit hours through the Canadian Counseling and Psychotherapy Association (CCPA), event code: 64962371.
SOCIAL WORKERS: This workshop is approved for 4 core CE hours through the Georgia Society for Clinical Social Work (GSCSW), approval #031223. If you are licensed in another state or country, please click here for more detailed information.
MARRIAGE & FAMILY THERAPISTS: This workshop is approved for 4 core CE hours through the Georgia Association for Marriage & Family Therapy (GAMFT), approval #043-2023. If you are licensed in another state or country, please click here for more detailed information.
To view our various workshop policies, including our multi-workshop discount & refund policy, please click here.
We are an approved vendor for the U.S. Department of Veterans Affairs for easy reimbursement of educational expenses for VA employees.
Blank Page Issues? We have received some reports about compatibility issues with our website while attempting to pay for a workshop resulting in blank pages. According to our website host, this is a known security issue with Internet Explorer (particularly when someone is about to use a credit card). Microsoft stopped supporting Internet Explorer in January 2016, and they updated it to Microsoft Edge. Our website is updated constantly to offer the highest level of security. If you experience issues while using Internet Explorer, we recommend updating your browser to Edge or using another browser (e.g., Google Chrome, Safari, or FireFox). This should fix the issue and be more secure for you in general. Or, you may always enroll another way here. We apologize for any inconvenience.
For information about our Continuing Education Workshops, please contact our Continuing Education
Workshop Coordinator at: