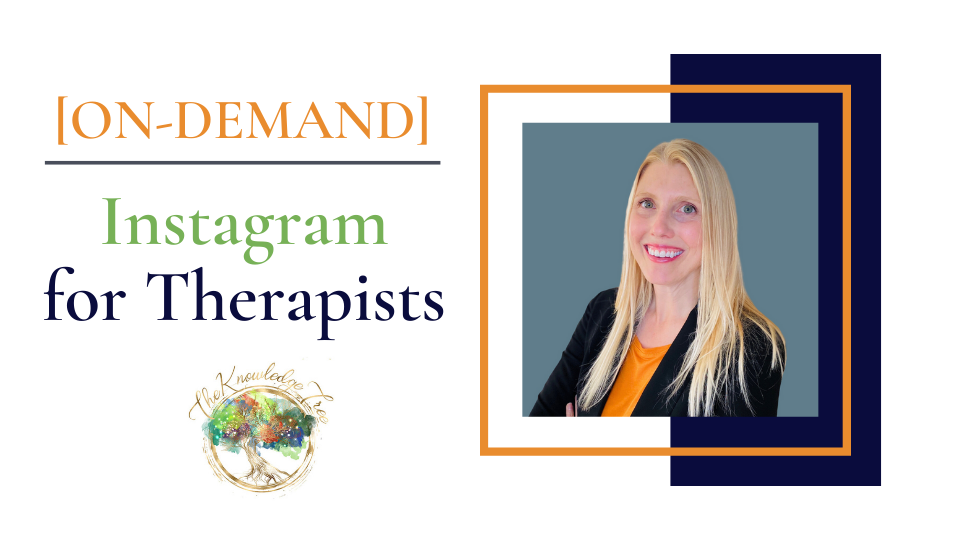 On-Demand: Instagram for Therapists - 2 CEUs
To access the discount form for registering for multiple workshops or participants, please click here.
CE Hours Included: 2 Core or Related (please see below for more information)
Format: On-Demand Webinar ("Asynchronous") ~ At your leisure to be viewed at your own pace. You may pause, rewind, and fast forward at any point during the videos. You are in complete control of how you view this workshop. It also comes with a PowerPoint handout and multiple handouts & forms. There is a quiz at the end to ensure viewing and required by all CE approval organizations.
Investment: $45 (provides lifetime access!)
Presented by: Arias Collins
Target Audience: Psychologists, Counselors, Social Workers, Marriage & Family Therapists, Psychotherapists, Other Mental Health Professionals
Instruction Level: Intermediate
Educational Objectives:

In this workshop, you will learn how to:

Demonstrate consistent branding and explain how it can save you time and help you stand out from the crowd.

Review and maintain the ethical guidelines around social media marketing.

Apply Arias' tried and true 'Profile Formula' for optimal conversion.

Identify high-performing hashtags to attract and find your target market.

Outline a useful content calendar, so you are never left wondering what to post.

Demonstrate Arias' high-powered caption writing formulas to keep your community engaged and excited for your content.

Discuss how to source and repurpose viral content to drive more engagement on your feed and learn the proper reposting etiquette.

Identify scheduling tools and software to make Instagram sustainable.

Demonstrate how to sell your services in Instagram Stories and Highlights without appearing too salesy.

Outline Arias' Outreach Strategy guaranteed to get more of your ideal client's eyes on your feed.

Explain how to grow your audience quickly using ads on Instagram.

Describe best practices on Instagram and outline an easy-to-implement client Social Media Privacy Policy to uphold ethical guidelines.

Utilize Arias' Instagram Strategy Playbook (step-by-step workbook) to keep you on track and reach your Instagram goals in WAY less time.
Workshop Description:
Have you thought about using Instagram to market your practice? Are you concerned or overwhelmed with how to do so ethically and effectively? Stop wasting time and optimize your Instagram strategy in this step-by-step Instagram for Therapists course!
During this impactful workshop, Arias will share how to optimize your Instagram account or start it off on the right foot. She will help you clarify your messaging and develop a growth strategy that is sustainable for your business.

Arias will share her caption writing formula to keep your community engaged and excited about your posts. She will show you exactly how she grew her therapist clients' Instagram accounts quickly, the elements of a viral post, and demonstrate effective and non-sleazy ways to reach your target audience.

You will leave this course with Canva templates, a list of hashtags, caption support, and an in-depth workbook to help you reach your Instagram goals. Arias has a passion for Instagram and a track record of getting results for therapists. She is gifted at teaching, and she makes this essential marketing strategy fun and as painless as possible, so you'll be motivated to remain consistent.
Facilitated by: Arias Collins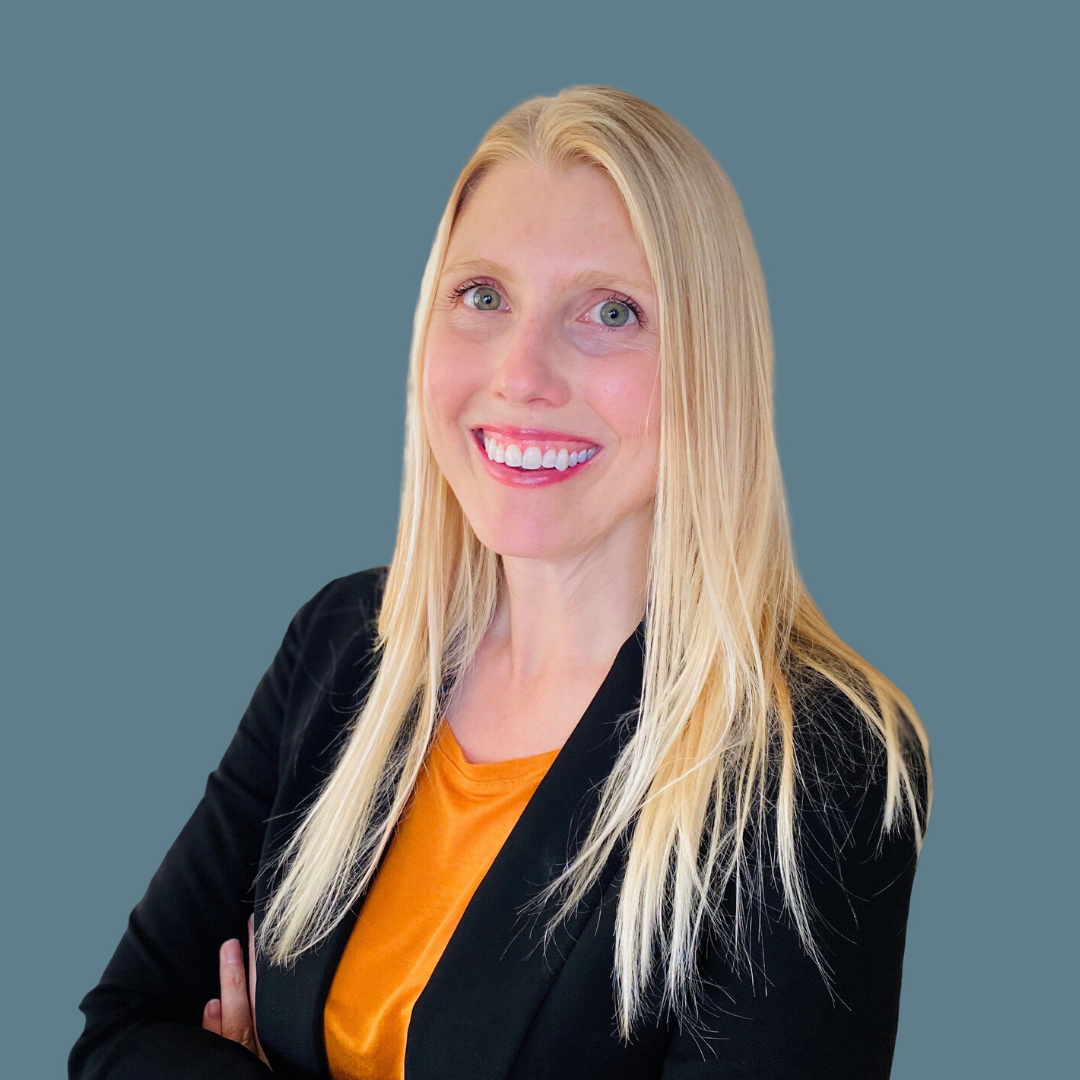 Arias has had the pleasure of growing her clients' accounts by the thousands on Instagram, building communities from scratch, & coaching her clients into developing their social media community themselves. She has seen the impact that Instagram and the right support can have on her clients' businesses. Arias was an elementary school teacher for ten years before discovering her knack for social media marketing. The beauty of her background in education is that she can describe complex concepts in a clear and easy-to-understand manner. She began her marketing career at a San Fransisco tech startup but discovered her love of working with therapists and started her own business to do just that. She is so excited to be helping therapists share their practices on social media in practical, ethical, and authentic ways! For more information about Arias, follow this link to her website: https://www.omsocialmedia.com/.
What People are Saying About this Workshop:
"This workshop was amazingly helpful and covered so much content in a short amount of time." - LM, Psychologist

"She is great and knowledgeable." - TPJ

"Very knowledgeable. Appreciated the enthusiasm." - SM, LPC

"I really appreciate Arias providing a playbook. Something that I can refer back to as I learn to navigate IG for my business." - BS, LCSW

"SO informative! Valuable content!" - CM, LPC

"Arias helped me discover how to reach my ideal clients through Instagram — Her bio formula made it so easy to do this. Her ability to explain the inner workings of Insta made me feel more confident to tackle it. And with 81% of people using it to research products and services, I'm excited to tap into this platform!" - LS
2 "Asynchronous" Core or Related CE Clock Hours Included - Details by License Type Below:
To view our various workshop policies, including our multi-workshop discount & refund policy, please click here.
We are an approved vendor for the U.S. Department of Veterans Affairs (VA) for easy reimbursement of educational expenses for VA employees.
Blank Page Issues? We have received some reports about compatibility issues with our website while attempting to pay for a workshop resulting in blank pages. According to our website host, this is a known security issue with Internet Explorer (particularly when someone is about to use a credit card). Microsoft stopped supporting Internet Explorer in January 2016, and they updated it to Microsoft Edge. Our website is updated constantly to offer the highest level of security. If you experience issues while using Internet Explorer, we recommend updating your browser to Edge or using another browser (e.g., Google Chrome, Safari, or FireFox). This should fix the issue and be more secure for you in general. Or, you may always enroll another way here. We apologize for any inconvenience.
For information about our Continuing Education Workshops, please contact our Continuing Education
Workshop Coordinator at: