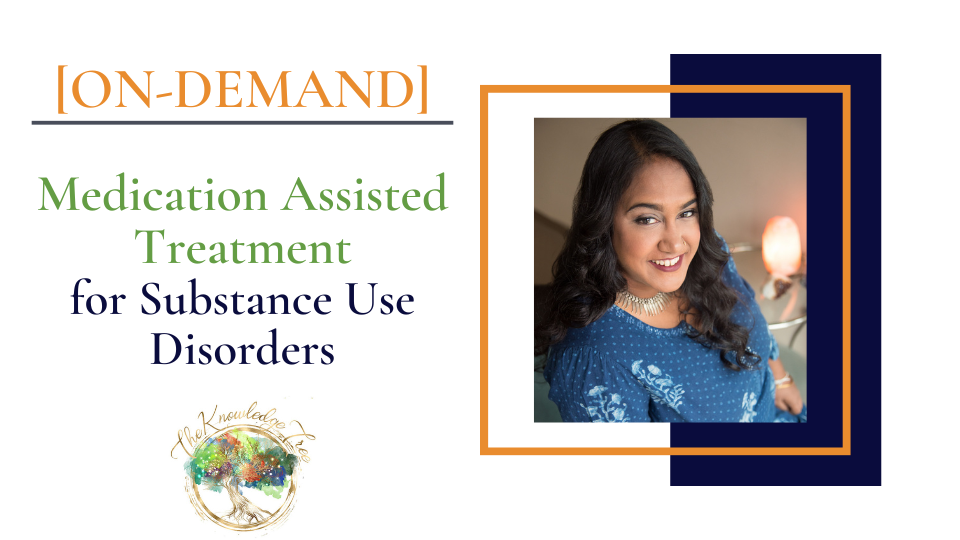 On-Demand: Medication Assisted Treatment (MAT) for Substance Use Disorders - 1.5 CEUs
CE Hours Included: 1.5 Core (see below for details)

Format: On-Demand Webinar ("Asynchronous") ~ At your leisure to be viewed at your own pace. You may pause, rewind, and fast forward at any point during the videos. You are in complete control of how you view this workshop. It also comes with a PowerPoint and references. There is a quiz at the end to ensure viewing and required by all CE approval organizations.
Investment: $38 (provides lifetime access!)
Presented by: Shonali Saha, MD (see bio below)
Target Audience: Psychologists, Counselors, Social Workers, Marriage & Family Therapists, Psychotherapists, Other Mental Health Professionals
Instruction Level: Intermediate
Educational Objectives:
In this workshop, you will learn how to:

Discuss cases where medications have been used as adjunct therapies to support sobriety and reduce harm in patients actively using substances

Summarize the current literature on medical treatments for substance use disorders

Recognize risks and benefits of commonly used medications for substance use disorders
Workshop Description:
Medication Assisted Treatment (MAT) effectively treats the neurological chronic relapsing disease of addiction just as insulin can be used to treat the endocrine chronic relapsing disease of diabetes. MAT is an evidenced based approach to treat patients with substance use disorders alongside counseling and behavior change. The purpose of this session is to familiarize professionals with the basics of medical treatments for addiction and to better equip them to discuss life saving strategies with their clients in recovery and those who are actively using.

Presented by: Shonali Saha, MD, FASAM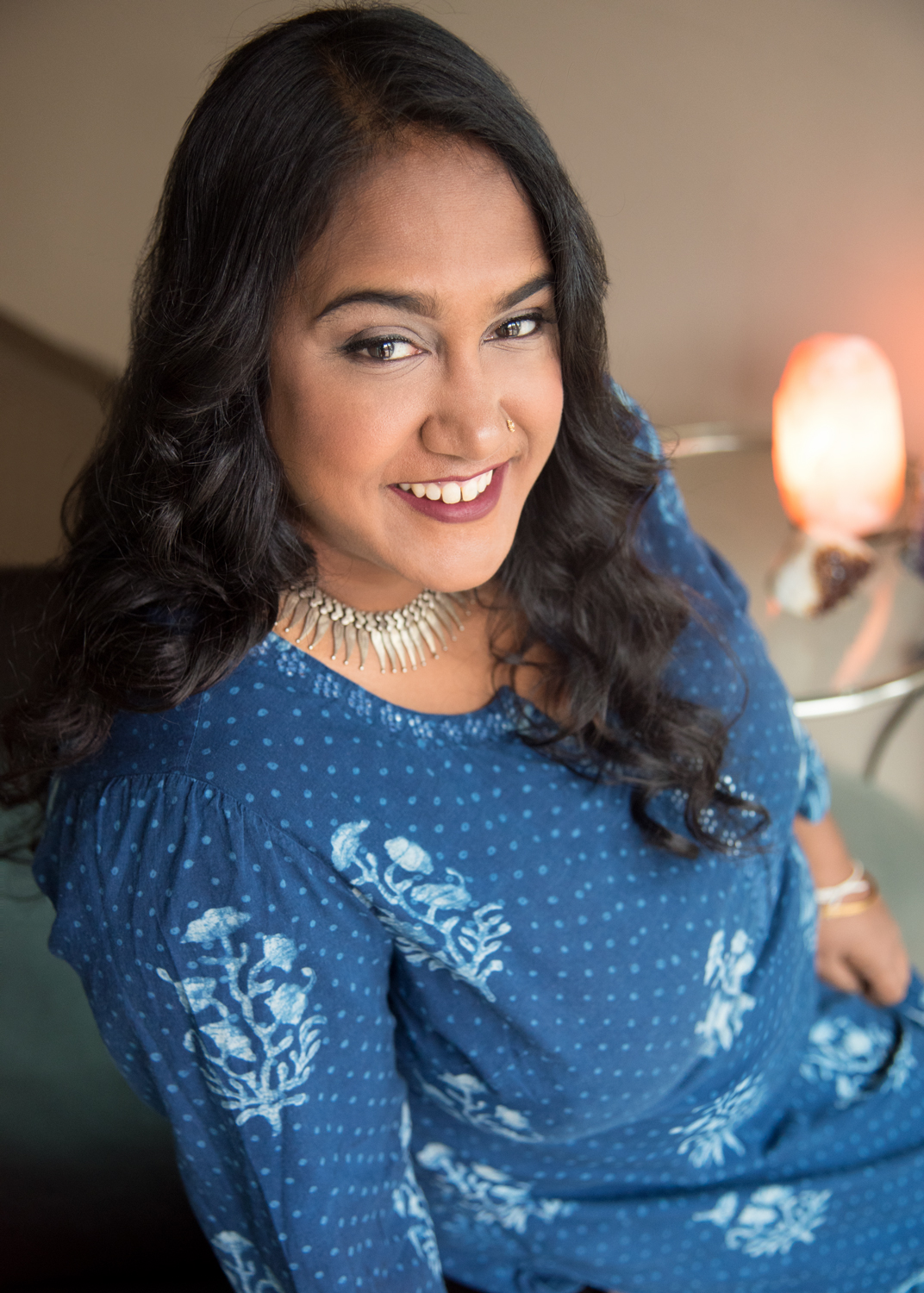 Shonali Saha, MD, FASAM is a board-certified addiction medicine physician. She began working in the field of substance abuse in 1996 with women mandated to residential drug treatment. She trained in internal medicine at Harvard Medical School and in addiction at Johns Hopkins School of Medicine. She currently treats substance use disorders in patients twelve and older and their families in her private practice Whole and Healthy You Addiction Medicine Services in Smyrna, GA. (whyaddictionmedicine.com & shonalisahamd.com)
What people are saying about this workshop:
"I've been directly and peripherally treating folks with SUDs for over 30 years. This is one of the best presentation I've seen." - RV, Psychologist

"A very professional presentation that I don't see any areas for improvement other than to continue to include most recent research. I'm looking forward to the next SUD workshop focusing on the teen population." - MD, LPC
1.5 "Asynchronous" Core CE Clock Hours Included - Details by License Type Below:
To view our various workshop policies, including our multi-workshop discount & refund policy, please click here.
We are an approved vendor for the U.S. Department of Veterans Affairs (VA) for easy reimbursement of educational expenses for VA employees.
Blank Page Issues? We have received some reports about compatibility issues with our website while attempting to pay for a workshop resulting in blank pages. According to our website host, this is a known security issue with Internet Explorer (particularly when someone is about to use a credit card). Microsoft stopped supporting Internet Explorer in January 2016, and they updated it to Microsoft Edge. Our website is updated constantly to offer the highest level of security. If you experience issues while using Internet Explorer, we recommend updating your browser to Edge or using another browser (e.g., Google Chrome, Safari, or FireFox). This should fix the issue and be more secure for you in general. Or, you may always enroll another way here. We apologize for any inconvenience.
For information about our Continuing Education Workshops, please contact our Continuing Education
Workshop Coordinator at: