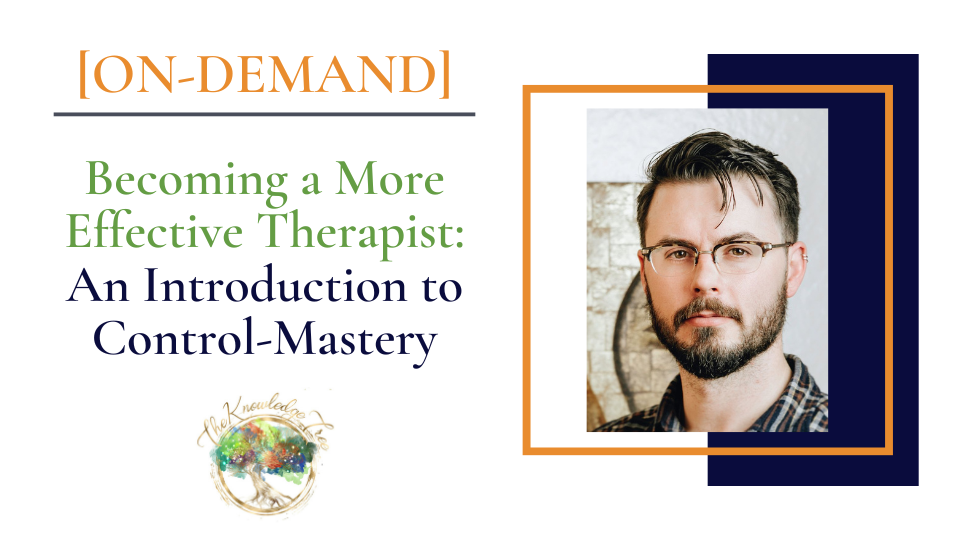 On-Demand: Becoming a More Effective Therapist: An Introduction to Control-Mastery - 3 CEUs
To access the discount form for registering for multiple workshops or participants, please click here.
CE Hours Included: 3 Core (please see below for details)

Format: On-Demand Webinar ("Asynchronous") ~ At your leisure to be viewed at your own pace. You may pause, rewind, and fast forward at any point during the videos. You are in complete control of how you view this workshop. It also comes with a PowerPoint and references. There is a quiz at the end to ensure viewing and required by all CE approval organizations.
Investment: $87 (provides lifetime access!)

Presented by: Trevor Ahrendt, Psy.D. (see bio below)
Instruction Level: Intermediate

Target Audience: Psychologists, Counselors, Social Workers, Marriage & Family Therapists, Psychotherapists, Other Mental Health Professionals
This workshop is not yet available; by pre-registering, you will receive immediate access when it becomes available in November.
Educational Objectives:
In this workshop, you will learn how to:
Describe how Control-Mastery Theory (CMT) may be applied to become a more effective therapist.

Identify the empirical basis for Control-Mastery, including the multiple lines of research that provide a basis for its approach.

Discuss the Plan Formulation Method and how it can optimize responsiveness to the patient's problems, needs, and goals.

Apply the CMT conception of Trauma to inform your understanding of clinical material in therapy.

Explain the CMT concept of safety and how it is relevant to successful treatment.
Workshop Description:
Have you ever wondered how you could become a more effective therapist? Most of us do, and that is an admirable question. However, as I'm sure you know, despite the claims of various promoters of new therapeutic techniques, there is no evidence supporting the superiority of one technique over another. However, there is ample research data showing that responsiveness to a patient's particular problems and goals is a strong predictor of effective therapy. In other words, understanding what the patient wants and how they want to use therapy to get it creates more effective outcomes.
Over the past several decades, the San Francisco Psychotherapy Research Group has developed a theory about how psychotherapy works across theories -- Control-Mastery Theory (CMT). CMT offers an empirically derived method of case formulation – the Plan Formulation Method (PFM) – that serves as a useful guide for decoding the patient's plan and offers coaching to the therapist as to how to be most effective.
The PFM provides a simple, reliable, and easy-to-learn framework for understanding a patient's conscious and unconscious goals, the pathogenic beliefs or schemas that prevent the patient from pursuing what they really want, traumatic experiences that contributed to the development of pathogenic beliefs, and how the therapist can optimize responsiveness to the patient's problems, needs, and goals. In short, it points you towards not just 'WHAT to do' but 'HOW to be' a particular person's therapist. It helps you to personalize your therapy. There is research evidence suggesting that therapists who are trained in PFM and use the formulation to guide their interventions are more responsive to their patients and achieve superior therapeutic results.
You will learn the fundamentals of The Plan-Formulation Method, also known as Control-Mastery Case Formulation, and begin applying it immediately to your cases. You'll learn how to integrate the PFM into your existing manner of working and strengthen the work you're already doing.
Presented by: Trevor Ahrendt, Psy.D.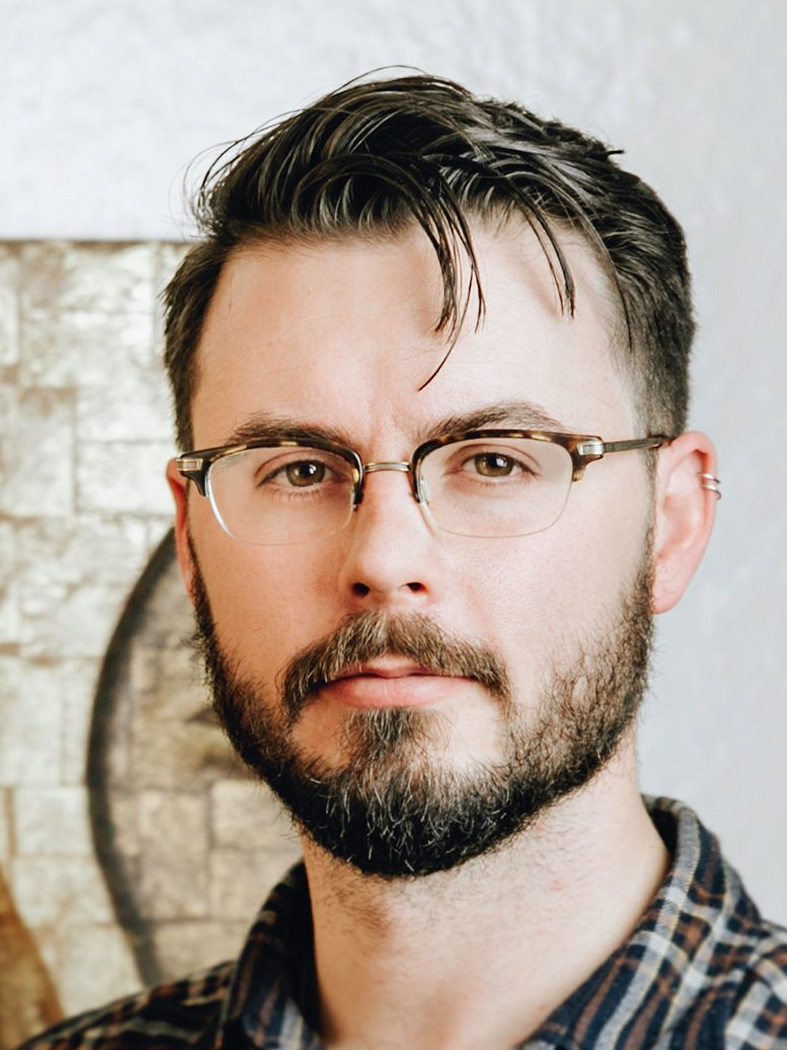 Trevor M. Ahrendt, Psy.D. is a Licensed Clinical Psychologist working in private practice in San Francisco where he sees adults, couples, runs group therapy, and provides Ketamine Assisted Psychotherapy. He received his doctorate from The Wright Institute in Berkeley, CA. He serves on the board of the San Francisco Psychotherapy Research Group and previously served on the board of the Northern California Group Psychotherapy Association.
Dr. Ahrendt has provided trainings to organizations and clinicians on addiction, the therapeutic relationship, mindfulness in therapy, and he particularly loves to teach about Control Mastery. He's provided trainings in varied settings and is a motivational speaker on issues related to personal growth and the importance of leading an examined life.
3 "Asynchronous" Core CE Clock Hours Included - Details by License Type Below:

To view our various workshop policies, including our multi-workshop discount & refund policy, please click here.
We are an approved vendor for the U.S. Department of Veterans Affairs for easy reimbursement of educational expenses for VA employees.
Blank Page Issues? We have received some reports about compatibility issues with our website while attempting to pay for a workshop resulting in blank pages. According to our website host, this is a known security issue with Internet Explorer (particularly when someone is about to use a credit card). Microsoft stopped supporting Internet Explorer in January 2016, and they updated it to Microsoft Edge. Our website is updated constantly to offer the highest level of security. If you experience issues while using Internet Explorer, we recommend updating your browser to Edge or using another browser (e.g., Google Chrome, Safari, or FireFox). This should fix the issue and be more secure for you in general. Or, you may always enroll another way here. We apologize for any inconvenience.
For information about our Continuing Education Workshops, please contact our Continuing Education
Workshop Coordinator at: