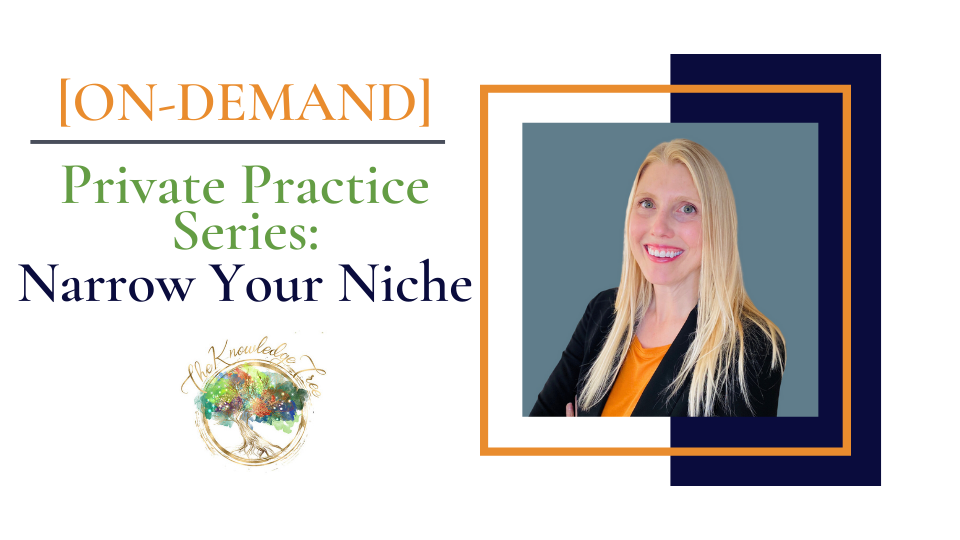 On-Demand: Private Practice Series: Narrow Your Niche - 1 CEU
To access the discount form for registering for multiple workshops, please click here.
CE Hours Included: 1 Core or Related (please see below for details)
Format: On-Demand Webinar ("Asynchronous") ~ At your leisure to be viewed at your own pace. You may pause, rewind, and fast forward at any point during the videos. You are in complete control of how you view this workshop. It also comes with a PowerPoint handout and multiple handouts & forms. There is a quiz at the end to ensure viewing and required by all CE approval organizations.
Investment: $24.50 (provides lifetime access!)
Presented by: Arias Collins
Target Audience: Psychologists, Counselors, Social Workers, Marriage & Family Therapists, Psychotherapists, Other Mental Health Professionals
Instruction Level: Intermediate
Educational Objectives:

In this workshop, you will learn how to:

Demonstrate how narrowing your therapy niche will help you simplify your systems, find your place in the industry, & attract dream clients that energize & fulfill you.

Develop niche clarity through a guided workbook, concrete examples, and visualization exercises.

Identify your preferred clientele, passions, and expertise to inform narrowing your niche.

Discuss niche myths that are fear-based and ways to help you neutralize these myths so you can choose your niche from a place of confidence & integrity.

Demonstrate how to plan a thoughtful transition to a new niche both interpersonally with your current clients as well as with your online communities.
Workshop Description:
The definition of the word "Niche" means to define a specialty for your practice that only appeals to a small group of people. The more you Niche, the easier it is to provide value to a specific audience.
This experiential workshop is intended to help therapists to take the first step in creating niche clarity for their business, create space to help others more deeply, and manifest their ideal private practice.
Arias spent years digging deep and trying to uncover the right niche for her business. Taken from her first-hand experience, she will lead you through a series of tips and tricks to make the transition into your chosen Niche seamless and straightforward. She'll help you break out of a cycle of fear and lack to a place of trust and excitement. Embrace how going small can lead to big gains.
Facilitated by: Arias Collins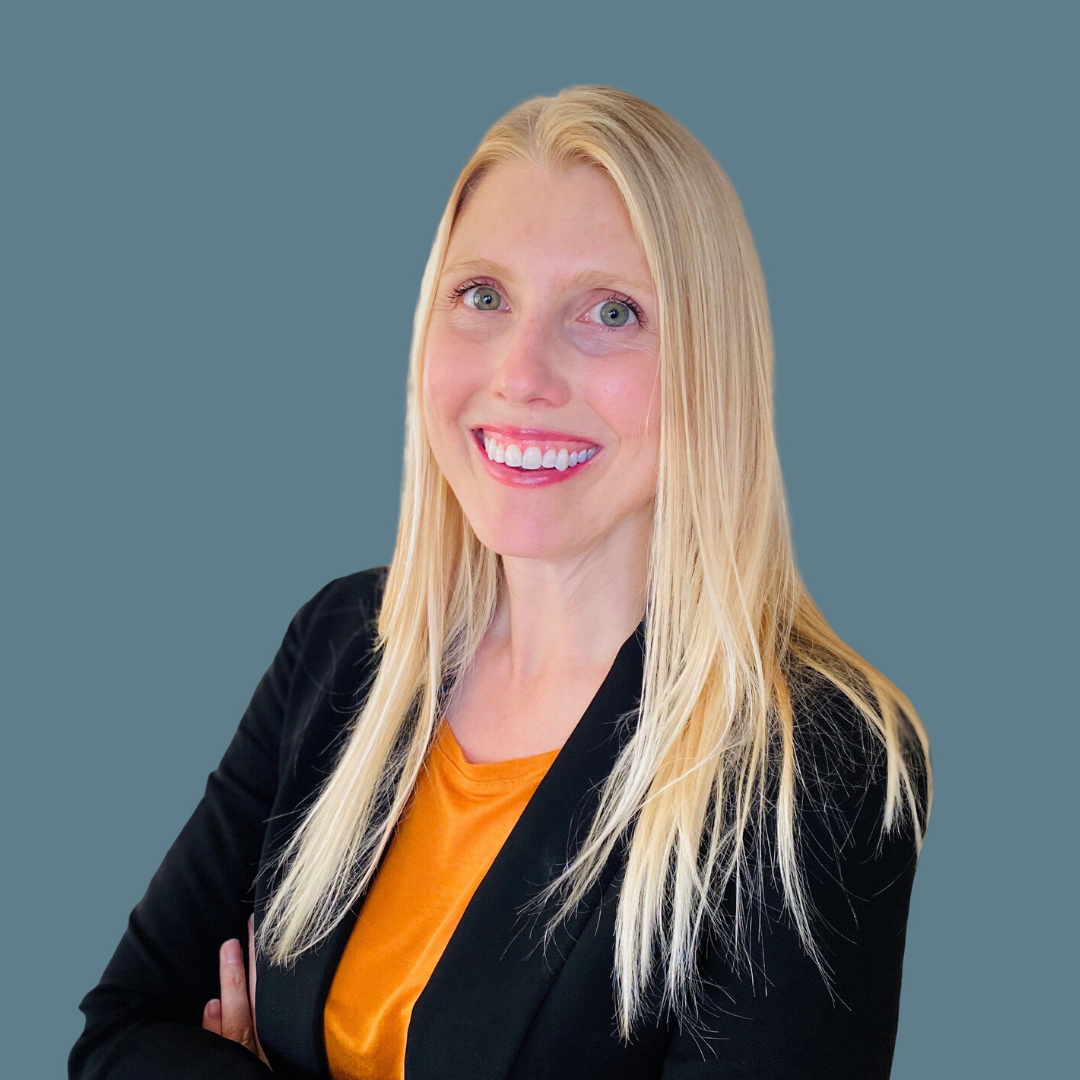 Arias has had the pleasure of growing her clients' accounts by the thousands on Instagram, building communities from scratch, & coaching her clients into developing their social media community themselves. She has seen the impact that Instagram and the right support can have on her clients' businesses. Arias was an elementary school teacher for ten years before discovering her knack for social media marketing. The beauty of her background in education is that she can describe complex concepts in a clear and easy-to-understand manner. She began her marketing career at a San Fransisco tech startup but discovered her love of working with therapists and started her own business to do just that. She is so excited to be helping therapists share their practices on social media in practical, ethical, and authentic ways! For more information about Arias, follow this link to her website: https://www.omsocialmedia.com/.
What People are Saying About this Workshop:
"Very engaging. Helped me narrow my targeted client group." - NT, LCSW

"I loved her enthusiasm! I was interested the whole time. Loved this session!" - RS, APC

"The presenter was very engaged and well spoken." - RH, APC

"Arias' course goes a step further than other niche-ing courses I've taken by blending mindfulness into the deliberation process of finding my niche. This really helped me get to the core of who would be best served in my practice. I feel relieved to be more laser focused!" - LS

"It [was] clear and concise. Presenter was warm and energetic." - TPJ
1 "Asynchronous" Core or Related CE Clock Hour Included - Details by License Type Below:
To view our various workshop policies, including our multi-workshop discount & refund policy, please click here.
We are an approved vendor for the U.S. Department of Veterans Affairs (VA) for easy reimbursement of educational expenses for VA employees.
Blank Page Issues? We have received some reports about compatibility issues with our website while attempting to pay for a workshop resulting in blank pages. According to our website host, this is a known security issue with Internet Explorer (particularly when someone is about to use a credit card). Microsoft stopped supporting Internet Explorer in January 2016, and they updated it to Microsoft Edge. Our website is updated constantly to offer the highest level of security. If you experience issues while using Internet Explorer, we recommend updating your browser to Edge or using another browser (e.g., Google Chrome, Safari, or FireFox). This should fix the issue and be more secure for you in general. Or, you may always enroll another way here. We apologize for any inconvenience.
For information about our Continuing Education Workshops, please contact our Continuing Education
Workshop Coordinator at: