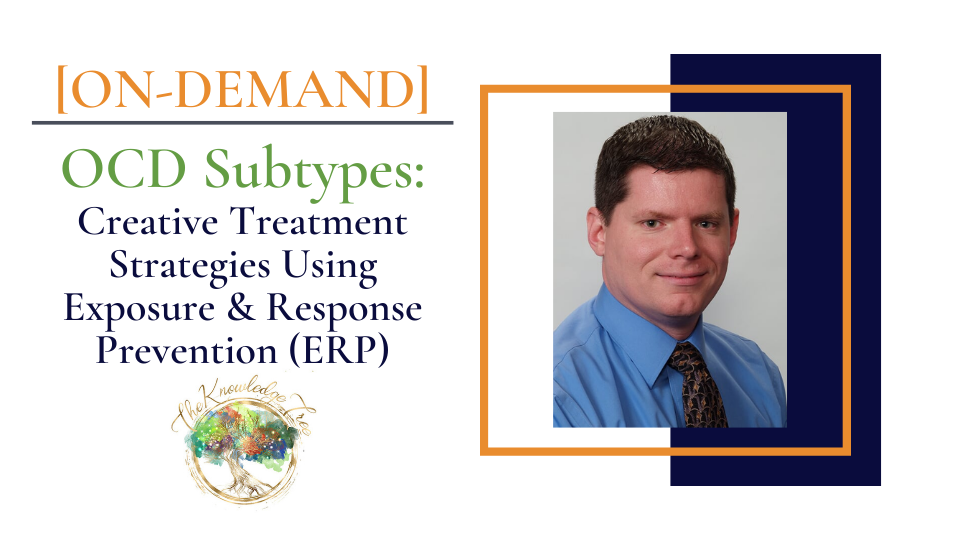 On-Demand: OCD Subtypes: Creative Treatment Strategies Using Exposure & Response Prevention (ERP) - 5 CEUs
To access the discount form for registering for multiple workshops or participants, please click here.
CE Hours Included: 5 Core (please see below for more information)
Format: On-Demand Webinar ("Asynchronous") ~ At your leisure to be viewed at your own pace. You may pause, rewind, and fast forward at any point during the videos. You are in complete control of how you view this workshop. It also comes with a PowerPoint and valuable handouts & scripts. There is a quiz at the end to ensure viewing and required by all CE approval organizations.
Investment: $120 (provides lifetime access!)
Presented by: Patrick McGrath, Ph.D.

Target Audience: Psychologists, Counselors, Social Workers, Marriage & Family Therapists, Psychotherapists, Other Mental Health Professionals
Instruction Level: Intermediate
Educational Objectives:

In this workshop, you will learn how to:

Define the diagnostic criteria for OCD and understand how to tease out the subtypes that may or may not be presented by the client.

Define the subtypes of OCD (Harm, Sexual Orientation, Relationship, Pedophilia, Perfectionism, and Contamination) and the idiosyncrasies of their presentations.

Demonstrate the rationale and explain the use of ERP as the Gold Standard of treatment for OCD.

Explain how to use ERP for all the OCD subtypes.

Discuss the differences in ERP strategies for the most prevalent subtypes through case presentations with participants.
Workshop Description:
OCD is described by the World Health Organization as one of the most debilitating conditions in the world. Many clinicians state in their online profiles that they treat OCD, while most of them do not have any specialized training in OCD diagnosis or in the use of Exposure and Response Prevention therapy . To right this wrong, this talk will review what OCD is, how to go about making a diagnosis for OCD, and how to provide ERP for OCD. There will be a special focus on the various subtypes of OCD through case examples used for each of the common subtypes (Harm, Sexual Orientation, Relationship, Pedophilia, Perfectionism, and Contamination). The last part of this lecture will be case discussions with the participants from the live version of the presentation.
Presented by: Patrick McGrath Ph.D.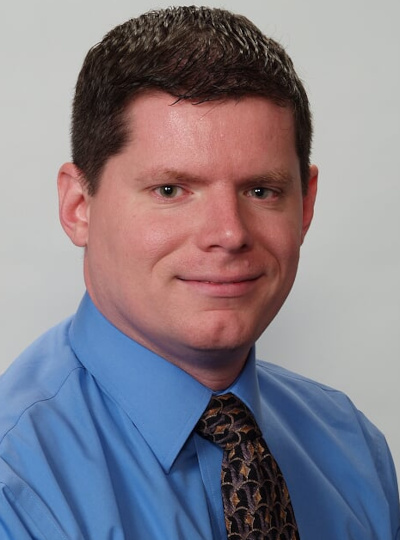 Patrick B. McGrath, Ph.D., is a licensed Clinical Psychologist in the states of Illinois, Michigan, and Missouri. Dr. McGrath specializes in the treatment for Anxiety, OCD, and PTSD. To treat these disorders, he utilizes Cognitive Behavioral Therapy and Exposure and Response Prevention.
Dr. McGrath has given over 800 presentations on the treatment of Anxiety Disorders, OCD, and PTSD at schools, hospitals, private practices and universities, as well as local, national, and international conferences. He has trained therapists national and internationally for PESI and the TATRA training corporations.
Dr. McGrath has supervised over 50 students in his career through practicum, internship, and postdoctoral fellowships. He is the author or co-author of numerous peer reviewed journal articles, and has also authored a book on OCD (The OCD Answer Book) and a stress management manual (Don't Try Harder, Try Different).
Dr. McGrath currently serves as the Head of Clinical Services for NOCD, leading their teletherapy services across the United States to help people with OCD. He is also a Lead Psychologist at AMITA Health, where he opened Intensive Outpatient, Partial Hospital, and Residential Treatment Programs for Anxiety Disorders, OCD, and PTSD. He is also the President of Anxiety Centers of Illinois, a private practice group, and a member of the Scientific and Clinical Advisory Boards of the International OCD Foundation. He is a Fellow of the Association for Behavioral and Cognitive Therapies, and the President of OCD Midwest.
What People are Saying About this Workshop:
"He was well-spoken, informative, smart, and so entertaining!" - ADC, LPC

"He was terrific... Engaging, succinct, informative." - RHG, LCSW

"Patrick McGrath is an engaging presenter who is a clear expert in his field." - DV, LCSW

"I learned a lot from the presenter and felt he gave great practical examples of exposures used." - KG, Licensed Psychologist

"This was by far one of the best workshops I've attended. The presenter was engaging, humorous, knowledgeable, and kept my attention the entire time!" - KSF, LPC

"Dr. McGrath was extremely professional and the presentation was well organized." - CM, APC

"I loved the presenter's easy nature and sense of humor. Use of case examples was great." - EL, LCSW

"The information was incredibly helpful in guiding me on appropriate responses to patients with OCD." - UJW, LCSW
5 "Asynchronous" Core CE Clock Hours Included - Details by License Type Below:
To view our various workshop policies, including our multi-workshop discount & refund policy, please click here.
We are an approved vendor for the U.S. Department of Veterans Affairs (VA) for easy reimbursement of educational expenses for VA employees.
Blank Page Issues? We have received some reports about compatibility issues with our website while attempting to pay for a workshop resulting in blank pages. According to our website host, this is a known security issue with Internet Explorer (particularly when someone is about to use a credit card). Microsoft stopped supporting Internet Explorer in January 2016, and they updated it to Microsoft Edge. Our website is updated constantly to offer the highest level of security. If you experience issues while using Internet Explorer, we recommend updating your browser to Edge or using another browser (e.g., Google Chrome, Safari, or FireFox). This should fix the issue and be more secure for you in general. Or, you may always enroll another way here. We apologize for any inconvenience.
For information about our Continuing Education Workshops, please contact our Continuing Education
Workshop Coordinator at: