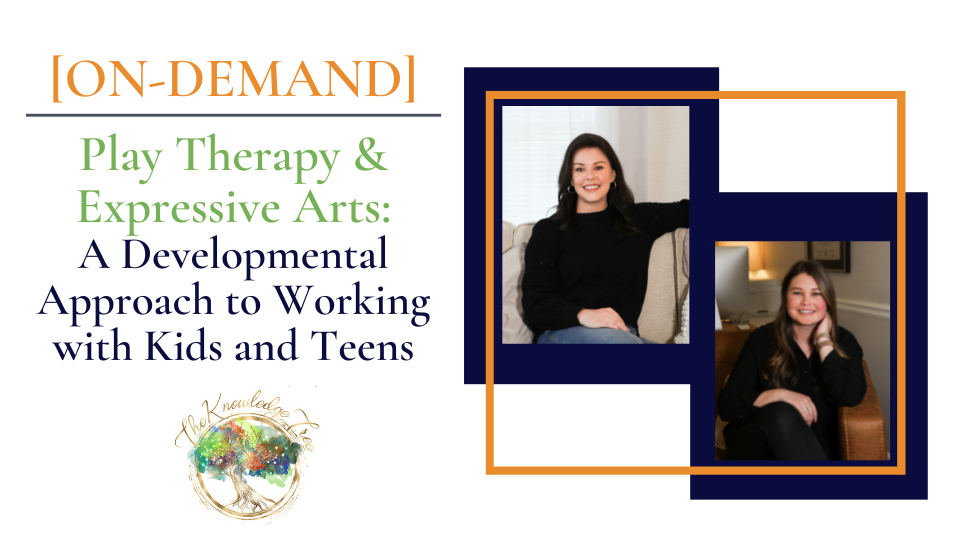 On-Demand: Play Therapy & Expressive Arts: A Developmental Approach to Working with Kids and Teens - 5 CEUs
To access the discount form for registering for multiple workshops or participants, please click here.
CE Hours Included:

5 Core (please see below for details)

Format: On-Demand Webinar ("Asynchronous") ~ At your leisure to be viewed at your own pace. You may pause, rewind, and fast forward at any point during the videos. You are in complete control of how you view this workshop. It also comes with a PowerPoint and references. There is a quiz at the end to ensure viewing and required by all CE approval organizations.
Investment:

$120 (provides lifetime access!)

Presented by: Ashley Tolleson, Ph.D. & Terris Hagan, LPC (see bios below)
Instruction Level: Intermediate

Target Audience: Psychologists, Counselors, Social Workers, Marriage & Family Therapists, Psychotherapists, Other Mental Health Professionals
Learning Objectives:
In this workshop, you will learn how to:
Discuss the importance of developmentally appropriate therapy modalities.

Describe the four components of the "TEEL" model in play therapy.

Recognize the characteristics of the three types of play.

Explain the importance of attunement and connection in establishing an egalitarian relationship with children.

Describe the attitudes and skills necessary to establish and maintain a therapeutic relationship with children that encourages self-expression and facilitates change.

List three creative, strengths-based interventions appropriate for children and teens.

Discuss ways to apply creative interventions across the lifespan.
Workshop Description:
Join Terris Hagan and Dr. Ashley Tolleson for an interactive presentation on developmentally appropriate and creative interventions to support children and teens. In this workshop, we will review the foundations of Play Therapy and Expressive Arts, the building blocks of the therapeutic relationship, and provide an overview of child development. Those who are new to play therapy and expressive arts will gain an understanding of its basic tenets, including the TEEL model, types of play, sandtray therapy, subjective art assessments, and more. We will explore ways to increase a child's socioemotional skills in the therapy room through connection, exploration, and expression. Creative, strengths-based tools aimed at empowering children will be highlighted. Through case studies and discussion, participants will practice conceptualizing clients within a developmentally appropriate framework. This advanced exploration and application of skills will allow all participants an opportunity to grow in their acuity of care working with young individuals.
Presented by:
Ashley Tolleson, Ph.D., LPC, NCC, CPCS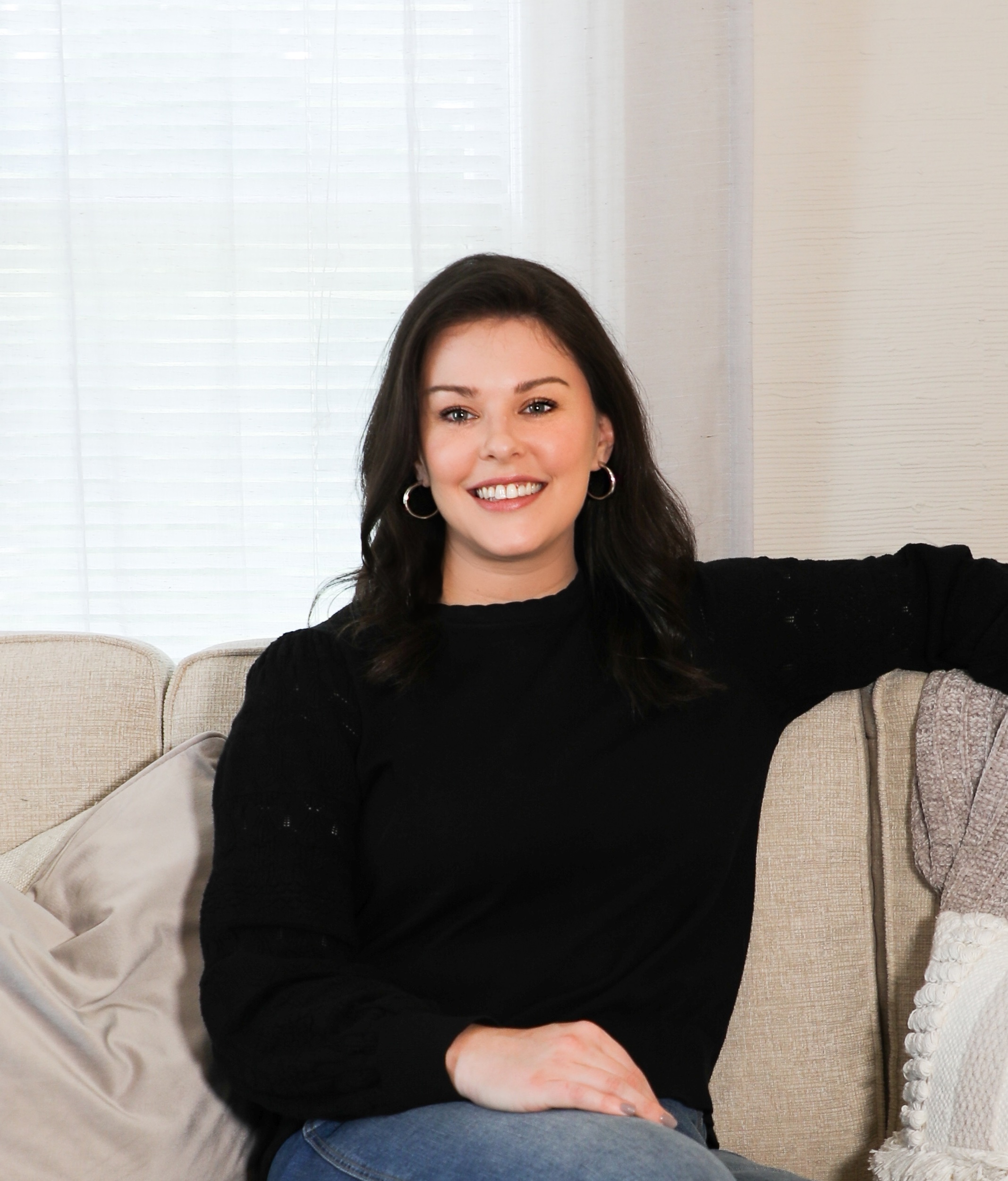 Dr. Ashley Tolleson is a Board-Certified Licensed Professional Counselor specializing in trauma-informed and creative approaches to counseling children, teens, and adults. She is the founder of Tolleson Counseling & Consulting located in Marietta, Georgia, where her group practice focuses on helping clients with anxiety, stress management, past trauma, and issues related to neurodiversity. Dr. Tolleson has also developed a passion for counseling high-achieving girls and women looking to learn different ways to come back from the brink of burnout and challenge perfectionistic tendencies.
Dr. Tolleson holds a Ph.D. in Counselor Education and Practice, M.S. in Mental Health Counseling, and B.S. in Psychology from Georgia State University. As a Certified Professional Counselor Supervisor, Dr. Tolleson has experience supervising both mental health and school counselors-in-training seeking to gain competency in counseling kids and teens. She has extensive training in Play Therapy, child and adolescent counseling, and trauma-informed care. She is regularly a guest lecturer in counseling graduate programs nationwide on these topics. Dr. Tolleson hosts burnout and stress management workshops for cross-discipline associations and serves as a mental health consultant for various corporate companies and non-profit organizations. Her published work on creativity and Play Therapy has been presented at local, national, and international conferences. The Association for Creativity in Counseling recognized her as an Emerging Leader in the counseling profession in 2017.
Terris Hagan, MS, LPC, NCC, CPDPE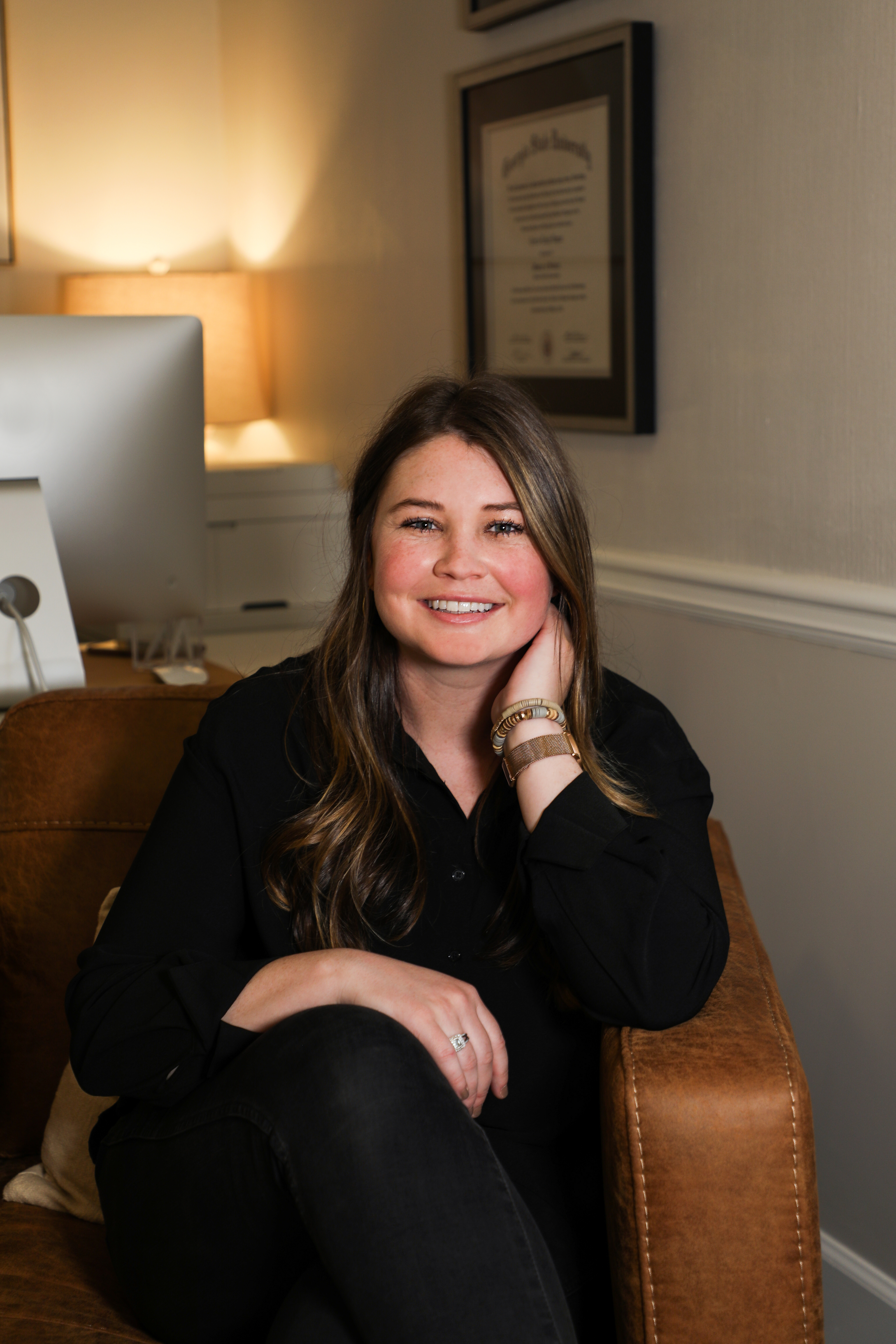 Terris Hagan founded Roots to Stillness Counseling, a private practice in Marietta, Georgia, specializing in supporting children, teens, and their parents. Her passion is utilizing the therapeutic power of play and creative arts with clients who experience challenges related to anxiety, trauma, emotion regulation, self-esteem, and neurodiversity.
Terris is a Licensed Professional Counselor and a Certified Positive Discipline Parent Educator. She earned her Master of Science in Clinical Mental Health Counseling from Georgia State University and a Bachelor of Science in Psychology from the University of Georgia. For the past seven years, Terris has refined her specialty areas by gaining knowledge and skills through professional development, working with clients in various settings, and time spent practicing under the supervision of the renowned play therapist, Dr. JoAnna White, LPC, CPCS, RPT/S. She has comprehensive training in Play Therapy, expressive arts, and trauma-informed care. Learn more about play and Terris' practice at rtscounseling.com.
What people are saying about this workshop:
"I really enjoyed the presenters; their jokes and enthusiasm kept me engaged. I also appreciate the handouts we received so that we can use them with parents, teachers, and ourselves when working with clients." - BM

"Ashley and Terris did a wonderful job presenting, and added some humor which always helps when taking a ce!" - AH, LPC

"They are very knowledgeable, competent, comfortable, and welcoming." - KMR, LPC

"The presenters were so fun and informative. I think they did a wonderful job." - AS, LAPC
5 Core CE Clock Hours Included - Details by License Type Below:

PSYCHOLOGISTS: The Knowledge Tree (TKT) is approved by the American Psychological Association (APA) to sponsor continuing education for psychologists. TKT maintains responsibility for this program and its content. For more detailed information on the current CE ruling in Georgia, or if you are licensed in another state or country, please click here.
COUNSELORS: The Knowledge Tree has been approved by the National Board for Certified Counselors (NBCC) as an Approved Continuing Education Provider (ACEP), ACEP No. 7153. Programs that do not qualify for NBCC credit are clearly identified. The Knowledge Tree is solely responsible for all aspects of the programs. Please click here

for more detailed information.

Counselors Licensed in Canada: This workshop is approved for 5 credit hours through the Canadian Counseling and Psychotherapy Association (CCPA), event code: 64962776.
SOCIAL WORKERS: This workshop is approved for 5 core CE hours through the Georgia Society for Clinical Social Work (GSCSW), approval #033923. If you are licensed in another state or country, please click here for more detailed information.
MARRIAGE & FAMILY THERAPISTS: This workshop is approved for 5 core CE hours through the Georgia Association for Marriage & Family Therapy (GAMFT), approval #058-2023. If you are licensed in another state or country, please click here for more detailed information.
To view our various workshop policies, including our multi-workshop discount & refund policy, please click here.
We are an approved vendor for the U.S. Department of Veterans Affairs for easy reimbursement of educational expenses for VA employees.
Blank Page Issues? We have received some reports about compatibility issues with our website while attempting to pay for a workshop resulting in blank pages. According to our website host, this is a known security issue with Internet Explorer (particularly when someone is about to use a credit card). Microsoft stopped supporting Internet Explorer in January 2016, and they updated it to Microsoft Edge. Our website is updated constantly to offer the highest level of security. If you experience issues while using Internet Explorer, we recommend updating your browser to Edge or using another browser (e.g., Google Chrome, Safari, or FireFox). This should fix the issue and be more secure for you in general. Or, you may always enroll another way here. We apologize for any inconvenience.
For information about our Continuing Education Workshops, please contact our Continuing Education
Workshop Coordinator at: