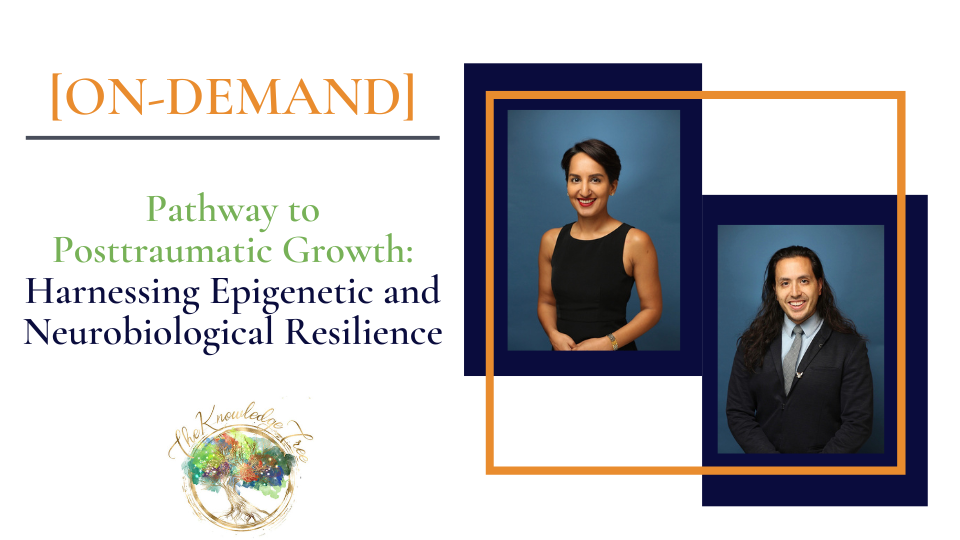 On-Demand: Pathway to Posttraumatic Growth: Harnessing Epigenetic and Neurobiological Resilience - 4 CEUs
To access the discount form for registering for multiple workshops or participants, please click here.
CE Hours Included: 4 Core (please see below for details)

Format: On-Demand Webinar ("Asynchronous") ~ At your leisure to be viewed at your own pace. You may pause, rewind, and fast forward at any point during the videos. You are in complete control of how you view this workshop. It also comes with a PowerPoint and references. There is a quiz at the end to ensure viewing and required by all CE approval organizations.
Investment: $109 (provides lifetime access!)
Presented by: Jasleen Chhatwal, MBBS, MD, FAPA & Jason Curry, DO, FAPA (see bios below)
Target Audience: Psychologists, Counselors, Social Workers, Marriage & Family Therapists, Psychotherapists, Other Mental Health Professionals
Instruction Level: Intermediate
Encouraged (but not required) prerequisite: https://www.theknowledgetree.org/p/epigenetics-neu...
Educational Objectives:
In this workshop, you will learn how to:

Understand trauma and post-traumatic growth as biologic phenomena.

Explain epigenetics influences and outcomes in individual, family, microcommunity, and macrocommunity-based trauma.

Discuss how epigenetic and neurobiological mechanisms can be utilized to promote post-traumatic growth.

List individual and community-based solutions transforming trauma, post-traumatic growth.
Session Outline:
Overview of trauma and post-traumatic growth as clinical constructs for evaluating and treating patients.

Roles and interactions of the human genome and epigenome.

Types of epigenetic changes.

Genetic vulnerabilities and epigenetic changes related to trauma at individual and group levels.

Overview how epigenetic changes dictate the regulation of brain bioenergetic demands and overall health.

Understanding how clinical interventions can alter epigenetic and neurobiological functions and promote resilience.

Biologically optimizing the process of post-traumatic growth.
Workshop Description:
In September 2022, Drs. Chhatwal and Curry presented "Epigenetics, Neurobiology and Transcending Trauma: Adverse Childhood Experiences and a Search for Solutions" on the epigenetic and neurobiological effects of early life trauma. This workshop is a companion education session, which focuses on biologic methods to building resilience following trauma. [NOTE: The September 2022 workshop is an encouraged but not required prerequisite to understanding or extracting value from the present workshop. If you missed the workshop in September, you can take it on-demand here: https://www.theknowledgetree.org/p/epigenetics-neu...]
Trauma is often thought to be an individual experience with lasting negative effects on a person's health and wellbeing. However, trauma can be more fully understood at a multilevel interface, which includes trauma at an individual and at various group levels (E.g.- family, community, society, ancestry). Groundbreaking scientific research is uncovering the dynamics of individual and group-based trauma. This workshop will make this advanced scientific research on the genetic, epigenetic, and neurobiological relationships of trauma and post-traumatic growth understandable and clinically applicable. The goal is to help providers find solutions that enhance resilience, promote post-traumatic growth, and move us in the direction of improved health outcomes.
Presented by:
Jasleen Chhatwal, MBBS, MD, FAPA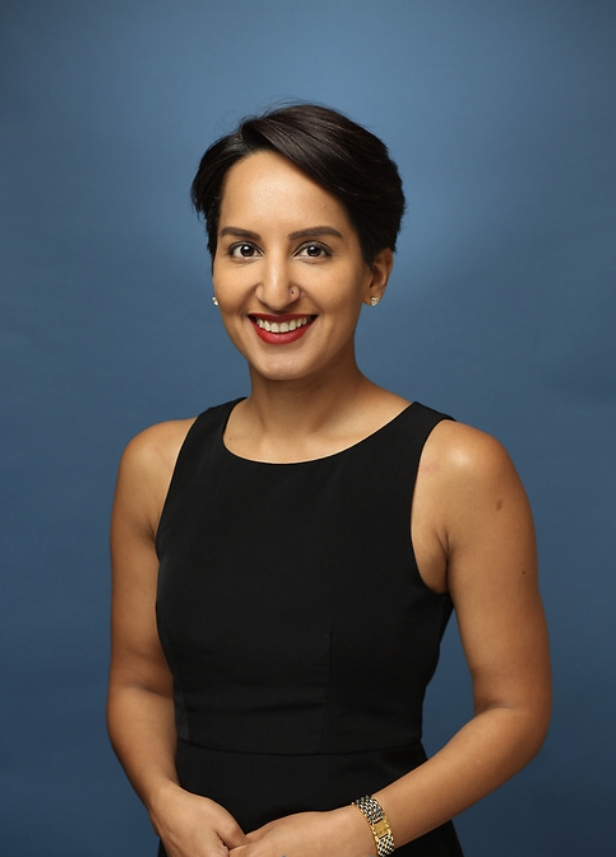 Dr. Jasleen Chhatwal is a board-certified psychiatrist and integrative medicine physician. She serves as Chief Medical Officer at Sierra Tucson, a premier residential behavioral health treatment center, as Assistant Professor at the University of Arizona College of Medicine. She is active in medical student & resident-fellow education, aiming to enhance understanding of psychiatric disorders for varied medical and clinical personnel. She is also active in the mental health community, advocating for her patients', colleagues, and profession through the Arizona Psychiatric Society, Arizona Medical Association and American Psychiatric Association. Dr. Chhatwal's contributions to mental health have been recognized in the form of a Presidential Award for Leadership from the Arizona Psychiatric Society, and Fellowship in the American Psychiatric Association. Echoing naturalistic healing disciplines, Dr. Chhatwal believes that human beings have the inherent capacity to heal when provided with a nurturing environment for the mind, body, and spirit. In her practice, she collaborates with colleagues from various disciplines, aiming to create a nurturing environment so individuals can start their journey towards a healthier, more wholesome life.
Jason Curry, DO, FAPA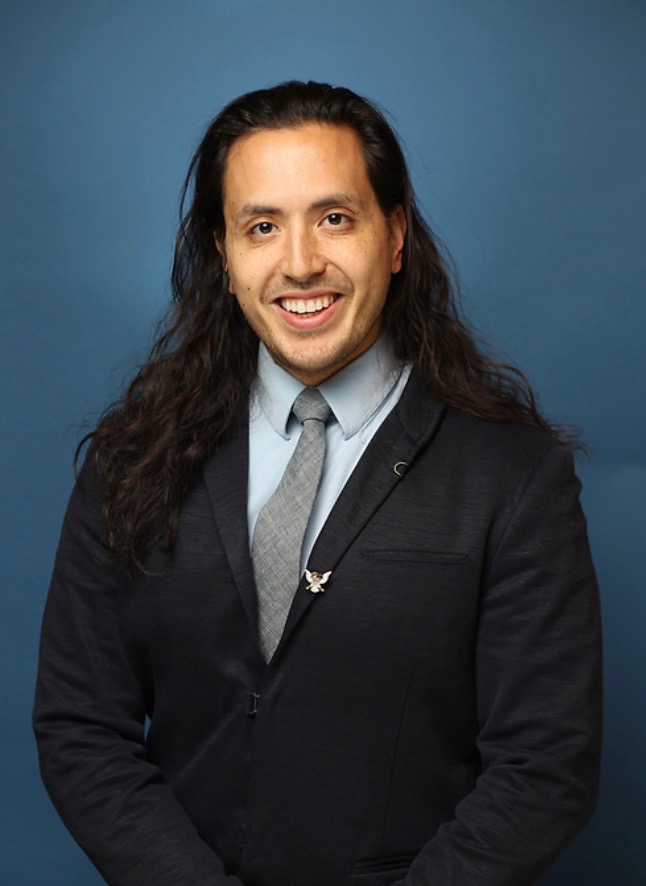 Dr. Jason Curry is a board-certified psychiatrist and addiction medicine physician. A graduate of the University of Arizona (UofA) Psychiatry Residency, Dr. Curry serves as faculty in the department and continues in the role of Residency Program Director since 2015. Additionally, Dr. Curry is the Vice Chair for Education in the UofA department of psychiatry. Dr. Curry is a Fellow of the American Psychiatric Association (APA), an Executive Council Member of the Arizona Psychiatric Society, an elected state representative to the APA Assembly for Area 7, and an appointed Board of Trustee member to the APA Political Action Committee. He appreciates advocating for patients and colleagues at local, regional, and national levels. Dr. Curry believes in a learning process of openness, mutual effort, congenial competition, and intentional evolution. His clinical work is focused on outpatient care with a special interest in addiction, mood disorders, and trauma-informed care.
What people are saying about this workshop:
"Epigenetics is a fascinating topic to share with clients to help them better understand themselves and others. Highly knowledgeable presenters. Keep up the great work you are doing!" - SM, LMFT

"The presenters were very professional and sensitive to all levels of previous exposure to the subject matter. Thank you for continuing to provide meaningful and thought provoking courses." - DT, LPC
4 "Asynchronous" Core CE Clock Hours Included - Details by License Type Below:
To view our various workshop policies, including our multi-workshop discount & refund policy, please click here.
We are an approved vendor for the U.S. Department of Veterans Affairs (VA) for easy reimbursement of educational expenses for VA employees.
Blank Page Issues? We have received some reports about compatibility issues with our website while attempting to pay for a workshop resulting in blank pages. According to our website host, this is a known security issue with Internet Explorer (particularly when someone is about to use a credit card). Microsoft stopped supporting Internet Explorer in January 2016, and they updated it to Microsoft Edge. Our website is updated constantly to offer the highest level of security. If you experience issues while using Internet Explorer, we recommend updating your browser to Edge or using another browser (e.g., Google Chrome, Safari, or FireFox). This should fix the issue and be more secure for you in general. Or, you may always enroll another way here. We apologize for any inconvenience.
For information about our Continuing Education Workshops, please contact our Continuing Education
Workshop Coordinator at: