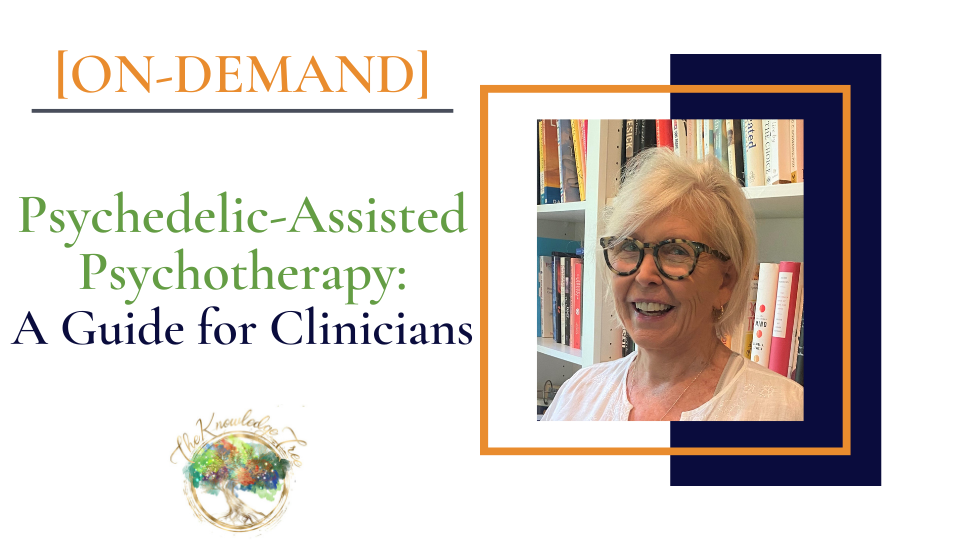 On-Demand: Psychedelic-Assisted Psychotherapy: A Guide for Clinicians - 3 CEUs
To access the discount form for registering for multiple workshops or participants, please click here.
CE Hours Included: 3 Core CEs for Psychologists, Counselors, Social Workers, and Marriage & Family Therapists (please see below for details)

Format: On-Demand Webinar ("Asynchronous") ~ At your leisure to be viewed at your own pace. You may pause, rewind, and fast forward at any point during the videos. You are in complete control of how you view this workshop. It also comes with a PowerPoint and references. There is a quiz at the end to ensure viewing and required by all CE approval organizations.
Investment: $87 (provides lifetime access!)

Presented by: Mary Gresham, Ph.D. (see bio below)
Instruction Level: Intermediate

Target Audience: Psychologists, Counselors, Social Workers, Marriage & Family Therapists, Psychotherapists, Other Mental Health Professionals
Educational Objectives:
In this workshop, you will learn how to:
Identify five methods of entering non-ordinary states of consciousness.

Describe three models of psychedelic use.

Identify clients who are at risk for negative outcomes in the use of psychedelics.

Name two resources used to reduce the harm associated with using psychedelics.
Workshop Description:
What do you believe about the use of psychedelics? What do you do when your client asks about using them? Are these medications miraculous or dangerous?
So many questions, and it's so hard to find unbiased information! The psychedelic renaissance is upon us, and more and more people want to know how to access psychedelic therapy. This course will cover the basics of the three drugs used most often in treatment: MDMA, psilocybin, and ketamine.
This workshop will review and share the model of psychotherapeutic support for psychedelics used in clinical trials. Handouts and relevant articles will be provided.
We will touch on harm reduction and providing psychoeducation and resources for the safer use of psychedelics. Trending issues such as the lack of access for BIPOC populations and cultural appropriation will also be covered.
Presented by: Mary Gresham, Ph.D.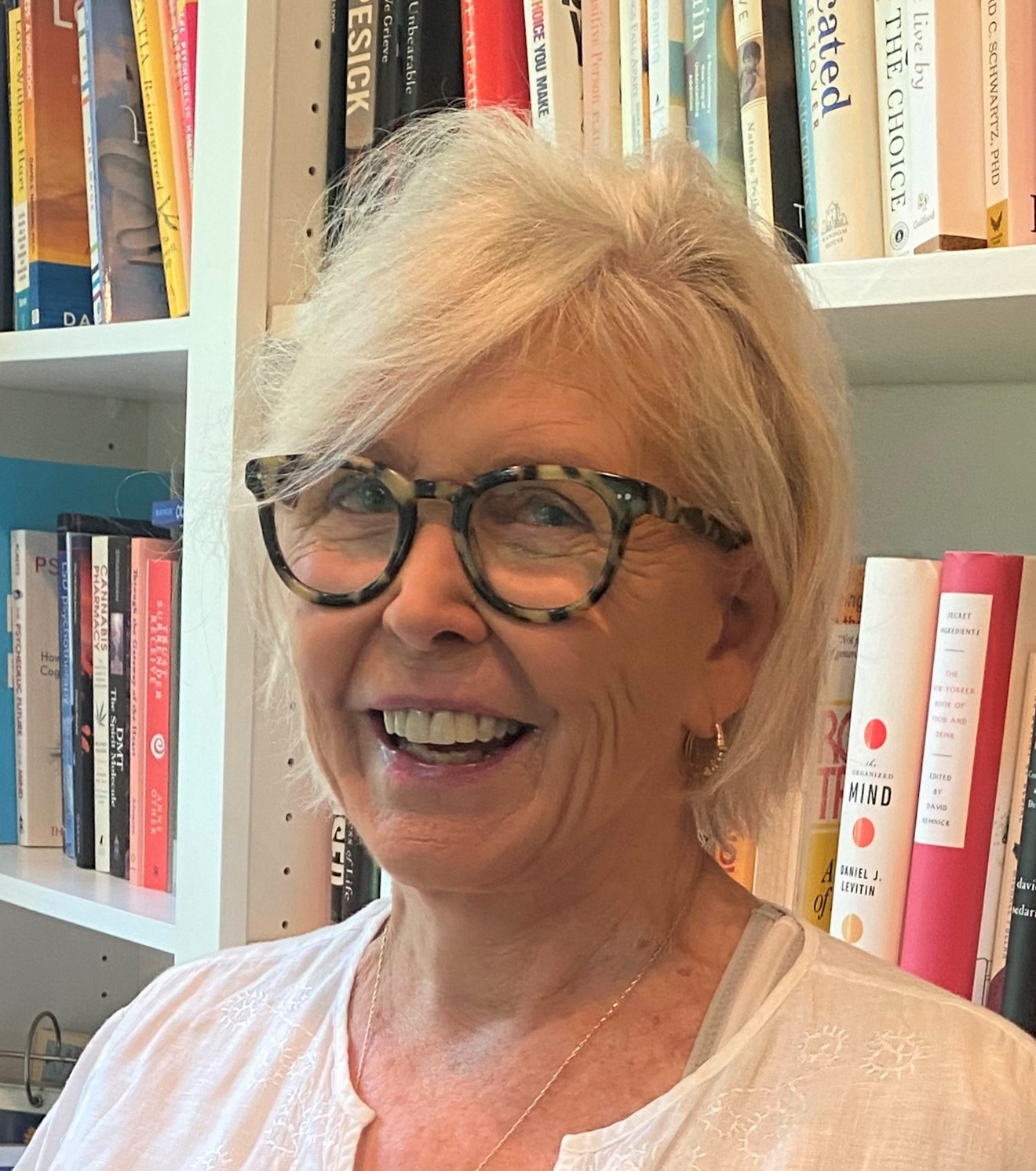 Dr. Mary Gresham has been fascinated by psychology since her first year at Tulane. She got her Master's in Clinical Psychology at Emory University and her doctorate in Clinical Psychology from Georgia State University in 1987. She feels lucky to be in a field where the older you are, the more others listen to you! In 2019 she attended the California Institute for Integral Studies program for certification in Psychedelic Therapy and Research in San Francisco for a year-long training program. She currently works at Emory as a facilitator for clinical trials using psilocybin for treatment-resistant depression and cancer-related demoralization. She is just back from the 2023 Psychedelic Science conference in Denver and is excited about the possibilities ahead.
What people are saying about this workshop:
"Terrific presentation. Mary clearly knows her area. I could not be more impressed." - PF, Psychologist

"Excellent combination of clinical and research-based information." - DM, Psychologist

"Highly knowledgable, professional presentation, engaging and informative. Outstanding!" - BEB, Psychologist

"I learned and enjoyed; that's the criteria for an excellent Prof/clinician. I can always depend on Dr. Becky to bring in excellent presenters." - JW, LPC


"Mary is clearly very knowledgeable about this area and was well organized with what she presented." - MN, LPC

"She was extremely knowledgeable and the content flowed nicely. I really like that she's involved with the research studies currently being done." - TB, LCSW

"Very great speaker and knowledgeable. All information was easy to digest and understand." - JG, LMFT
3 Core "Asynchronous" CE Clock Hours Included - Details by License Type Below:

To view our various workshop policies, including our multi-workshop discount & refund policy, please click here.
We are an approved vendor for the U.S. Department of Veterans Affairs for easy reimbursement of educational expenses for VA employees.
Blank Page Issues? We have received some reports about compatibility issues with our website while attempting to pay for a workshop resulting in blank pages. According to our website host, this is a known security issue with Internet Explorer (particularly when someone is about to use a credit card). Microsoft stopped supporting Internet Explorer in January 2016, and they updated it to Microsoft Edge. Our website is updated constantly to offer the highest level of security. If you experience issues while using Internet Explorer, we recommend updating your browser to Edge or using another browser (e.g., Google Chrome, Safari, or FireFox). This should fix the issue and be more secure for you in general. Or, you may always enroll another way here. We apologize for any inconvenience.
For information about our Continuing Education Workshops, please contact our Continuing Education
Workshop Coordinator at: