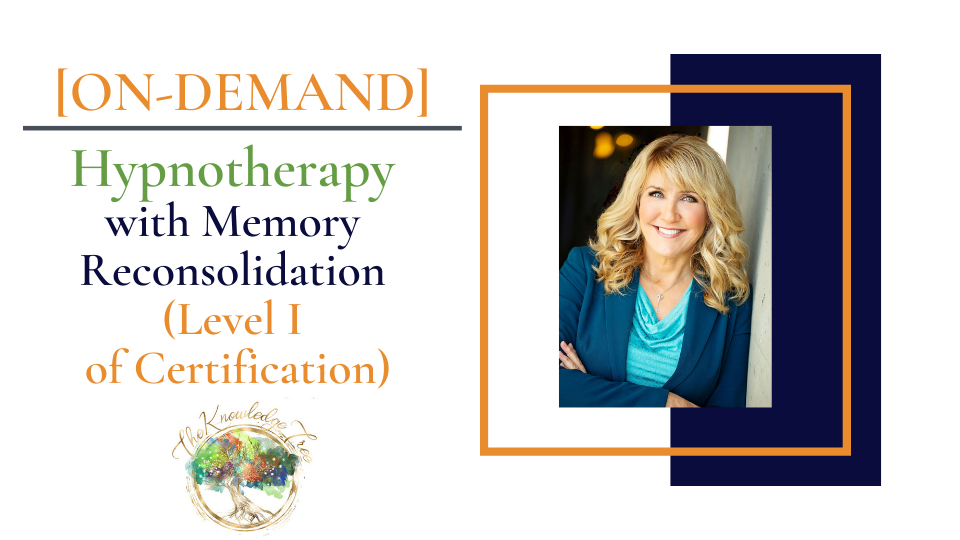 On-Demand: Hypnotherapy with Memory Reconsolidation (Level 1) - 7 CEUs
To access the discount form for registering for multiple workshops or participants, please click here.
CE Hours Included: 7 Core (see below for more information)
Format: On-Demand Webinar ("Asynchronous") ~ At your leisure to be viewed at your own pace. You may pause, rewind, and fast forward at any point during the videos. You are in complete control of how you view this workshop. It also comes with a PowerPoint and valuable handouts & scripts. There is a quiz at the end to ensure viewing and required by all CE approval organizations.
Investment: $165 (provides lifetime access!)
Presented by: Becky Beaton-York, Ph.D., NBCCH-Fellow

Target Audience: Psychologists, Counselors, Social Workers, Marriage & Family Therapists, Psychotherapists, Other Mental Health Professionals
Instruction Level: Intermediate
*This course is a prerequisite for the Hypnotherapy Certification Program.
Educational Objectives:

In this workshop, you will learn how to:

Define hypnotherapy and review evidence regarding its effectiveness.

Demonstrate several ways to induce a hypnotic trance and the importance of engaging the emotional brain.

Discuss possible risks and populations with whom hypnotherapy is contraindicated.

Compare the three main types of hypnotherapy: 1) Resource State; 2) Hypno-Enhanced CBT; 3) and Regression (with Memory Reconsolidation).

Explain Memory Reconsolidation and review this cutting edge approach to changing old beliefs and trauma schemas.

Identify several ways to incorporate hypnotherapy into your practice and increase clinical success.

Identify three ways to increase the mind/body connection: Applied kinesiology, Ideomotor finger signals, and body scans.

Create a personal script to practice self-hypnosis.
Workshop Description:
This workshop has recently been updated to incorporate cutting edge research on memory reconsolidation and how hypnotherapy done in a specific format meets the criteria needed to reconsolidate memories in a more positive way. Memory is key to every maladaptive belief and behavior. Therefore, this form of hypnotherapy may be utilized with every mental health issue where "new learning" needs to take place to change old patterns and fear responses.
Dr. Beaton-York's unique approach to combining hypnotherapy with memory reconsolidation focuses on empowering the client to come up with his/her own solutions to changing old beliefs and trauma schemas, which is remarkably easier while a client is in trance. Come learn why other workshop participants are calling Dr. Beaton-York's Hypnotherapy trainings a "game changer" to their practices. This workshop will be both didactic and experiential and participants will walk away with knowledge and skills they can apply immediately.
** This course (Level 1) is a prerequisite to Dr. Beaton-York's Hypnotherapy Certification Course. For planning purposes, please know that she only teaches her Certification Course once each year, and it is limited to 27 participants.
Presented by: Becky Beaton-York, Ph.D.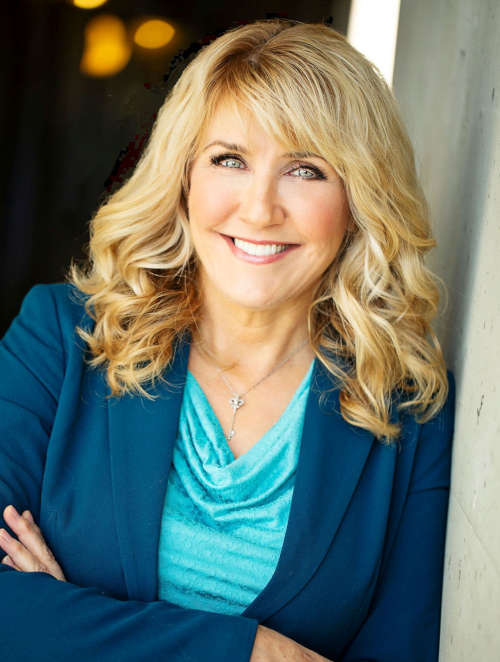 Dr. Beaton-York is a Licensed Psychologist and the Founder of The Knowledge Tree with over 25 years of hypnotherapy experience. She is a National Board Certified Fellow in Clinical Hypnotherapy (NBCCH-Fellow) through the National Board for Certified Clinical Hypnotherapists (NBCCH). In 2005, Dr. Beaton-York earned her Fellowship (the highest level of certification) with NBCCH for her extensive years of training and experience in hypnotherapy. She has taught hundreds of workshops both nationally and internationally. However, in the beginning of her teaching career, she only taught a hypnotherapy certification course. She spent years teaching all over the United States in addition to Mexico, and South Africa for the organization that trained her. After completing her doctoral degree and studying several evidenced-based treatments for treating anxiety & trauma, Dr. Beaton-York created her own NBCCH-approved training that incorporated more cutting-edge approaches. Dr. Beaton-York is known for her unusual combination of being extremely knowledgeable yet down-to-earth & easy to understand. At the same time she is playful and humorous. Not only will you learn a ton, you'll have fun doing so. LPCA of Georgia has awarded her with both the Counselor Educator of the Year Award in 2005 as well as the Lifetime Achievement Award in 2015.
What people are saying about this workshop:
"I THOUGHT IT WAS GREAT! ...it was really interesting to learn about all the research on how effective hypnosis is." - KT, LPC

"Presenter has clear expertise on the subject matter. The demonstrations were powerful. Overall great training! Learned a lot and it was enjoyable. Presenter has a warm demeanor and I appreciate her sense of humor!" - DG, LCSW

"Becky is always engaging, great expertise combined with humor and a loving nature!" - LH, LPC

"Becky is the best! I hope she continues teaching forever and ever! :)" - KM, Psychologist

"Excellent, humorous, engaging. Really enjoyed!" - GC, Psychologist

"Becky is my favorite instructor of all CE curriculum. Fantastic." - YS, LPC
7 "Asynchronous" Core CE Clock Hours Included - Details by License Type Below:
To view our various workshop policies, including our multi-workshop discount & refund policy, please click here.
We are an approved vendor for the U.S. Department of Veterans Affairs (VA) for easy reimbursement of educational expenses for VA employees.
Blank Page Issues? We have received some reports about compatibility issues with our website while attempting to pay for a workshop resulting in blank pages. According to our website host, this is a known security issue with Internet Explorer (particularly when someone is about to use a credit card). Microsoft stopped supporting Internet Explorer in January 2016, and they updated it to Microsoft Edge. Our website is updated constantly to offer the highest level of security. If you experience issues while using Internet Explorer, we recommend updating your browser to Edge or using another browser (e.g., Google Chrome, Safari, or FireFox). This should fix the issue and be more secure for you in general. Or, you may always enroll another way here. We apologize for any inconvenience.
For information about our Continuing Education Workshops, please contact our Continuing Education
Workshop Coordinator at: