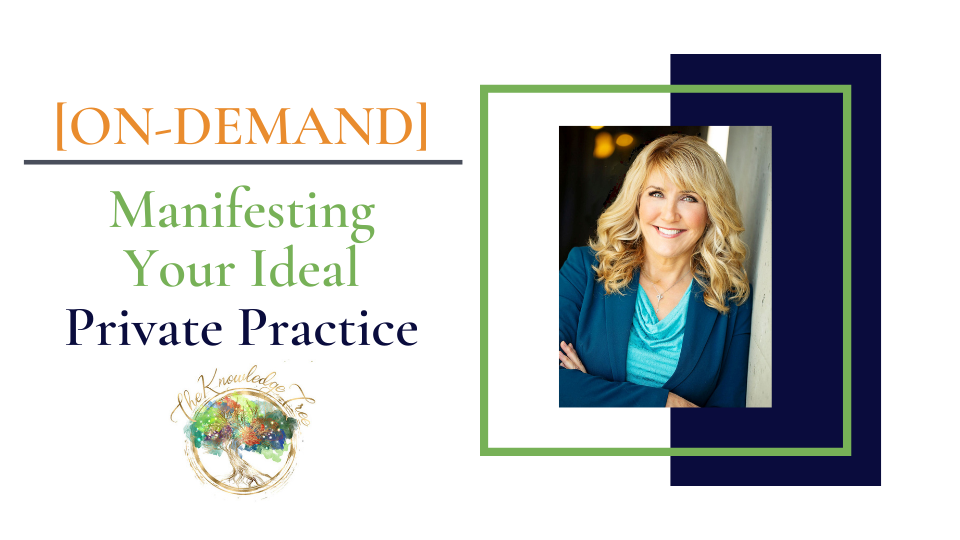 On-Demand: Manifesting Your Ideal Private Practice - 1.5 CEUs
CE Hours Included: 1.5 Core or Related (please see below for more information)
Format: On-Demand Webinar ("Asynchronous") ~ At your leisure to be viewed at your own pace. You may pause, rewind, and fast forward at any point during the videos. You are in complete control of how you view this workshop. It also comes with a PowerPoint and valuable handouts & scripts. There is a quiz at the end to ensure viewing and required by all CE approval organizations.
Investment: $30 (provides lifetime access!)
Presented by: Becky Beaton-York, Ph.D.
Target Audience: Psychologists, Counselors, Social Workers, Marriage & Family Therapists, Psychotherapists, Other Mental Health Professionals
Instruction Level: Intermediate
Educational Objectives:
In this workshop, you will learn how to:

Define "manifestation" and describe the eight principles of creating one that's just right for you.

Summarize the research that supports this process.

Write a manifestation for yourself during the workshop and discuss how to keep it updated going forward.
Workshop Description:
The definition of the word "manifestation" means to turn an idea into a reality. And, yes, there is research that Dr. Beaton-York will address to support this process! This experiential workshop is intended to help therapists take the first step in truly creating their ideal private practice. It's also an excellent process to share with clients.
Dr. Beaton-York will lead you through a series of questions to help you discern what it is that you really want to create in your professional life as well as what might be blocking you. She will also talk about some basic principles of self-hypnosis and help participants write their own ideal practice script during the workshop using her eight principles of manifestation. Finally, Dr. B-Y will lead you through a guided visualization of the manifestation you created during the webinar.
This workshop is part of an upcoming series to help other professionals be more fulfilled in the helping profession. More short webinars will be announced soon, but you may want to check out The Business Side of Therapy: Maintaining Ethical & Legal Standards While Growing a Practice to satisfy your ethics hours and learn a lot about private practice.
Facilitated by: Becky Beaton-York, Ph.D.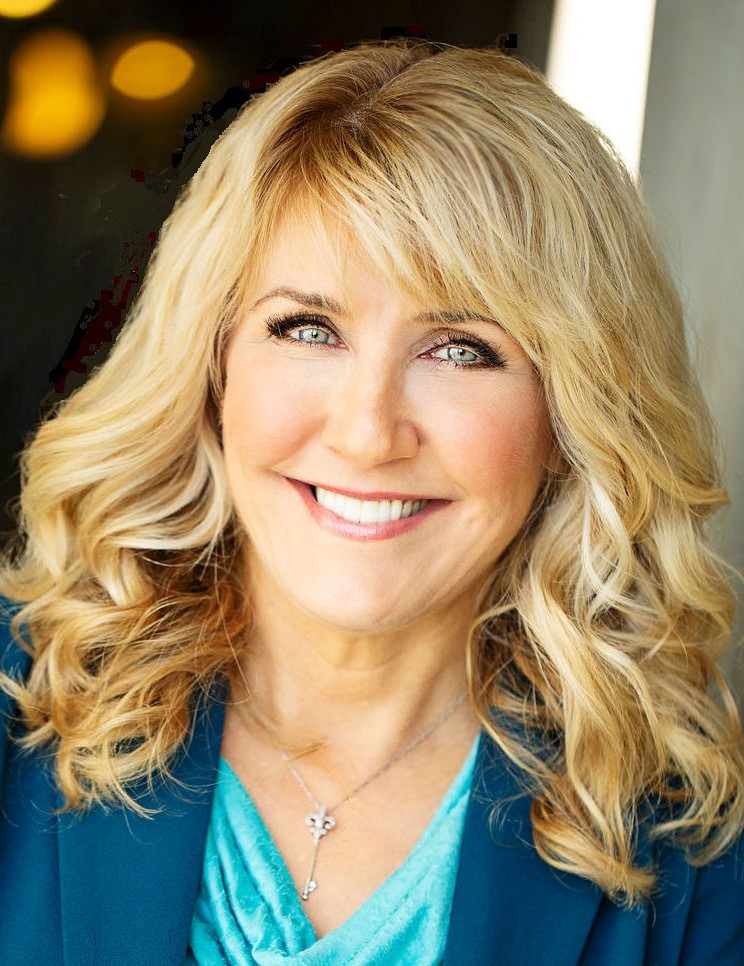 Dr. Beaton-York has 31 years of experience in the therapy field, and she has run her own businesses for 26 of those years. She was the Founder of The Anxiety & Stress Management Institute, a very large practice with over 40 self-pay clinicians when she sold it after just eight years. She is the Co-Founder of the nonprofit OCD Georgia, Inc., the Founder of The Knowledge Tree, and The TAO Center (her most recent endeavor). She loves growing businesses and coaching therapists regarding practice-building from an ethical perspective. In 2005, Dr. Beaton-York was voted Counselor Educator of the Year by the Licensed Professional Counselor's Association of Georgia. She is currently an Adjunct Professor in the Department of Psychology at Emory University. Dr. Beaton-York was also the Chair of the Georgia Psychological Association's Ethics Committee for eight years. Lastly, you may have seen her on the television series "Hoarding: Buried Alive" as the treating psychologist on over 60 episodes.
1.5 "Asynchronous" Core or Related CE Clock Hours Included - Details by License Type Below:
To view our various workshop policies, including our multi-workshop discount & refund policy, please click here.
We are an approved vendor for the U.S. Department of Veterans Affairs (VA) for easy reimbursement of educational expenses for VA employees.
Blank Page Issues? We have received some reports about compatibility issues with our website while attempting to pay for a workshop resulting in blank pages. According to our website host, this is a known security issue with Internet Explorer (particularly when someone is about to use a credit card). Microsoft stopped supporting Internet Explorer in January 2016, and they updated it to Microsoft Edge. Our website is updated constantly to offer the highest level of security. If you experience issues while using Internet Explorer, we recommend updating your browser to Edge or using another browser (e.g., Google Chrome, Safari, or FireFox). This should fix the issue and be more secure for you in general. Or, you may always enroll another way here. We apologize for any inconvenience.
For information about our Continuing Education Workshops, please contact our Continuing Education
Workshop Coordinator at: